Marketing Automation Will Be Key To Improving The Digitization Of SMEs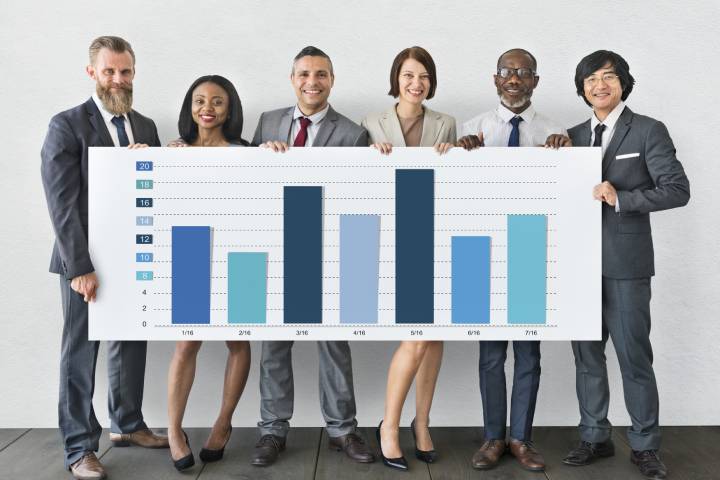 There is more and more competition and aggressive sales environments. In this sense, small and medium-sized companies can be at a disadvantage in key aspects such as advertising and online sales. For this reason, SMEs must integrate new marketing strategies to compete and bet on the latest technologies to optimize their results. In addition to increasing sales, the possibility of automating personalized advertising will be a fundamental competitive advantage in terms of customer experience since, thanks to the use of artificial intelligence and machine learning, companies will be able to understand users better and adapt to their needs by generating predictive models that make it possible to create personalized recommendation engines.
Within large companies, marketing automation is more than consolidated. 63% of marketers will increase the budget invested in automation in the coming years. Automation is one of the fastest-growing software industries, and investment is expected to exceed 25 billion by 2023, according to Statista, so all companies, including SMEs, must step up in this regard to compete. In the market. And it is that we must not forget that 90% of the business fabric is made up of small and medium-sized companies that have begun their digitalization upon realizing that it is a fundamental factor in maintaining their level of sales, increasing their efficiency, and offering a customer experience at the height of what consumers are looking for today. Also, Digital Kit is aimed at small businesses, micro-businesses, and the self-employed, and thanks to this, they can promote the digitization of their businesses. A professional profile trained in Marketing Automation will be key in any company.
Given this scenario, a professional profile trained in Marketing Automation will be key in any company, which means that its demand is growing exponentially and an employment-oriented specialization that requires experiential training. The Valley experts emphasize in their Marketing Automation Diploma the need to work with the main no-code tools and be familiar with the leading cloud marketing solutions such as Salesforce, Adobe, and Hubspot. And it is a booming discipline to train the most demanded profiles in marketing: Marketing Automation Specialist, Marketing Cloud & CRM Specialist, Inbound Specialist, and Growth Marketing Manager.
But what advantages does marketing automation have in the business strategies of SMEs?
Closer to the consumer. Good automation will make it much easier for potential customers to feel close, and this factor always influences consumer decisions. Thanks to artificial intelligence, automation can be essential to provide much more personalized attention and get to know users better. On the other hand, the customer experience improvement is accompanied by a reduction in costs since the use of chatbots can generate savings of 30% of the cost of customer service.
Design a personalized customer journey. Knowing the interests of customers allows us to offer a personalized experience. Having this data allows for designing automatic education and maturation processes thanks to which actions are carried out at the right time for each user. In addition, knowing the behavior of each client with the company makes it possible to create an itinerary between products similar to those that have already been interested and increase sales.
Increase profitability. Automation allows you to develop complex marketing processes and lower costs, and in fact, marketing experts say that investment in automation reduced advertising spending by 12.2%. In addition, it increases the efficiency of advertising and optimizes the return on investment made by using the data collected. Likewise, companies have greater control over marketing actions and more detailed monitoring of their impact, a fundamental aspect for segmenting and focusing on those that work best and are most profitable.
Improve the productivity of marketing teams. Automating specific tasks allows a better investment of human resources available to companies' marketing teams. Implementing tools that allow the automation of actions thanks to technology avoids having to allocate hours of work and saves time and money while improving team efficiency. In addition, the growth of this sector will generate an employment boom that will be beneficial for greater specialization of the marketing teams of SMEs while at the same time creating a very high demand for profiles that need this specific training to be able to implement the best automation strategies and be able to carry out a follow-up that allows their constant optimization.
Also Read: Social Marketing Automation Strategies That Convert The Most