The Future Of The Robotics Market Intelligence And Mobility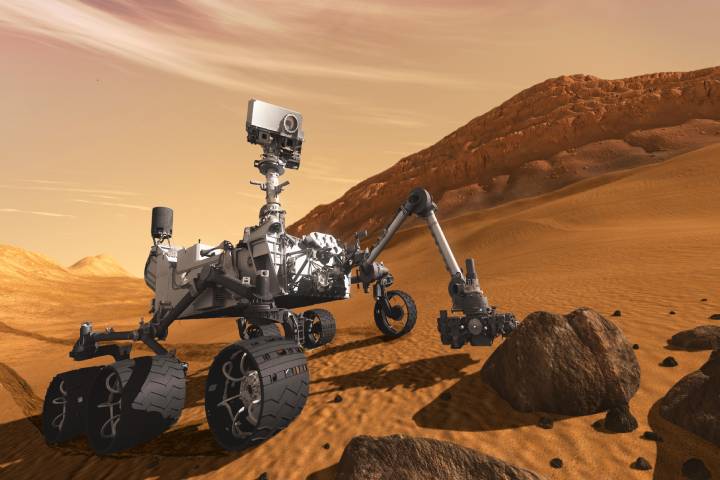 Over the next ten years, the volume of the global robotics market will grow 6 to 10 times. It will dominate the segment of robots for professional services, with more than double the sales of industrial and logistics robots. This data is provided by The Boston Consulting Group (BCG) in the study "Robotics Outlook 2030: How Intelligence and Mobility Will Shape the Future". Robotics is a very diverse industry sector, and its future is difficult to predict.
Its growth potential is high, and this can be stated unequivocally. However, market participants producing equipment and software for industrial automation must be mobile and aggressive enough to take advantage of all the new strategic and technological directions that will be important in the next ten years. 
Small and startups will drive innovation in promising segments, generate high profits, and change the size of the robotics industry. The global robotics market by 2030 will grow from the current $ 25 billion to $ 160-260 billion, experts predict in The Boston Consulting Group (BCG) document. At the same time, the market share of robots providing professional services can reach $ 170 billion. Sales of industrial and logistics robots will amount to about $ 80 billion.
Today, the robotics industry is represented by more than 500 companies that produce products in four main categories: conventional industrial robots and collaborative robots or cobots, robots for stationary professional services, for example with medical and agricultural applications, robots for professional mobile services, professional cleaning, construction, underwater activities, and self-guided vehicles for the transport of large and small loads in logistics or assembly lines. According to BCG experts, seven major trends will define and shape the robotics market in the next decade.
Mastery Of Professional Service Robots
Sales of robots for professional services ($ 90 billion to $ 170 billion) will more than double the sales of conventional and logistics robots.
Change Consumer Preferences And Social Trends
This trend will increase the demand for advanced robotic solutions. On the one hand, increased consumer demand for faster deliveries of customized products will increase the ability of robots to customize production and logistics. On the other hand, an aging population will increase the demand for mobile service robots to help with personal hygiene, exercise, food delivery, and more. The growing public interest in recycling will require robots to perform complex dismantling and sorting tasks.
Robots Will Take Low-Wage Jobs
The replacement of people by robots will lead to a shortage of manual workers and higher wages in countries with traditionally low wages.
Advanced Technologies Will Improve Human-Robot Interaction
Disruptive technologies in intelligence, communications, and machine control will expand the capabilities of robots and simplify their interaction with humans. For example, AI will allow robots to face unexpected situations. Imaging systems will improve offline checks. 5G communication technology will increase the working range of the robot.
As these technologies are introduced, many customers will choose modular systems consisting of a core, peripheral controllers, machine vision software, and artificial intelligence for autonomous, intelligent actions rather than buying basic robotic systems. They will be easy to implement and will be able to solve a specific range of tasks independently.
The convergence of IT, which manages data, and OT, which contains operating machines, will accelerate the development of intelligent robotic systems and simplify their connection to complex manufacturing plants. Already today, dozens of startups are focused on working in specific niches in these cutting-edge areas.
Robots Will Be Able To Learn
Today's simulation tools allow robots to be trained to solve current problems. However, these methods do not provide the ability to introduce them to respond to unexpected events flexibly and intelligently. The study conducted by the non-profit artificial intelligence analysis center OpenAI made it possible to create the first application that includes a humanoid robotic arm. You can solve Rubik's Cube problems entirely without human intervention. The automated capabilities that will emerge from these technologies will be precious in single-batch custom manufacturing processes.
Also Read: Big Data, AI, Robotics And Cybersecurity, The Technologies That Contribute The Most To Curbing Covid-19
Semi-Autonomous Mobile Machines In Pre-mapped Environments
These vehicles drive themselves on relatively good roads and in clear weather conditions, transferring control to the driver when they encounter a difficult situation. Level 4 auto navigation is autonomous and has a backup system that can shut down the machine in rare unexpected problems but does not require human intervention.
Asian Robotics Companies To Take Competitive Market Share
Korean, Chinese, and Japanese robotics companies that emerged in the last decade and now occupy a small market share will be able to grow significantly. Major Asian retailers are beginning to modernize their warehouses to meet growing demand, and the logistics will require a large volume of robotic equipment.