The Home Office Is Communication 4.0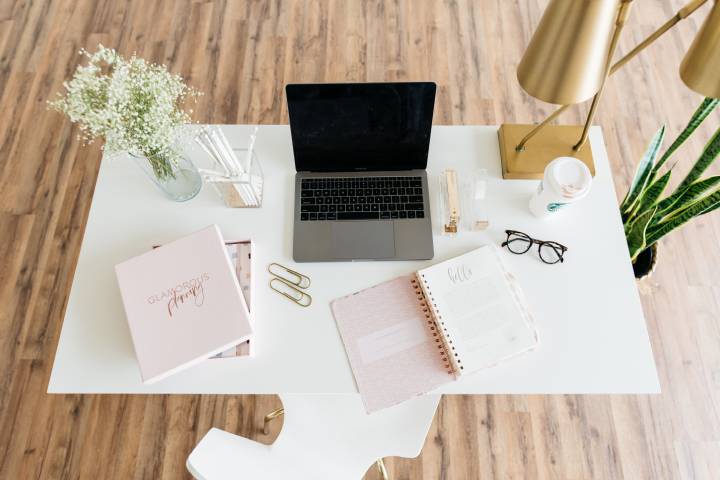 Digitization has found its way into many households this year due to Corona. But not everyone can handle it, and not everyone can use the home office – or teleworking. What is missing is the personal conversation and the time to adjust to it. As a self-employed person, I see the many advantages and aspects that need to be considered when working from home. What is like a foreign language for some is indispensable for others.
It is just as different from how people can work in the home office. The bandwidth ranges from very good and efficient to "not at all". Sure, it is and remains a question of type. For example, a clear advantage is that those who can control well whether they meet their deadlines or only make progress with limited personal contact with colleagues. What can help you are clear rules and sound equipment? I'll give you a few tips.
Working From Home Requires Clear Rules.
The challenges for the self-employed and employees during the pandemic are sometimes enormous. Those who are flexible and curious have a clear advantage. Working from home has its pros and cons, opportunities and risks. Working at home is not the best thing for everyone. If you don't set clear rules, are easily distracted or don't have the space to customize your home workplace, you'll quickly reach your limits. 
Above all, the rules for yourself are essential to staying digitally on task. My working hours are one of my TOP priorities. 
When do I work most efficiently?
When do I reach my customers, or when do I invite them to webinars or video conferences?
When do I have the peace to work with concentration or get something done?
What do I need to do to keep my working hours daily or several times a week?
Your own goals and your focus are what count and are decisive here. If you want to be productive, you have to be strict with yourself. Then the laundry and the cleaning or other things must be reorganized. 
In addition, of course, there is whether your home workplace is optimally set up in terms of furniture, light, space and equipment. To work well, you need the right software and hardware and your well-being. 
So that the rules and framework conditions are also apparent to others, it is essential that you also communicate this to the outside world. How else should people know your working hours, rest periods and limits? A sign saying "Quiet! I'm working." to hang up so that you won't be interrupted during your working hours.
How To Stay Visible In The Home Office
Online team meetings, chats, e-mails and your drive are ingredients that determine the mix of our everyday work this year. I took some people by the hand because I noticed that some people find it very difficult. Here are some tips:
If you are unsure about digital communication, get active support from a network or someone who knows. 

Dare to ask or to show that you are unsure or have inhibitions. Very important! You will be surprised how many people feel the same as you!

 More than ever, social media is the chance to get your products and services seen. If you need support, then grab one of my offers, such as the "Social Media Booster" or "Business Brainstorming ", and then we'll see which individual solution suits you.

Use automation so you don't have to post and write posts for several hours daily. So you can pre-set some things on your website on Instagram and Facebook, edit them with a swing and then "lean back".
Working Environment And Feel-Good Factors
Creativity is part of working from home. Design your workplace in such a way that you feel comfortable there and can work effectively. Sometimes that's easier said than done, but it's possible. Even if you only have a small area or room at your disposal, there are many design options. It doesn't matter whether it's a specific colour, a system of order, or even particular objects that "embellish" your work in the home office: think about what it could be and let your creativity run free. Or ask a friend or colleague to give you a nudge.  
The basics also include technology. I have listed some here. 
Good sound and a good picture are essential for working from home. There are good clip-on cameras and microphones that you can use to upgrade your technology at a low cost. Of course, you can still use the integrated laptop camera. 

You can choose the online version (cloud) or an external hard drive to save the data. There you save all your data so that your computer is not entirely overcrowded at some point.

Exposure, e.g. via "ring light" for digital meetings or interviews, ensures that you don't appear too dark. 

In my opinion, printers and co. are part of today's equipment. There are also variants for small budgets, including a scan function. Very convenient!
In my opinion, it is essential that your working environment is individual and tailored to you. If you want to work in peace and with concentration and be creative, it helps you be clear about what you need. Sure, you can learn from others how they design their working environment and what they need to be able to work effectively in their home office. But you must go into yourself and see your framework conditions and needs. 
If you can't figure it out on your own or need ideas on how to implement it, get in touch with me! I look forward to you shaping and improving your home office work with you!