The Relevance Of Edge Computing In The Technological World Of Tomorrow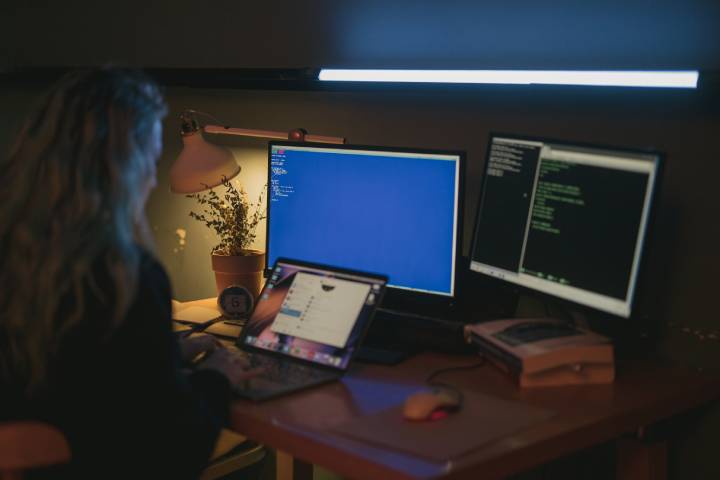 We are immersed in the middle of a digital wave that, little by little, is flooding our day to day, both in our personal lives and in our professional environment. Businesses change, the distance between the user and technology is narrowing, and what until very recently seemed like science fiction is now out of date in a few months. All corners of society must adapt to this new reality, especially organizations and companies, which must be at the forefront of this transformation to remain competitive in an increasingly voracious market.
And it is now more challenging to define the line that the information draws from the places where it originates to the different points where it is processed. The concept of the data center is increasingly broad, and today almost any of us could be an element in this chain, not only because of the amount of information we generate but because the devices that we carry with us in our day to day are capable of processing some of that information already.
This is how the Edge Computing model exploits, which we can define in a general way as everything that is neither in the central or core data center of an organization nor in the public cloud, although in reality, we must understand it as something significantly broader, like that intersection of the physical world and the digital world where information is generated, and value is obtained from it. Edge currently covers many environments, such as intelligent industrial factories, retail stores, oil rigs, wind turbines, or multi-mode connected vehicles.
In recent years, the trend that had prevailed during the last decades and that led to centralizing technology as much as possible has been reversed. The improvement in communications -exploding definitively with the incursion of 5G in all sectors of society-, as well as the appearance of a new cast of information sources that comes from the hand of the hyperconnected world and the Internet of things, have allowed applications, services and ultimately, a large part of the world's technology and computing, to get closer to where things happen: the origin of the data.
Edge Computing is everything that is neither in the central or core data center of an organization. And this brings us to the keyword that drives the competitive world we live in today: immediacy. Organizations can now extract value from information and make decisions in real-time, improving and digitizing their processes, creating new lines of business, or simply taking technology where it could not go until now. Those companies that take advantage of the power of Edge Computing and know-how to deploy their services and infrastructure with agility according to new needs will be the ones that will be in a better position to face the digital race.
According to analysts, 80% of the information generated in 2025 will be done in places outside of what we would call a traditional data center. Gartner estimates that 50% of the infrastructure deployed in 2023 will be in Edge environments. And according to IDC, the number of applications running in settings of this nature is set to grow by a whopping 800% by 2024.
The new reality will imply a new model for many organizations, which will have to face the complexity posed by new paradigms and architectures, significant challenges in terms of security or the difficulty of maintaining consistency between all the elements of the stack. An edge environment is not an isolated environment, and it must meet the regulatory and organizational standards imposed by a particular market or organization. It must adapt and scale in an agile and efficient way, and it must be integrated into the existing ecosystem with guarantees.
And this is where it will be vital to mark a strategy that combines simplicity and security, which understands that this type of deployment must coexist both with large on-premises infrastructures and with the different public cloud services that coexist in the technological map of most corporations. And we must seek simplicity with the consumption of end-to-end solutions and integrated and packaged platforms that simplify deployments and operation.
It also guarantees the integrity of all the elements, their security and their availability -something complex in a horizon in which there are more and more computing points and information sources- and maintaining standards and homogenizing infrastructure, processes and control planes. The challenge is immense, and the time is now. The challenge of taking advantage of the possibilities that technology offers us today makes Edge Computing.
Also Read: Edge Computing – Processing Speed On The Web