The Voice over IP – Helping You Win Customers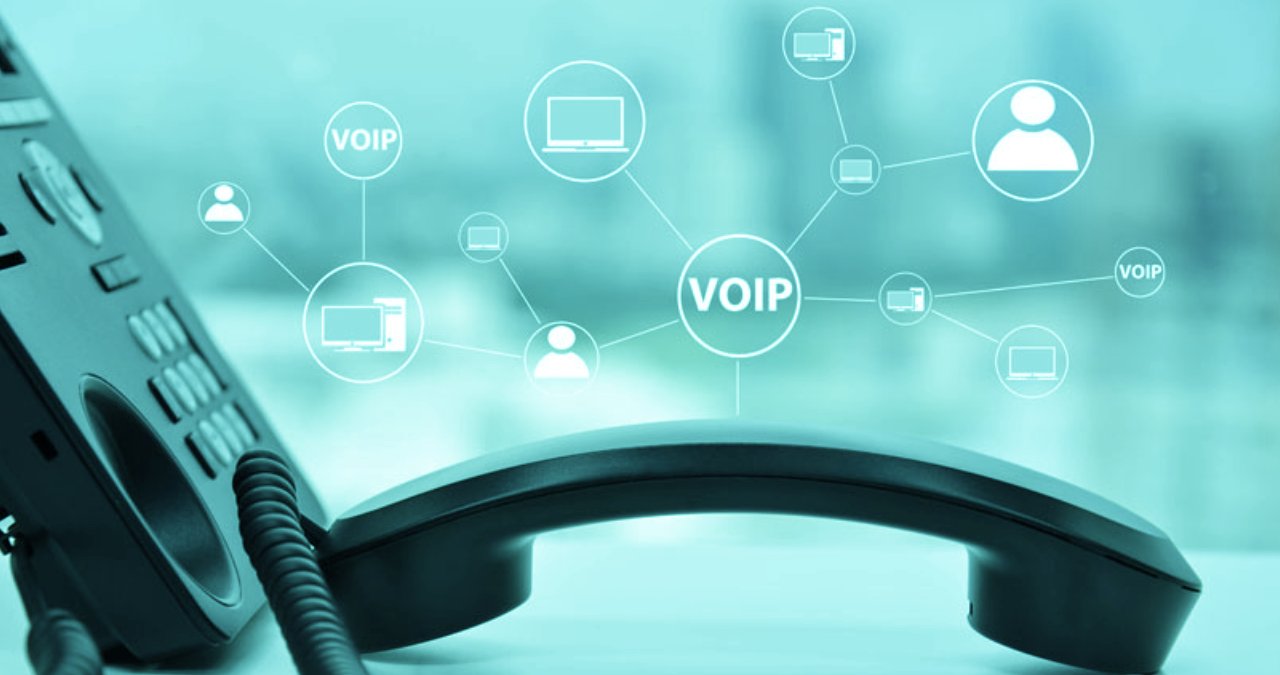 Voice over Internet Protocol telephony is a rapidly increasing stock. In the United Kingdom, more than three million businesses use VoIP phone services. Over the last few years, VoIP phone sales have grown up to 21% per year. Voice over IP (VoIP) is not a new technology, but it has evolved a lot in recent years. It has become a reliable communication solution and an alternative to traditional phone systems.
Why businesses opt for VoIP?
There are a lot of different reasons for which businesses worldwide have switched to VoIP, including easy installation, simple and affordable solution. Another great advantage of VoIP is that it's suitable for companies of all sizes and types. Users can customize VoIP and scale based on business growth. VoIP technology doesn't rely on physical infrastructure or cables, meaning users do not have to be tied down to a particular location.
Here are good reasons why you should choose VoIP:
Improve Your Business Communications:

If you have a VoIP system, you can benefit from being able to handle multiple calls, such as group and conference calls. It's easier for your employees, business associates, and your management to collaborate to improve productivity and project outcomes.

Improve Customer Service:

Your employees can communicate with several clients using one contact number and different phones. With VoIP, your clients can quickly connect with your customer support.

Cost-Efficient:

VoIP telephone systems utilize Internet Protocol (IP) to make calls, which could be an Internet connection, telephone service provider connection, or a combination of both. Making and receiving calls via the internet makes domestic and long-distance calls more affordable.

Versatile Features:

Multi-tasking is a lot easier with a VoIP system in place in your business. You can forward voicemail and messages to other people quickly and easily. Conference calls, call routing, call forwarding, call recording, call tracking, personalized greetings, and self-help options are also some of the most-sought features of VoIP systems.

Promotes Service Mobility:

If you and your employees are always on the go, you need VoIP to relay calls in different phones but still using one contact number. It means that you don't need several phone numbers for every branch or place you go. Are you ready to embrace VoIP?
Cloud-based phone system from Dial800 that can help you kickstart your new communication solution to make your business more profitable by boosting customer service and experience.
Ways VoIP can help you win over customers.
VoIP is a feature-rich technology that offers many benefits, but in this post, we are going to discuss how it can improve your marketing and help you win customers.
Go global without the cost
With VoIP phone services, you can choose any phone number regardless of your business location. This way, you can reach your different geographical markets and appeal to a specific customer base. A local area code can help your business become local; allowing you to expand without incurring cost over travelling or overseas workforce. This way, VoIP has brought a new meaning to the term local business.
Connect customers and remote employees
Along with technology, the way we work has also changed. Now remote and home working and hot-desking have become common, and it needs practical collaborative tools. VoIP offers a lot of cost-effective VoIP plan for international calling. Also, video calls can be integrated with email and text. Increasing availability and minimizing cost are significant benefits for any business. With VoIP, you can connect with colleagues and clients regardless of your location. All you need is an internet connection to use VoIP phone services.
Provide Seamless Unified Communications
Using VoIP phone technology as part of Unified Communication allows you to offer your customers different means for contact such as voice calling, email, instant messaging and more. This also leads to improved customer satisfaction since customers can contact you and share their queries whichever way suits them. Similarly, you can reach out audiences through different platforms. VoIP offers your business the capability to change with time and make most out of new opportunities.
Increase Customer Satisfaction
VoIP's great features include auto-attendant and call queue, which can help you manage call volume effectively, in turn, improving customer satisfaction. No one likes being on hold, with VoIP you can manage all aspects of call handling. It provides a definite and permanent present just at a fraction of the cost. As the cloud-based Artificial Intelligence evolves, having a complete integrated VoIP phone solution will offer you with more efficient ways of ensuring customer satisfaction.
Increase Conversions with More Interaction
According to research, interaction with clients has a higher conversion rate for sales than email campaigns. It's understandable since people prefer human interaction. It might be more cost-effective to send emails, but there is no guarantee of how many will read them. With inboxes bulging with spam mails, a more personalised approach can help you make better client connections.
VoIP services provide a low-cost method of calling clients around the world without needing any on-premise hardware or line installation. Plus, you can target specific markets with local phone numbers; it's easier to see how VoIP is an essential tool in your marketing strategy. With VoIP, connecting on a personal level and creating good relations with potential and existing clients globally shouldn't be as costly as it seems. You can apply a more personal touch while marketing products to increase sale conversions.
Measure Your Advertising Success
Another useful feature of VoIP is that you can measure the success of your advertising campaigns. By getting different phone numbers for various advertising campaigns, you can measure which campaign is most successful by tracking the number of phone calls to each number and how many calls lead to sales. When you take into account VoIP's low cost with these benefits, the direct link between a VoIP Phone System and turnover is visible.
7.Improve the Reliability of Your Phone Lines
Landlines have almost become obsolete because of Wi-Fi and mobile data availability. Nowadays, most households also rely on wireless communication. This trend will only increase with the mass availability of 5G. As long as you have steady internet, VoIP is more reliable than landline phone systems. With better reliability, you can offer better customer services.
VoIP: A Modern Marketer's Dream
VoIP Phone technology has demonstrated its capability of adopting the changing landscape of business and technological world. As technology continues to advance, VoIP will also offer new ways for marketing. Businesses of all sizes are switching to VoIP Business since it's a cost-efficient and modern communication solution. It is beneficial for all types of companies.