Tips to improve your company's performance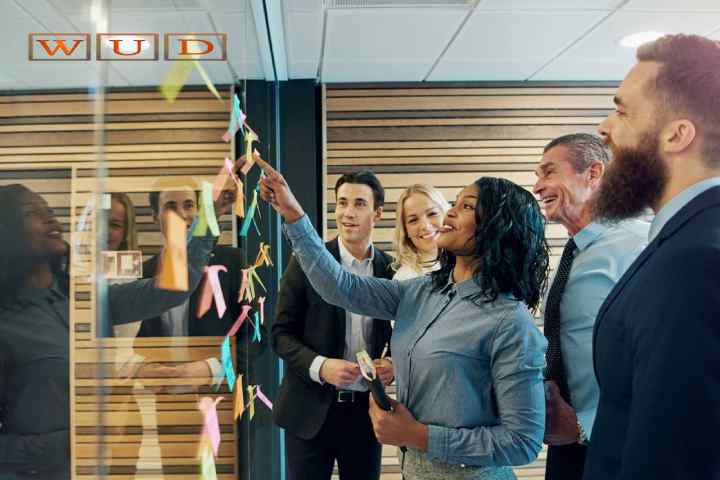 The goal of most companies is to provide the best service at the best price with the most cost-efficient outlay, thereby leading to increased profitability. Companies exist to make money so the more streamlining you can perform on your base costs, the more profit you'll turn and the more likely your company will be to survive and thrive. here are the Tips to improve your company performance
A world of opportunity – and, equally, threats
The global nature of the internet has afforded firms of all sizes, in all sectors, unique opportunities for growth. However, while the web has opened up markets and given access to a much wider potential customer base, it has also presented a significant threat in the form of increased competition.
In today's cut-throat world, it's more important than ever for your company to be operating efficiently. Here are just a few tips for ways you could improve your company performance and potentially reduce costs:
Define where you are – and where you want to be: If you're to truly improve your company's efficiency, you first need to have a clear understanding of exactly where you are now – and where you want to be in the future. Knowing your business inside and out is essential if you're to be able to identify possible areas for improvement – or sides of the firm that simply aren't profitable. In all cases, study the Return on Investment (ROI) you're getting from your costs and plan for ways you can improve profitability. Having a clear definition of your business today will let you plan for tomorrow.
Set achievable goals and define a route to make them a reality: There's little point dreaming of global domination or ruminating over unachievable targets. Instead, use your time more productively by setting incremental, realistic goals and planning how you're going to make them happen. As the saying goes, "Every journey starts with a single step," so keep your feet on the ground, your objectives real and come up with a strategy.
Improve the quality of your company data: These days many companies live or die by the data they hold. The internet and technology have become such an ingrained part of modern business that it's often difficult to imagine any form of commerce without them. However, just as people can collect possessions they don't need over the years, so your company's data can run out of all control and become a confusing hive of useless, irrelevant or outdated information. Devising a data governance strategy can improve the quality of your firm's data and help simplify your operations.
Employ the right staff: The world doesn't stand still and business has changed immeasurably in recent years. If you can see an area where your company Performance is flagging or having issues, look at addressing the problem by employing other staff with the skills you need. Alternatively, you could also look at outsourcing as a way to keep costs low but still benefit from the talents and abilities your company lacks.
Monitor your business more closely: There is a tendency amongst business owners (particularly small business owners) to get bogged down with the day-to-day running of their firm and not consider the bigger picture of the company as a whole. Once in a while take a step back and try to take a holistic view of your firm – including from an employee and client perspective. Taking a wider view of your company will help you identify other areas you might change in terms of your operating strategy, in turn leading to yet more improvements.