Top Cybersecurity Certifications That Will Get You Hired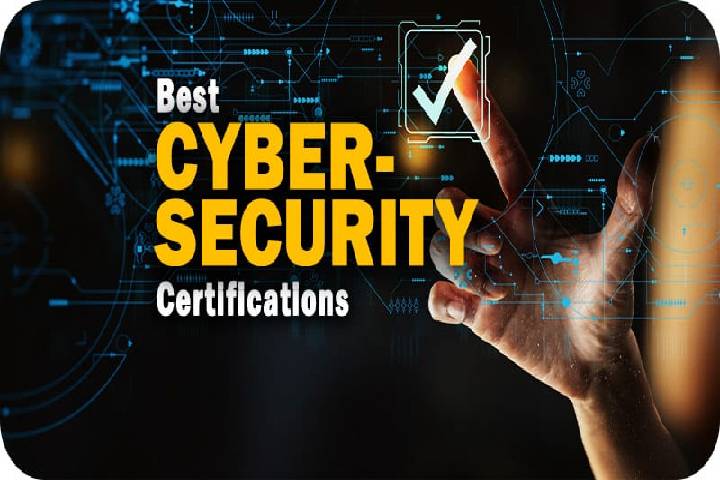 Introduction
Modern day life mainly depends online, so it is better to understand cybersecurity attacks. Data is valuable with numerous sensitive information available online organizations need to implement cybersecurity to protect from threats.
At the end of 2021, cybercrime reported that the cost to the world is 6 trillion dollars, and by 2025 it is expected to grow by 10.5 trillion dollars.
Over 25% of small businesses were facing cyberattacks since March 2020.
Since 2021, 85% of breaches have been associated with human elements. Among those 61% were compromised user credentials or stolen.
230,000 malware samples are produced each day and are predicted to grow even more. Each week at a given point of time, about 18 million websites were attacked or infected by malware.
Cybersecurity created 3.5 million jobs in 2021 and there is a huge gap for skill sets. And 61% of professionals believe their team is understaffed. So there is huge scope for a Cyber Security Career in the coming years.
What is Cyber Security?
Cybersecurity is the method of protecting networks and programs from digital attacks. It can be divided into categories like Network and Application security, Information and Operational security, Disaster recovery and business continuity, End user education. The types of cybersecurity threats are phishing, ransomware, malware and social engineering. For every data breach, there will be a huge loss in revenue, cost of downtime, reputational damage to its brand. cybersecurity has multi-layer protection across networks and computers. The advanced cyber-Defence programs protect from identity theft and loss of important data.
What is Data Science?
Data science is the combination of math, programming, AI, analytics to extract more insights into the data. It involves various methods such as Data capturing (entry, extraction), maintaining (warehousing, cleaning), processing (mining, clustering), Analysing (predictive, qualitative) and communicating (reporting, visualization, decision making). Organizations have started recruiting data analysts, data scientists as they have become an important asset to the company. These professionals transform the data patterns into effective information that helps in business making decisions and those results were incorporated through data visualization tools to understand the trends.
Cybersecurity Certifications That Employers Are Looking For
It is always important to find the right certifications for your career advantage so that you are ready to invest your time and money. To protect yourself against cyber threats you need to understand the principles and policies and techniques of network security. Due to the rise in cyberattacks, there is a need for highly potential cybersecurity specialists to protect the data. Whenever a company is attacked or hacked, customers will start to lose their trust in the organization. To protect client information or other company-related data every organization needs cybersecurity protection to avoid security breaches. To break into this field, certifications will help to land a job and will add value to your career by making you stand out from other professionals.
CompTIA Security+
This course is recommended for the candidates who are likely to begin their careers. It is applicable for both beginner and advanced level IT professionals. It provides more vital information to strengthen the basics of cybersecurity. This certification helps students to understand the concepts to configure systems effectively to secure networks and devices. With the help of mitigation techniques, you will be trained to conduct threats on systems to analyse them. This course includes broader security concepts that include, strategies against network attacks, upgraded security policies, business continuity, standards for encryption also it covers how to manage risks, KPI, network design and architecture, managing identities, assessing vulnerabilities. This certification is the first step to start on cybersecurity which teaches professional concepts about cybersecurity analysts, security engineers, a security consultant.
(ISC)2 Certified Information Systems Security Professional (CISSP)
This certification is mandatory to advance your career which requires some hands-on experience to pursue. The common body of knowledge in CISSP includes risk management, security engineering, security testing, security operations, software development, network security, identity management, asset security. The evaluation is based on these eight domains that were mentioned above. Once these were completed the candidate possessed effective technical skills and knowledge to implement the design and program in cybersecurity. This mainly covers professional ethics, investigations, cryptography, and vulnerability. It helps in professional development which includes Information security analyst – which ensures the protection of the company's network also business continuity plan during a disaster or network outages, Information security manager – responsible for developing security policies to secure network and oversee the security standards are applied as per company policies, Chief information security officer – responsible for company's defence security plan and to protect from security breaches.
ISACA Certified Information Security Manager (CISM)
It is applicable for professionals with technical expertise to break into the management side. This course promises to improve the credibility of a candidate's skills and security knowledge. It provides expertise on information security, risk management, information security development and incident management. There is a minimum qualification required to take this CISM exam at least five years of experience in information security management. The following would include this CISM, IT manager, information systems security officer, information risk consultant, director of information security, data governance manager. CISM mainly focuses on people already working in IT infosec management who are in need to gain more knowledge. This CISM was provided by ISACA which teaches to manage security infrastructure and it is a business-oriented certification mainly focused on risk management. The pattern for this exam is 4 hours with 150 questions and is required to score 450 or more. It is highly recommended for those in mid-career.
Certified Ethical Hacker (CEH)
This Certification is also referred to as Certified Network Defence Architect (CNDA). To pursue this course, you must have a minimum of two years of experience in information technology. This course focuses on identifying the weakness in your network which was introduced into five stages: numerate, access management, hidden evidence, research, and getting access. They will be trained on real-time scenarios by which hackers try to steal information. To do this, candidates have to think like a hacker where they will learn to test, hack and protect. It includes topics on cloud computing hacking, operating systems, vulnerabilities, malware, viruses, security laws and standards. After pursuing this course there are several positions like advanced threat analyst – monitoring networks by preventing unauthorized access, information security assessor – review security policies and standard protocols, penetration tester – hacking computer networks legally and recommendations to improve security.
Certified Information Systems Auditor (CISA)
This certification mainly focused on information auditing. This course helps in demonstrating security vulnerabilities, designs, controls and compliance. It also improves technical skills and knowledge to face dynamic challenges in this modern world. Professionals must have five years of experience in the industry to take this certification course. It trains students on skills such as protecting assets, managing information technology and auditing. CISA is the base for various positions like internal auditor, public accounting auditor, IS analyst, IT consultant, IT audit manager, cybersecurity professional, IT consultant, chief information officer. The CISA programme involves theoretical and practical skills – which explains IT security systems, audit engagement performance, IT controls and risks. The exam pattern for CISA lasts four hours with multiple choice questions and must have scored 450 to pass. This exam is also available in multiple languages.
GIAC Security Essentials Certification (GSEC)
This is an entry-level certification with a background required in networking and information. It talks a lot about cryptography (algorithms and deployment), defence (architecture and protocols), network and cloud security (contingency plans and IT risk) which will mainly validate the skill level of professionals from information security. The jobs roles that use these skills like IT security manager, computer forensic analyst, penetration tester, security administrator, IT auditor, software development engineer. It covers the domains such as security management, Incident management, Risk management. Below are the objectives and outcomes:
Access and password management – Fundamental theory of managing access
Cryptography – Understanding of cryptosystems and steganography
Endpoint security – Functions of HIDS, HIPS, firewalls
Malicious code – Basic defence strategies to mitigate attacks
Virtual and cloud security – Understanding the risks in cloud services
Web communication security – Demonstrate vulnerabilities such as cookies, SSL and CGI
Conclusion
The IT industries in the past few years have played a major role in the economic growth of the country. The joint study of PwC and DSCI states that cybersecurity would grow rapidly shortly. The compound growth rate would touch 15.6% which is higher than 1.5 times the global security market rate. India has faced increasing cybersecurity incidents in recent years compared to other countries. The report over the past three months shows a 39% increase in ransomware threats. According to this, India ranks second as the most affected country due to cybersecurity attacks. India needs more cybersecurity professionals to tackle cyber-attacks which will create serious implications on the economy. There are huge recruitments for cybersecurity four times larger than normal jobs, so the future is bright for cybersecurity professionals. Here are the top jobs listed: cybersecurity analyst, chief information security officer, network security engineer, cybersecurity manager, security architect and more.
Also Read: Cybersecurity In The Times Of Edge Computing