Top Rated Personal Loan Private Finance Companies in India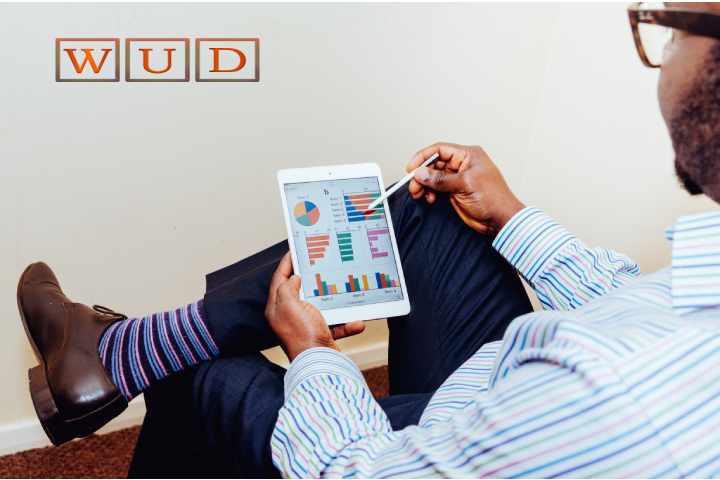 A personal loan is an unsecured loan that comes to the aid of individuals to meet their financial requirements. Both banks and non-banking financial corporations offer personal loans at a competitive rate of interest. Now we shall discuss the top-rated personal loan private finance companies in India.
Money View emerged as one of the top rate private personal finance companies in India. Money View personal loans are fast, highly secured, and the entire loan application process is executed in a hassle-free manner.
Features and Benefits of Money View Personal Loans
Money view personal loans are jam-packed with potential benefits and features. This would ensure the process of obtaining a personal loan in a secured way.
Checking eligibility requirements: It would take approximately two minutes to carry out the process of loan eligibility. This requires submission of essential details thereby averting the problems of executing complicated computations to determine how much loan amount the applicant is eligible for.
Loan Amount: It is up to the applicants to decide the volume of loan amount required. However, individuals could apply for loan amounts between Rs. 10, 000 and Rs. 5 lakhs. Money view would mention the eligibility status and applicants do have the liberty to pick a loan amount.
Flexible Repayment Tenure: The money view empowers individuals to decide their repayment tenure. The repayment tenure of personal loans may exceed up to sixty months.
24-Hour Disbursal: The entire loan amount is credited to your bank account within twenty-four hours of the loan approval process. This helps save the issues of carrying out multiple calls and sending emails to keep track of disbursement status.
Lower Rate of Interest: Budget-friendly rates of interest are offered at 1.33% per month by taking into consideration the financial constraints of an applicant.
Paperless Documentation: The whole process including documentation and repayment is executed in digital format. As a result, you need not even think about the submission of photocopies of relevant documents and multiple trips to banks.
Offering Loans on Lower Credit Score: Money view had recently launched an internal credit score model that rates creditworthiness based on data points. You could obtain a personal loan at a lower credit score. However, applicants must have secured a CIBIL score of 650 or an Experian score of 750.
Steps involved to obtain a loan from Money view
Complete the entire loan application form and upload it to the official website of Money view. It is budget-friendly and caters to the financial requirements of an individual. The interest rate starts from 1.33% per month and the loan processing charges are around 2% to 8%.
In the case of the Money view, part payments are not allowed and the availability of full prepayment after a period of three EMI's.
No extra charges are levied in addition to the interest amount for the duration between loan cancellation and loan disbursement. Even processing fees could be retained.
Eligibility Requirements for Money view Personal Loans
Money view sticks to a broad eligibility criterion to make sure that each applicant could obtain a personal loan online in a hassle-free manner.
Salaried professionals must earn a monthly income of Rs. 20, 000 and the credit score should range between 1-299. The place of residence could be anywhere.
Self-employed individuals should earn a monthly income of Rs. 25, 000 and a CIBIL score must be more than 650 with an Experian score of 750.
In addition to the above-mentioned, applicants must be aged between 21 years and 57 years. The monthly income should be directly credited to the applicant's bank account.
Documents Required While Applying for Money View Paperless Online Loan
Unlike other banks and similar financing companies who request lengthy documentation while applying for a loan. A major highlight concerning the Money view is that you could experience a complete paperless documentation process.
ID Proof: Government-issued identity proof that mentions the date of birth in the format dd/mm/yyyy is accepted.
Address Proof:— An authentic and 100% valid document displaying existing address pin code could be submitted as proof of address while applying for a loan. It could be an aadhar card, ration card, or utility bills such as electricity, water, voter's ID, bank statement/passbook.
Income Proof: Salaried professionals must hold bank statements of the previous three months in PDF format. It mentions salary credits or previous three month's salary slips will do. Self-employed individuals should submit the previous three month's bank statements in PDF format. Or income tax returns of the previous two years will be more than enough.
Ways to Avoid Rejection of Personal Loan at Money View
At Money View, salaried professionals should earn a monthly income of Rs. 13, 500 and Rs. 25, 000 for self-employed individuals. Apart from that, there are additional conditions attached to the income. You have to make sure that you comply with those requirements.
Additional Financial Commitments:
The online loan application might get rejected if you have multiple lines of credit. Moreover, a major part of your monthly income is spent on clearing outstanding dues or EMI's. It consists of home loans, car loans, and credit cards.
CIBIL score determines the creditworthiness of an applicant. Money view approves personal loans for those individuals who have secured a minimum CIBIL score of 650.
Submission of Incorrect Documents:
Accurate documents are mandatory to be considered eligible for the loan. Even though documents demanded by Money view are low, they require accurate and authentic ones.
Conclusion
Money view is a reliable online personal loan portal that offers flexible repayment tenure. Unlike other private finance companies, Money view offers personal loans to both salaried professionals and self-employed individuals at an attractive rate of interest.