The Advantages Of The Cloud For Small Businesses | Teleworking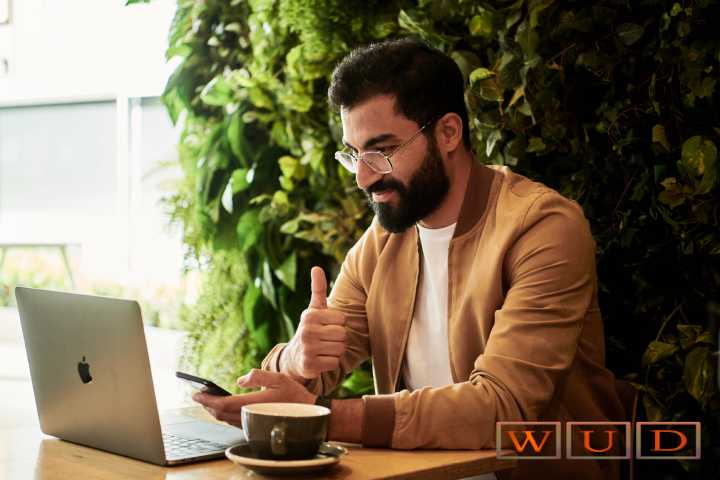 The coronavirus crisis has turned the way of running a business around. Companies have had to jump on the digitalization bandwagon to telecommute, to be able to continue selling thanks to the internet or to maintain customer service. The pandemic has accelerated the roots of the digital consumer, who is informed by the internet, buys online, and is related to brands from social networks.
What Is The Cloud?
Cloud storage is a technology that allows access to software, storage, and data processing thanks to the internet remotely. Information and programs are stored and run on an external server. In other words, the cloud allows a company to use programs directly from the browser without installing them on their computer and working with their files from any device.
There are many programs and applications that we use every day that work thanks to the cloud. The simplest example is email, although many other platforms use this system and allow you to work from any device in real-time:
Google Drive (spreadsheets and word processors)
Dropbox
OneDrive (file or photo storage)
Why Is It Helpful To Use The Cloud In An SME, And How Can It Help Digitization?
Hiring cloud services for companies allows access to handy tools to work from any device and place: ERP and CRM in the cloud, document management software, programs to manage social networks, or billing. Also, having cloud storage allows you to save a considerable amount of data safely.
1. Substitute An Initial Investment For A Periodic Payment
The cloud is contracted with an external provider, who is in charge of investing in powerful servers to process its data. Since it is a rental, SMEs do not have to spend large amounts of money to get this technology but instead make a periodic payment to use it for as long as they want.
2. Remote Access To Information
It is one of the significant advantages of the cloud. Since the information is stored on an external server, it is unnecessary to use the same device to access it. If you work with tools in the cloud, you can modify the data anywhere and on any device (computer, mobile, tablet.). 
All changes are updated automatically. For these reasons, it does not matter if the computer breaks or the mobile is lost: the information is safe on external servers. Access to these servers is done through an encrypted and secure connection. The client has a username and password to enter the service. From there, you can work and save information just like a regular computer hard drive.
3. Facilitates Collaborative Work And telework
Working directly in the cloud allows access to company data and programs anywhere. That makes teleworking possible since you don't have to be in the office. Working in the cloud means that several people can have access to the same document or application. These are updated automatically, and all users can see the changes that others have made.
4. Backups
Any business works with a large amount of data throughout the day: inventory, invoices, customer lists. All that information must be well protected and up-to-date, and cloud providers take care of it. The company can choose how and when to make its backup copies, and the provider is responsible for storing everything on servers more secure than a private computer.
5. Avoid Assuming The Cost Of Storage Management And Security
The cloud service provider is responsible for protecting information and complying with all legal requirements regarding data protection.
6. Scalability
Every company pays for the resources it needs. If necessary, you can expand the storage space, hire more processing capacity, or increase the number of backups.
7. It Allows To Have Cutting-Edge Technology At An Affordable Cost
Access to the cloud does not require compelling computers, so it is possible to work with high-tech tools without investing in costly equipment. The processing power needed to run complex programs or tools is provided by the cloud, not by the device you are working with.
8. Automatic Software Update 
All platforms and tools that are used from the cloud are automatically updated. Cloud service providers are responsible for keeping their technology constantly updated, so SMEs will always work with the most advanced programs without buying each new version.