Trendy Ring Design To Make Any Party Outfit Brighter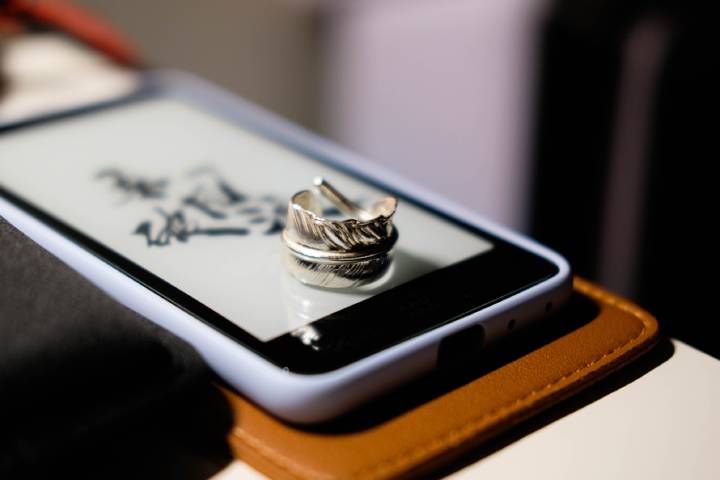 Is it a planned party or an impromptu get-together? Or a birthday party with friends? Just put a chic gold ring and you are all set to go. These little stars on the fingers is a jewelry piece that enhances any and every outfit while keeping you trendy. Thus, rings are like best friends who will tag along wherever you go and never leave alone. Be it a family get-together, or an office party, or a special occasion, these little trinkets sail through all like a shining star. To help select trendy ring designs to make way to your closet, thus, we are here with a few of the best options to add to your charm.
Go for gold stackable ring:
When it comes to gold rings, you can be creative while choosing a design that elevates your office wear as well as become a perfect companion in your party too. Such is the case with gold stackable rings. This type is a perfect rings for party wear as a multiple wavy stackable gold ring will form a dashing appearance when paired with your party outfit. Therefore, try it and you will be mesmerized how the stack of rings accentuate the complete appearance gracefully.
Grand cocktail ring:
If you believe in more is more, this is a perfect party ring for you. This list is incomplete without mentioning a grand cocktail ring. It is like a party and cocktail ring is a synonym to each other. Massive over-the-top designed ring in an attractive design is like accentuating your entire appearance with just one trinket on your finger. We swear one cocktail ring can change the complete style game keeping you on top of the fashion quotient.
Disorder diamond designed ring:
If you are looking for a unique jewelry to add to your collection, opt for a disorder diamond designed ring. Such rings have off-beat designs generally in a combination of gold and diamonds on the top to create the entire appearance of the ring looking attractive and huge. Looks like a cocktail ring in size, this type of ring is a perfect amalgamation of modernity and gorgeous appearance. Without a doubt, a bride-to-be should add this in her trousseau.
A designer band ring:
If your taste matches sleek, polish and refined look, nothing beats a designer band ring. The band rings will take your elegance to a high level while creating a classic addition to your jewelry closet. It's a favorite among the lovers of minimalism who never wish to be overboard with their party jewelry yet want to remain stylish and in trend. Therefore, choose a band in gold, diamond or multi-stone, and flaunt your style in the unique way that people will talk and admire.
Disbuds gap diamond gold ring:
When one wants to choose a party jewelry, a unique ring becomes imperative. A distance between its two-bud design is a unique ring that will set your quirky and glam quotient to another heights. While this ring will give a perfect aura for a cocktail party, it can be paired gracefully with a traditional ensemble too. Without second thought, choose such a ring if you have a taste for unique and unusual styling accessories.
Contemporary oversized ring:
Chic, classic, stylish, and modern, the contemporary designed oversized ring is the right pick to add the glam quotient to your party appearance. Such ring comes in varied designs that forms the outfit to look more marvellous. Choose in diamond, gold, emerald, or a mix of elements as per your choice, and enhance your style game like never before with just one ring as a jewelry.
What's more, jazz up your party outfit in a few seconds with these ring options. It is sure that you will achieve multiple compliments to call it your favorite jewelry piece.
Also Read: Winter styling essentials you must be familiar with