What Are The Advantages Of E-commerce Compared To Physical Stores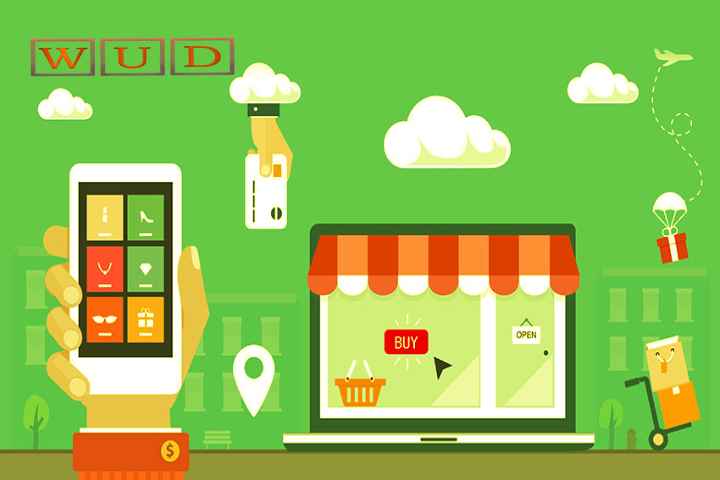 The reasons for which they prefer the purchase through the Internet are, especially, the comfort, the practicality, and the saving of time. Also, half of the consumers look for information on the company's website. The advantages of e-commerce are innumerable considering, above all, the possibility of reaching millions of people immediately and directly.
Advantages Of e-Commerce Compared To Traditional Commerce
Launching an online store has a lot of benefits for companies:
Cost Reduction: It is not necessary to invest in the rental of premises or a warehouse. The Internet is an infinite virtual warehouse in which to put all our assortment on sale. Also, Internet advertising is cheaper than that used in traditional media. Likewise, it allows to carry out a segmentation adjusted to the target audience based on their interests, tastes, behavior on the network, age, and geographical location, which makes investing much more effective.
Customer Satisfaction:

The wide variety of products, reasonable prices, and ease of use of the platforms generate an excellent shopping experience, which can ultimately lead to consumer loyalty.

More Personalized Attention:

Direct contact with the client can be established to solve their doubts, suggesting products adapted to their needs, advising them, or responding to their suggestions, for example, through online chat or automatic recommendations.

Greater Reach:

Products are available to consumers from anywhere and at any time. The possibilities for growth are notably increased since the public present on the network is much greater than those who visit physical stores.

Ease of Product Delivery and Return:

Logistics companies offer efficient, fast, and safe product delivery and return services. 

User Participation:

Today, more and more users are researching the Internet before making a purchase decision. This allows you to create links and interact with the consumer online.

Opportunity to Recommend Other Products to Users:

Thanks to consumers' data when making a purchase, you can offer them products adapted to their tastes and needs.
Also Read: WHAT IS SOCIAL MARKETING INTELLIGENCE?
Keys To Creating A Successful e-Commerce
After establishing the advantages of e-commerce, we present the keys to creating a successful online store:
Connect With the Physical Store to Give it Visibility:

Consumers must know that the brand is present offline because it allows them to visit the store and generate trust.
Choose the Online Store's Name and A Domain:

The goal is to obtain a good web positioning to appear among search engines' first results through SEO strategies.

Choosing The Right Hosting:

You have to consider several vital aspects, such as connection speed, response, availability, geographical location, and security.

Take Into Account Human Resources:

When starting an online business, you need personnel to be in charge of the different phases of the process, such as managing order shipments and returns, formalizing the purchase, contacting suppliers, customer service, updating the product portfolio and designing offers and promotions.

Design the Web With The User in Mind:

It's usability must characterize the online store; that is, it must offer easy and structured navigation, have a comfortable and practical design, and have short and clear messages. The web must meet the expectations of users so that they have a good shopping experience.

Have Appropriate Shipping and Return Policy:

Try to reduce shipping costs and delivery times to encourage customers to make online purchases and offer the possibility of returning orders quickly

Offer All Payment Possibilities:

The client may prefer when making the payment in one way or another, so they must be allowed to formalize it through credit or debit card, PayPal, online transfer, or deferred payment.

Create Online Advertising Campaigns:

It is essential to make the online store known to the target audience through the Internet, both through Google Adwords and on the brand's social networks, among others.
In a world where it is increasingly common to use technology to carry out daily activities, having e-commerce is essential for those brands that want to survive in the future in a competitive, innovative, and continuously changing market. Thanks to the online store, businesses can reach a larger audience by avoiding space-time barriers. They have a differentiating offer that adds value to customers and satisfies their needs. As you can see, the advantages of e-commerce are innumerable.
Also Read: Digitizing – The Importance Of Digitizing Your Business