What Is a Data-Driven Organization? How To Become The One?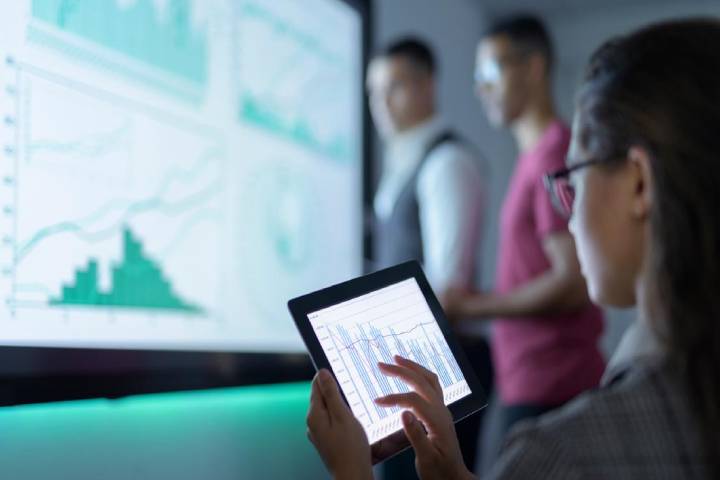 Data is a critical component of every company's strategy in today's modern industry. The majority of businesses, particularly large corporations, are heavily investing in data collecting, storage, and analysis. A Data Driven Organization is one that follows these approaches. Companies follow these procedures because they recognize the importance of data and the role it plays in company success. This article examines the best ways for establishing and growing a Data Driven Organization.
What is a Data-Driven Organization?
Data-Driven Organization means any company that bases its judgments on facts and data derived from various sources rather than views, intuitions, or emotions. In such an organisation, data-driven decision-making occurs at all levels of the business, not only at the senior management level.
Importance of Data-Driven Organization
Data-driven Organization can surpass their competitors by 6% in profitability and 5% in productivity. According to the reports, data-driven firms are 162% more likely than non-data-driven organisations to surpass revenue objectives and 58 percent percent more likely to surpass revenue goals.
Some importance of Data-driven organizations are:
Promotes accountability and transparency – One of the most significant advantages of a data-driven decision-making method is that it improves openness and accountability for all organisations. The plan aims to boost employee engagement and teamwork.
Consistent Improvement – Another benefit of data-driven decision making is that it allows for continuous improvement. Most businesses are capable of making small adjustments, monitoring key metrics, and making additional changes depending on the results of data-driven decision making. This improves a company's overall performance and efficiency.
It connects analytics insights to business decisions – In every firm, data-driven decision making is critical. The method aids enterprises in data mining, saving time and resulting in important insights. A specific analytical objective aids in the resolution of business issues, resulting in powerful performance and predictive insights.
How To Build a Data-Driven Culture in Organizations
Cultivating a Data-Centric Culture – Employees in a data-centric culture see data analytics as critical to the company's strategy. Before implementing data analytics and machine learning models in business operations, a business leader must set the agenda for the firm, which includes identifying the business results and measurable value that you expect.
Purchasing the right tool – A corporation that wants to become data-driven must integrate data analytics technologies into its everyday workflow as quickly as possible. These technologies can assist your business in developing data quality assurance tests and providing automated suggestions based on massive data sets. For instance, the BI portal is a consolidated data portal where corporate employees may access data and receive recommendations.
Industrializing Data and Artificial Intelligence – An organization must industrialize data and analytics to manage and generate value from data. This entails promoting a "Data First" mindset throughout the company by standardizing data-driven processes and systems to enable the continual flow of data utilizing AI. This changes data from initial analytic discovery to prescriptive and predictive analytics integration into company operations, systems, and applications.
Opening up Data Access – To become a Data Driven Organization, you must expand your organization's tools to allow access to larger data pools that can deliver business insights. For a marketer, this should entail targeting marketing data across many channels and devices. This should include tracking products and introducing more testing processes and user evaluations for more feedback for IT employees.
Become data literate – You must identify the metrics to track in order to become a Data Driven Organization, and all people of the organisation must be aware of them. Even when targeting similar consumers over the same period of time, you'll see that data changes dramatically among different sets if you employ a range of methods.
Adopting a continuous improvement approach – Your company should encourage a test-and-learn approach that allows for experimentation and learning from errors if it wants to keep finding new methods to apply data and produce new business insights faster. Your organisation will accomplish its desired outcomes with more speed and accuracy if you support a continuous improvement approach in your analytics pipeline.
Aligning data with business objectives – Business executives should set data-driven objectives. They should also keep track of actionable KPIs that are beneficial to the company. Organizations should use data in an effective way that enhances both internal processes and end-user goals, from app retention metrics to conversion rates. Data must be anchored in goal-oriented tasks across the board, from finance and sales to service-level and project management experiences.
Making the right decision – Data collection is an expensive process, and if the business does not use it to make the best decisions, it will be costly. Business leaders can support a top-down approach to developing a data-centric culture by empowering analytics centres to deliver automated insights and harness data from numerous channels, as well as designing decision-making procedures that reflect insights gleaned from data.
Challenges of Building a Data-Driven Organization
Transforming your company into a Data Driven Organization is an excellent method to manage its growth. However, due to the following challenges, this is not an easy task:
Lack of Technical Employees: Because data science is such a new field, few people have the necessary abilities to work with it. Employees must receive theoretical and practical training in order to derive important business insights from data sets and make the firm more data-driven.
Lack of an ETL tool: This occurs when firms are unable to follow the ETL (Extract, Transform, and Load) procedure appropriately. As a result, the correct tool must be selected to ensure that this process is improved, resulting in a more data-driven organization.
Inability to Collect Data in Real-Time: The organization may make decisions based on obsolete data, resulting in bad business decisions. As a result, real-time analysis is critical to the development of a Data-Driven Organization.
Conclusion
This article addresses a method for assisting firms in becoming more data-driven. The value of being data-driven was also emphasized, as well as some of the challenges that organizations may encounter. Overall, both employees and data providers must invest time, resources, and patience in order to create a Data Driven Organization. Any organization may become data-driven by creating a meticulous and systematic environment.
Also Read: Defining The New Data Driven Economy