What Is a HACCP Plan? A Guide to Food Safety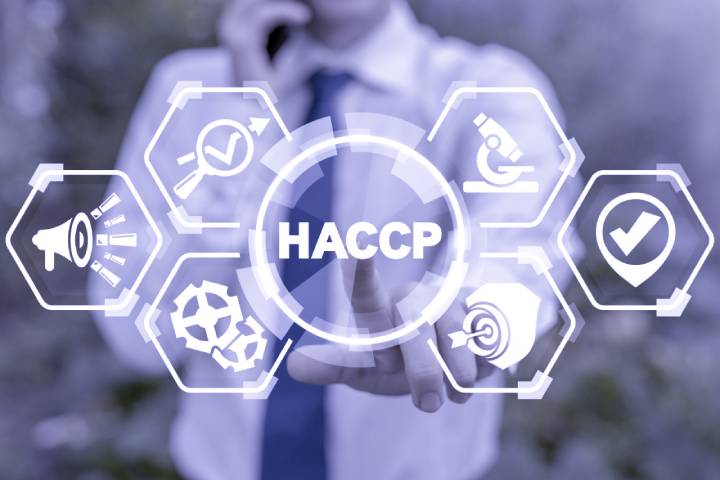 For any company in the food and beverage industry, food safety is absolutely critical. According to the CDC, there are over 250 known foodborne illnesses. Annually, these illnesses lead to around 48 million people getting sick, 128,00 being hospitalized, and 3,000 deaths.
In addition to the fact that no company wants to be ethically responsible for making people ill, food safety violations for a company can be incredibly damaging to the bottom line as well.
One of the best ways to avoid running afoul of food safety issues is with a HACCP plan. If you've never heard of this or just want to learn more, this helpful guide to food safety provides information on what HACCP is, why it's important, and how to create a HACCP plan.
What Does HACCP Mean?
HACCP stands for Hazard Analysis and Critical Control Points. It is a quality assurance process that is the gold standard in the food industry. It is so effective that it is also being implemented more and more in other industries as well, such as the cosmetics and the pharma industries.
The process was created by food scientist Dr. Howard Eugene Bauman in the 1960s. Bauman was charged with keeping food safe for astronauts in the NASA space program. In the process, he came up with the framework for HACCP.
The general idea of this process is to control contamination during each step of the process instead of trying to deal with it at the end. By utilizing strict controls throughout the process, it makes it easier to find contamination points and remedy the situation or stop it before it gets to someone and harms them.
Dickson's HACCP guide notes that HACCP plans are the widely accepted standard for food safety. The US Food and Drug Administration mandates that food companies have HACCP standards in place to help keep Americans safe.
According to the FDA, there are seven key principles for a HACCP plan. They are:
Principle 1: Conduct a hazard analysis.

Principle 2: Determine the critical control points (CCPs).

Principle 3: Establish critical limits.

Principle 4: Establish monitoring procedures.

Principle 5: Establish corrective actions.

Principle 6: Establish verification procedures.

Principle 7: Establish record-keeping and documentation procedures.
These form the basis of any good HACCP plan and will help keep food safe for the public which will, in turn, help keep companies safe from liability.
Why Are HACCP Plans Important?
The overarching reason that HACCP plans are important is that they are the most efficient and effective way to help keep food safe for consumers. There is much more to it than that, though.
HACCP helps ensure food safety better than other quality control processes because it stops hazards at every level of the process. Testing products once they are finished and ready for consumers is not cost-effective or realistic–and it's way too late in the process.
With HACCP, companies strive to minimize risks like microbiological, chemical, and physical contaminants, on the way to the finished product. This gives companies and consumers alike confidence that the end product is safe.
There are other reasons it is important as well. In addition to being the law in the US, HACCP is also an internationally utilized quality assurance system. And as international business becomes more critical to many food companies, this process ensures food companies that their manufacturing processes enable them to do business wherever they want to.
Also, HACCP saves money. If there ever is an issue relating to food safety, catching it quickly and before it contaminates many more products can be a huge financial windfall. And if your company doesn't implement HACCP well and there is a food safety scandal, the PR hit and loss of business can be catastrophic.
How do I create a HACCP Plan?
The FDA provides a five-step process to start developing a HACCP plan. These steps are to assemble a HACCP team, describe the food and its distribution, describe the intended use and consumers of the food, develop a flow diagram which describes the process, and verify the flow diagram.
Assemble a HACCP team
HACCP can be a complicated process, so companies should bring in people who specialize in developing these types of plans. The team should also be able to implement it across an organization, and the tem should include engineers, scientists, quality assurance specialists, and others with specific specialties.
Describe the food and its distribution
To get a clear idea of what the HACCP team is working with, they will need to break down exactly what the food is, what ingredients are used, and what processes go into making and packaging the food. Then, the distribution methods and standards, such as temperature requirements, should be spelled out too.
Describe the intended use and consumers of the food
Who will be consuming the food and how will they normally be consuming it? This is particularly important if the food is generally used by a vulnerable group, such as infants or young children or people with compromised immune systems.
Develop a flow diagram which describes the process
Using all the information garnered in steps two and three, a diagram should be created to show exactly how the food is produced, packaged, and moves through the world. This starts with the base ingredients and ends with the food in the hands of the consumer.
Verify the flow diagram
This is where the HACCP team takes what is on paper and physically verifies it. They examine each step in the diagram and verify it in the real world to confirm they have the entire process down and that there aren't additional issues they need to account for.
Once these steps are done, a company should have a good idea of exactly what it needs to do to establish HACCP philosophies within its food production processes. This is when a company can begin applying the seven core HACCP principles listed above.
Also Read: Twitter Is Testing A New Shopping Section For Brands
Conclusion
Food safety needs to be a top concern for all food and beverage companies. HACCP is the best way to help ensure your company never makes people sick. It is important and, with the right information, not that difficult to implement properly.