What Is Green Marketing – Why Is It Key To Your Company's Success?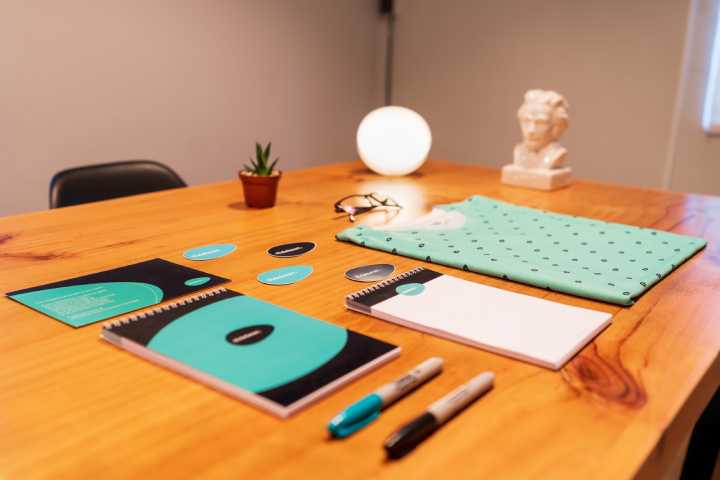 Green Marketing is not only a trend, but it is the key to the success of many companies that have managed to break through thanks to their commitment to eco-friendly products. Thanks to our commitment to ecology, we will be able to ensure the loyalty of the public committed to the environment, and we will contribute to reducing the polluting impact of our company.
Throughout this article, you will discover what Green Marketing is, how to benefit from it and what you must do to carry it out successfully.
We also recommend you discover our Course in Green Marketing, with which you will become a professional in ecological marketing, and you will be able to lead any project in this field.
Now… What Is Green Marketing?
Green Marketing, also known as ecological marketing, focuses on the commercialization of products that do not negatively affect the environment. It is born from the environmental movement that has taken place in these years, from the health concern, and the recent commitment to sustainability policies applied to any field.
Important: Green Marketing should not be confused with Greenwashing, or strategy brands use to appear concerned about the environment when they are harming it.
It is therefore based on the development and promotion of products that minimize the impact on the environment and contribute to an improvement in the company's perceived value by the customer.
Origin And Influence Eco In Marketing
Green marketing emerged at the beginning of the 90s, a stage in which a strong feeling of awareness began to be generated about how harmful human action could be in maintaining the environment. Years later, it went a step further with the appearance of biodegradable products manufactured entirely with natural and sustainable raw materials.
Now, green marketing is not only focused on biodegradable products made with ecological materials. You can also do it in friendly or recycled products that guarantee the use of the material in the long term and minimize costs in new resources.
Another form of Green Marketing that has emerged is the one that is born from organic production in agriculture and cattle raising, achieving 100% natural products without additives or chemicals that are harmful to the environment.
Advantages And Possible Cons Of Green Marketing
Now that you understand what Green Marketing entails, you should also know the advantages and possible cons you can perceive from its application.
Advantage
You can generate a highly committed community with what you contribute. If you convey that your cause cares for the environment, it will be easier for the "ecological" customer to purchase and recommend your products.

Improving your brand's image can impact attracting new business opportunities and investors who bet on it.

By recycling and using waste, you can obtain cost savings.
But Keep In Mind…
The commitment to green marketing has been, in a certain way, prostituted by companies that have applied it to hide the real damage they are doing to the environment. Try to be as careful, clear, and transparent as possible to avoid potential reputational crises.
Key Factors To Apply Green Marketing Successfully.
I recommend applying a series of recommendations to ensure success in your green marketing strategy:
Focus on your target. We must focus green marketing actions on those consumers who are genuinely aware of caring for the environment. Young millennials and generation Z tend to show more ecological concerns.

Set a fair price. An organic product is likely more expensive due to the extra costs they usually have. Even so, establish a fee according to the added value that your product offers to meet customer expectations.

DoBeco-friendly, innovate! Quality and differentiation are linked to innovation and offering creative solutions.

Be transparent with the origin of your products.

Always bet on sustainable packaging.

Apply organic production and obtain certificates that corroborate it.

Develop ecological distribution channels. Your points of sale must have an environmental component or at least be aligned with what your product intends to convey.

Apply Green Marketing to place sustainability at the epicenter of your business culture, corporate social responsibility, and values.

Educate your employees to promote a culture that supports care for the planet. Employer branding is also part of Green Marketing.

Collaborate with communities and environmental initiatives.
Companies That Succeeded In Applying Green Marketing
Some of the companies that applied Green Marketing, managing to captivate those who care about the environment and climate change, are:
Patagonia. It focused on offering clothes made from 100% recyclable materials.
IKEA. It uses 100% sustainable wood, an ecological packaging strategy, and its stores work thanks to sunlight.
The Body Shop. It offers beauty items and cosmetics inspired by nature and respectful of the environment. It has organic and vegan products.
BMW. It was one of the first automotive companies to promote electric and ecological mobility, launching the "i" range.
Too Good To Go. It is a clear example of a startup based on Green Marketing. His application connects restaurants and stores with unsold food surpluses to take advantage of them.