6 Reasons Why Your Business Should Use VoIP Phone System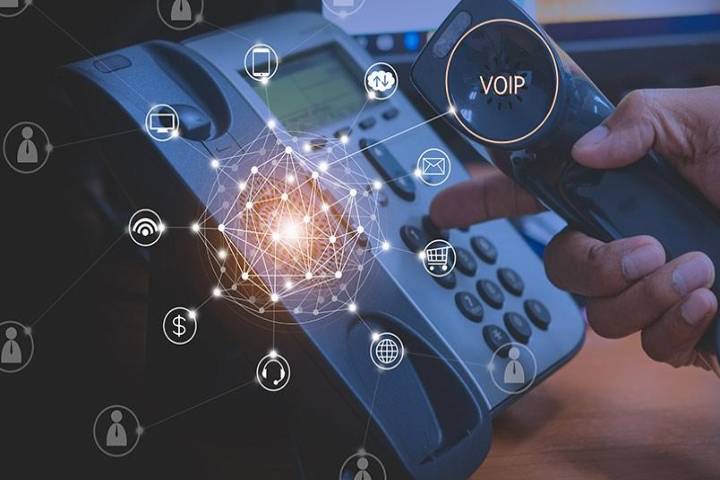 Voice over Internet Protocol (VoIP) phone system is a popular choice among businesses. Thanks to its advantages, many prefer Ooma / VoIP phone system technology over landline phones.
The VoIP phone system allows businesses to run their operations smoothly. In this article, we are going to discuss whether all businesses should use VoIP phone service?
We have discussed the top reasons why businesses should adopt this technology. But first, let's understand what a VoIP phone system actually does.
What Is a VoIP Phone System?
As the name gives it away, a Voice over Internet Protocol (VoIP) phone system utilizes the internet. Such phones use IP technology for communication and need a broadband connection to work smoothly.
The best part is that you can connect with your teams through phone, smartphone, or desktop. You can easily set up the VoIP phone system in your office or home. A good VoIP phone service can help you install and customize your plan.
Reasons Why Businesses Should Use VoIP Phone System
There are a number of reasons why you should prefer a VoIP phone system over a landline. We have listed some of the major benefits VoIP technology can offer your business.
Conference Calls
When you have a VoIP phone system, you can get in touch with the whole team. You can contact managers and can even add the whole team to get reports. Since you'll be connected with the whole team, you can easily streamline your business.
Global Access
A VoIP phone system uses an internet connection which makes it a cloud-based technology. This enables a business to connect with its remote workers instantly.
Organizations can manage and monitor teams working in other countries. Managers can take reports and hold meetings promptly depending on the nature of the business and tasks.
Data Security
VoIP is cloud-based which means additional backup of business data. Your crucial business information will have multiple layers of security as long as your internal infrastructure is secure.
This means only authorized employees will have access to sensitive data files. Moreover, they can access the necessary data whenever and wherever they need it.
Multiple Device Access
The VoIP phone system allows you to communicate with the team using any device. This is another key reason why you should use this technology. Anyone with a phone, tablet, or desktop can make and receive calls.
This is why small businesses should use the VoIP phone service. Your team will always be one call away and available when you need them.
Feature-Packed Service
The features that the VoIP phone system has to offer are mind-boggling. Unlike the landline, you can do call routing, call screening and transfer, utilize online fax, and instant messaging.
That's not all, there are plenty of VoIP features for business users. Of course, all these features improve the work process for both employees and managers.
Scalability Options
When you have a VoIP phone system, it's easy to add new lines. You can easily expand the service and include newly hired employees in your business network. You can add a separate system for a remote team or upgrade the plan to add new members.
What's more intriguing is that VoIP systems are easy to move from one location to another. This is convenient for small businesses that often have to relocate. You can easily uninstall and then set up the VoIP phone system in a new location.
Takeaway Words
We hope you are now aware of the benefits of a VoIP phone system for businesses. The technology has plenty of features to offer that streamline the business and improve its productivity. All you need is a customized plan from a good VoIP phone service provider.
Also Read: VoIP – How & Why To Install This Technology In A Company