8 Tips To Increase Visits To Your Blog For Free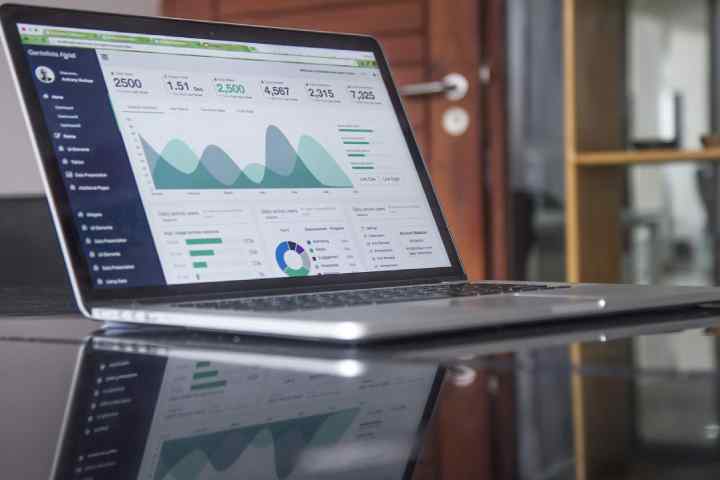 Anyone can have a blog, but for the public to be interested in the said blog, to comment on it and spread your articles… is already more complicated. We offer you eight tips to increase visits to your blog for free that we know work:
Be Unique
This may be the most detailed advice of the 8. It isn't easy to find a niche not already exploited by others and not resemble other blogs in substance or form. The vast majority of times, "It was my idea, and only mine" is nothing more than a variant of something already created, an idea that comes thanks to other authors' inspiration. We are not blank pieces of paper but social beings that soak up everything around us. For this reason, being unique is advice that should be understood as "getting out of the conventions," finding a personal brand and above all, "not copying."
Quality Content
This is a must. Creating original and quality content adds value to our blog and builds our readers' loyalty. It is important that before writing a new entry, you reflect for a moment and think:
Is this information relevant?
Do I have enough knowledge to talk about it?
Is it suitable for the target of my blog?
If the answer to all these questions is "yes," after writing the article, ask yourself again:
Is the most well-written?
Is your structure correct?
Do you need more information?
Controlling the quality of the articles is increasingly important for Google; whoever does not comply with these parameters will end up inevitably penalized by the great search engine.
Add Images And Videos
Make your blog more attractive by complementing your posts with videos and images. Better if they are homegrown. Although we know that this is not always possible, it is advisable. Photos are the first thing users see; if they get bored, they will leave without giving more opportunity to the text. Save time by adding attractive images that attract attention and invite you to read the entire post. Try to optimize the name of the photos you use and always add the ALT meta tag so that Google can "read" it. 
On the other hand, home videos can be a huge source of visitors if they follow several rules:
Be your own and original.
It is better if they are short (no more than 3 or 4 minutes) and the information is direct, concise and clear. If you go around the bush, you will lose an audience.
Be entertaining. A monotonous and rhythmless video will bore you, even yourself.
Never make a video just because. Do it only if you are going to contribute something worth seeing. YouTube has become a source of visits and a succulent market for big brands.
Write Frequently
Being constant will help you a lot to increase visits. The more useful information on your blog, the more content the user can browse, and the longer they will stay. In addition, you will increase the chances that this user will return since they will find new and current information to see. If he comes back and is the same as last time, he will lose interest in you.
Surprise him, pamper him and keep him informed of the latest news in your sector. And Google will love your blog if you keep it alive, but yes! Do not write to write! Talking just for talking doesn't add any value. If you write frequently, it must be worthwhile content. We return to point 2.
Comment On Blogs, Forums, Communities…
Get Social! Look for blogs in your same sector, comment, be seen, give your opinion, and don't be shy. In this way, you will make yourself known, and other users who move through the same environments will be able to find your blog as well.
But keep in mind that promoting your blog discreetly is potentially heavy. Do not spam because you will get just the opposite of what you want: to be hated and banned. Give your opinion freely and be polite. Even criticism can create a bond of friendship as long as it is done respectfully and constructively.
Use Social Networks
Choosing social networks for your company depends a lot on your target audience. Think carefully about your target before launching yourself and writing without further ado. Read this article to learn how to define your target audience better.
You should automate a blog so that the entries you make in it are published directly: you will save a lot of time. Each social network has its pros and cons, and the strategies used in each are different, so take a look at your competition and see what the professionals in the sector are doing before getting started. Use your eyes and ears long before your mouth: Learning from the masters will lead you on the right path, little grasshopper.
Improve The SEO Of Your Blog
If you want Google to see you and increase your online reputation, use simple SEO techniques such as the ones shown below to improve your visibility in the eyes of search engines:
Always friendly URLs

Include the keyword in the title naturally, go only a little long and always use hyphens (-). Never underscore (_)!

Optimize your Title and Description meta tags. We do not advise making a meta title of more than 70 characters or a meta description greater than 156.

Make internal links between your blog entries, but do not abuse them and do it whenever it is relevant, do not force it.

Monitor visits to your blog through Google Analytics and crawl errors, among many other information, through Google Webmaster Tools.
These are just small brushstrokes, but SEO techniques are very broad, and there is a lot to do about it if you want your blog to reach more people.
Launch Email Marketing Campaigns
Make it easy for users who visit your blog and create access to subscribe to your newsletters. It is a very simple way to get recurring traffic to your blog. Email marketing is a great user loyalty tool that allows us to communicate with him firsthand. The keys to success lie in the following:
Take great care of the subject of the email.

Measure the frequency of sending.

It draws the user's attention from the first moment.

Be direct and specific about the message you want to convey.

Be legal: Allow the user to cancel their subscription without complications. If someone doesn't want to follow you, don't force them.
All these eight tips to increase traffic to your personal or business blog will be useful. With work and perseverance, everything is achieved.