How to Create a Content Marketing Plan and Stick to it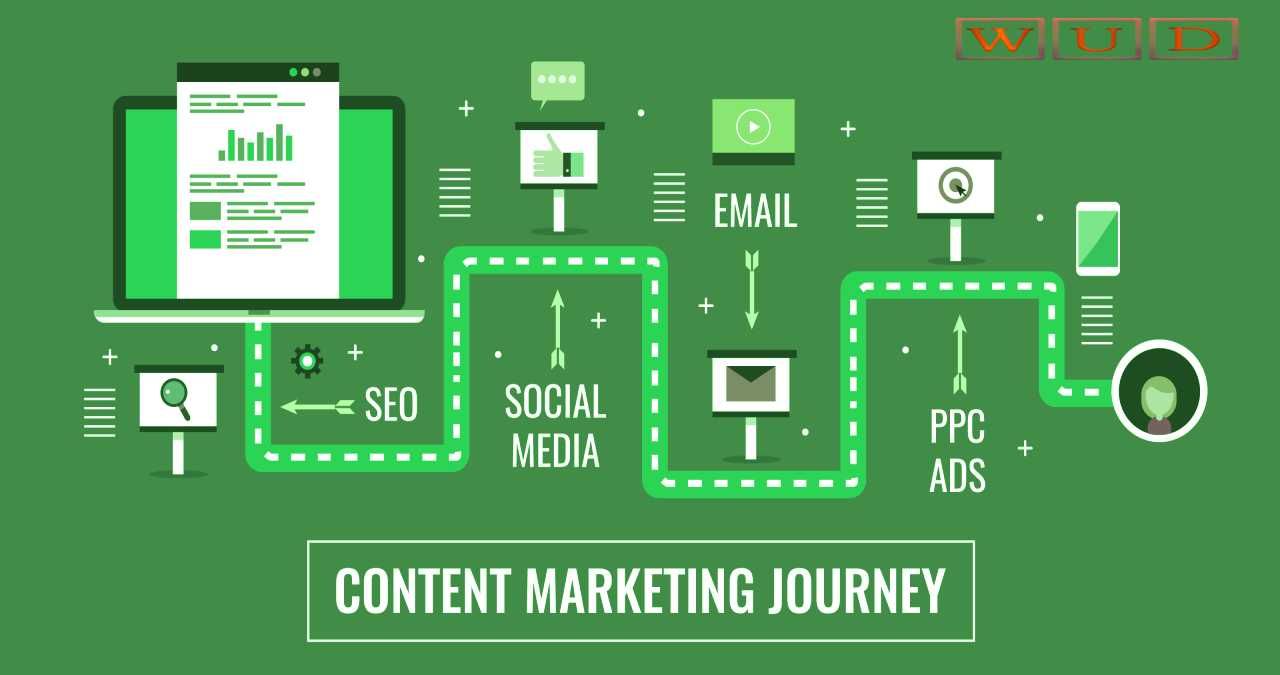 Content marketing is a concept that has increasingly worked its way into the priorities of every savvy marketer during the last ten years. The phrase "content is king," frequently expressed today, was contained in a book in 1974 and popularized by media executive Sumner Redstone.
Content marketing is the creation and sharing of material online that stimulates interest in a company's products or services. To be effective, the content (including insights, information, and even entertainment) must be relevant, valuable, and delivered consistently, so that people will want and seek out the information, rather than avoid it.
Every brand/every business needs content marketing. Here is why:
It builds trust and helps to establish a positive brand reputation.
It directly leads to improved website conversions. According to ABG Essentials, content marketing delivers conversion rates that are about six times higher than other digital marketing methods.
Optimized content significantly helps SEO efforts.
Great content cost-effectively brings in new leads. (And leads and customers want great content.)
Well-developed content adds authority and showcases subject matter expertise.
It helps build relationships with customers.
Content marketing can effectively set a company apart from its competitors.
Content marketing is valuable during each step of the marketing funnel.
Content is involved in nearly every digital marketing element.
What is a Content Marketing Strategy?
A strategy is the formulation of a specific plan or a roadmap to accomplish identified business goals. A content marketing strategy defines the role of content marketing and the means that valuable content will be created and distributed to a specific target audience so that the audience will be attracted and retained.
The content marketing strategy is intended to achieve:
A growing number of leads or potential customers.
An increasing number of customers who have more loyalty.
An increasing sales volume.
It is important to note that when a documented content marketing strategy is in-place:
Content marketers will have more focus and confidence in their work.
It will be easier to get buy-in from all stakeholders.
Measurement activity will be simplified and solidified.
How Do I Develop a Strategy?
Any business can make an impact online here or there, but a disciplined and formalized plan will guide better decision-making and more definitive long-term impacts that drive the business forward. Follow these steps to create a strategy that will guide effective content marketing:
Set a mission, establish goals, and establish key performance indicators (KPIs) that will guide all actions and align the marketing team.
Thoughtfully define what makes your business unique; the "unique selling proposition" that has been talked about for ages.
Identify what specific problems your business will solve for customers, or what needs or challenges you can excel at addressing.
Study your competition to see what audience(s) they are addressing, how they are positioned, how (and how well) they satisfy audience needs, how they approach content, what subjects their content covers, and where any "gaps" in performance exist.
Define your target audience—who will be reading and reacting to the content? Create a "persona" that identifies your target precisely.
Map the buyer's journey from awareness to trust, to consideration, to purchasing decisions, and on to retention.
Conduct an SEO analysis. Know the keywords that will lead to strong brand awareness and attraction.
Brainstorm content ideas. Several tools are available to assist in this process:
Hubspot's Website Grader
IMPACT's content idea generator, blog about
The Feedly RSS feed
BuzzSumo
CoSchedule's Blog Post Headline Analyzer
Develop a content distribution strategy. That will include what content formats to use and what channels to publish on:
Blog posts. These are regular written pieces; valuable information that lives on a website (on-site blogs), or in other places (off-site blogs). They should be written to encourage sharing.
These are longer formatted tools that potential customers can download after submitting a lead form with their contact information.
Case Studies. These are used to tell stories about customers who succeeded in solving their problems or challenges in working with your business.
These "paint a picture" or organize data in a visually compelling way.
Videos are a highly engaging and shareable medium. They are a highly preferred form of content and are very attention-grabbing.
Podcasts are a way to reach deeper into an audience with more information than a blog or an ebook.
Social media. Social media is a natural distribution extension for content posted on a business' website. Posts can go to Facebook, Instagram, Twitter, LinkedIn, Pinterest, Snapchat, and YouTube, for example.
After a range of solid content ideas is developed, decisions can be made about what to publish and when. A content calendar is an effective way to manage the amount and rate of publishing to ensure a consistent flow and quality of the content. The idea here is that random actions don't produce regular results.
How Do I Know if it is Working?
The keyword here is "measurement." As author Grace Hopper said, "One accurate measurement is worth a thousand expert opinions." However, it is not about proving a point, it is about guiding effective actions, making efficient budgeting decisions, and, most important, driving results. At the end of the day, measurement is good management.
Tracking/measuring performance means measuring business traffic across business channels. Capture social traffic, organic search traffic, direct traffic, email traffic, referral traffic, and paid traffic.
Tracking is accomplished thusly:
Use Google analytics to track acquisition, behavior, and conversion metrics for each channel.
Tag email links to get email traffic data.
Track offline behaviors and their impact on online traffic.
Track the management metrics that match key business objectives.
Need Help Creating a Successful Content Marketing Strategy?
Effective content marketing is a result of a good strategy, effective and consistent execution, and measurement.
When it's time to deliver great content strategy and digital marketing, it's time to contact BIZIQ, experts in local SEO for small businesses. BizIQ's  Content marketing, local SEO, and website packages offer the most affordable, transparent solutions for your business's localized online marketing in the industry. We can help you gain more traffic and leads and increase your sales.