Are Online Pay Stubs Secure?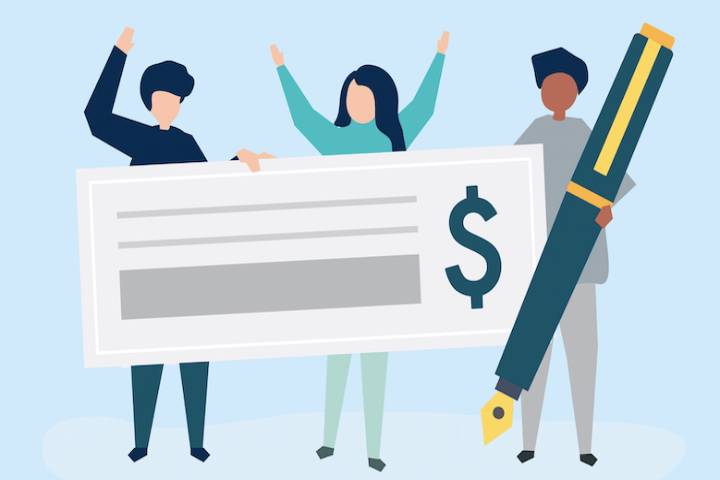 Generating pay stubs online can be a great way to help save time and energy within your business. This is especially useful for small and medium-sized companies who may be struggling to manage their to-do lists, but it can be used elsewhere too.
Being able to generate and automate pay stubs online is a way to ensure your records are up to date without the additional workload that it usually requires. If you are looking to save time and energy within your business, an online pay stub portal may be the way to go.
As pay stubs are vital documents, you must get them right. Pay stubs contain a lot of personal information, which means you need to ensure you are using a safe, secure portal for this kind of accounting document.
Why Are Pay Stubs Important?
Pay stubs are a kind of document that is given to employees along with their salary. Pay stubs can be given weekly or monthly, based on the salary schedule of the business, and they can be provided online or as a physical document.
The accounting department will organize the pay stubs, and employees will be given a copy for their own records. HR will also have a copy of the same pay stub for the records of the business.
This document not only shows how many hours an employee has worked and therefore how much they have earned during this pay period but also shows any deductions which come from this amount, such as tax or insurance payments.
It is clear to see why pay stubs are important for both workers and employers, which is why you need to ensure you are on top of the records.
Online Pay Stubs Save Time
You can generate pay stubs online to save time and energy within your business. This is useful for small and medium businesses that do not have the additional manpower or budget required to manage this kind of documentation.
Pay stubs need to be up to date for both the hours worked by an employee as well as the current tax regulations for your area. 
With an online pay stub portal, this can be done automatically, and you can ensure that all employees get their pay stubs on time, whether they opt for online or physical copies.
However, you must choose a secure online portal to prevent any issues. Some portals may not be secure, which means they will generate fake pay stubs, which cannot be used in records and will not provide the right information for the business or employee.
Pay stubs can be used in all forms of records, from tax payments to being used as a reference for new employees. This is why they need to be accurate and done through a secure online portal to ensure they will be useful.
There are many options when it comes to online pay stub generators, but not all companies operate to the same standards. For the safety of your employees and your business operations, make sure you consider a reputable name in pay stubs if you are wanting to move this process online.
Why Use Online Pay Stub Portals?
When running your own business or managing the accounting for a small organization, there is a lot of work to do.
Sometimes it can be hard to get everything done on time and to the quality that is required by the company. When you have a full to-do list, pay stubs can be left behind and will become a large stressor for your accounting or HR team, which is why using an online portal can be very useful.
With an online portal, the process can be completed within minutes. Using company details and salary information, you can set up your own pay stub portal and provide accurate payroll details to your employees.
This process can be automated to ensure pay stubs are curated on time, every month or week, based on the needs of the business.
With this large task covered, you will have more time to work on other aspects of the business. This is incredibly valuable for smaller businesses who have a lot to do on their own, and now their efforts can be better used elsewhere.
Instead of worrying about pay stubs and chasing details from the accounting department, you can now use this time to reach your long-term goals. Whether this free time goes into reaching new clients, improving your services, or increasing brand awareness, there are many other tasks that you can tackle now that pay stubs are being managed elsewhere.
Get Started Within Minutes
It may seem like a huge task to prepare pay stubs and to make sure these documents are always up to date, but it is possible to generate it all online securely.
Within minutes, you can set up your pay stub portal online and ensure that all of the relevant information will be handed to your employees along with their salaries.
You can register in minutes using the company name and salary information, allowing you to prioritize other things that need to get done within the company.
Pay stubs are vital documents that can be used in a range of circumstances, from registering tax payments as a reference for new employees and as proof of income. These are essential documents that need to be handled accurately and securely, which is why you may be considering outsourcing this task to an online portal.
The time you save can be better used elsewhere in the company, allowing you to reach your long-term goals at the deadline.
Managing pay stubs online through a secure portal can be an asset to your business and will help you get everything done on time. Hundreds of thousands of companies like yours are already using this online portal to save time and energy, so what are you waiting for?
Get registered today to free up time and provide a secure process to your employees.
Also Read: Social Marketing Automation Strategies That Convert The Most