Best Check Printing Software for 2022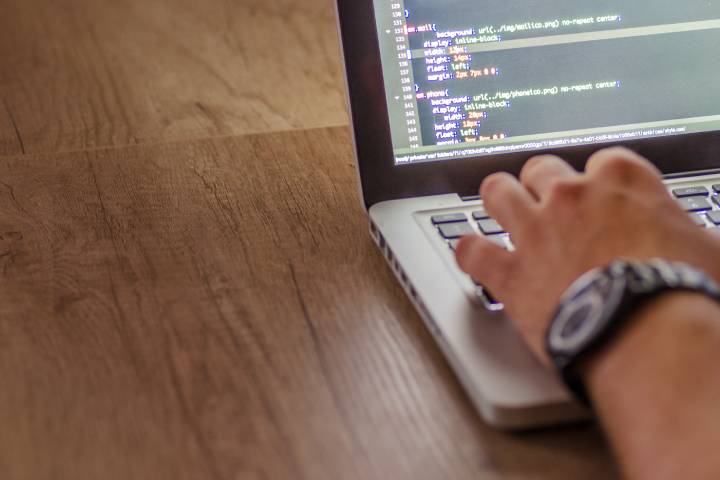 Checks offer businesses a convenient and straightforward way to pay without the hassle of setting up an online transaction. For individuals, checks still provide an easy payment method when short of cash or when credit cards aren't an option. Even in 2022, checks are still relevant in a variety of situations, which means check printing software and service providers are also important. However, it can be tricky to find the best check printing software company for your business. In this article, we'll compare some of the options you have when it comes to creating, printing, and sending professional and personal checks.
What is Check Printing Software?
Check printing software allows users to design the appearance and layout of their checks, make payments to vendors and individuals, and ship physical checks right to their door. For business uses, you can usually set up multiple users so that everyone who's qualified to make payments can do so without the hassle of worrying about login information and permissions.
To get started, you'll need to link a bank account to your printing software. Then, you'll be able to upload company logos and designs or choose one of your own if you're printing checks for personal use. The best business check printing software options also offer reporting features, so you'll have an easy-to-digest picture of how much you're spending with your checks. In some cases, you can also order individual check prints sent through the mail for a small additional fee.
No matter which checks printing software product you're thinking about using, you should select the option that ships your checks as soon as possible through priority or first class mail. The more time the check spends in the mail, the more likely it is to be compromised and create a security threat for your account. In addition, it's often best to check in with the security protocols of the software's parent company to ensure there won't be any concerns regarding the safety of your company or personal bank account, or private payment information. 
Three Great Software Options for Check Printing
Each of the following online check printing software products makes it easy to send, format, print, and mail checks from the comfort of your home or office. While other forms of payment are continuing to take over this space, check printing software is essential for more than just payroll and vendor payments.
Online Check Writer
Online Check Writer's software product is stable, reliable, and straightforward. It requires a relatively steep annual fee, typically upwards of a few hundred dollars a year. However, for businesses looking to scale upwards quickly, it offers a handful of software services and plans closer to five hundred dollars a year. For many businesses, this software is a worthwhile investment. It has been around for more than a decade and has the official financial backing of Bank of America. However, the price point and recurring payments for this software make it challenging to use for small businesses and individuals who are seeking a cheaper option.
Print Checks Pro
Print Checks Pro is one of the best inexpensive options for assembling and printing checks online. Unlike online check writer, it does not require a recurring payment or subscription to activate. However, because it is more of a budget product, it isn't necessarily the best option for businesses. The software works with standard inkjet printers and has a straightforward interface that makes it easy to send and print checks. Unlike other check printing software, this option includes a mobile app for iOs and Android.
Smart Payables
Smart Payables is a standout option for business-scale check printing software and mailing. The company offers a variety of services related to checks that can also support your business. This cloud-based software is easy to use and scales upwards as your business grows. User management and bank account linking are easy processes, and you'll be able to begin automating payments quickly. Branding and marketing services are also available through the software portal, which can save you or your business considerable time and money.
The financial reporting tools included with this software product make it a standout option for keeping track of the payments you or your business is making, the checks you're ordering, and the deposit status of all related transactions. You can track the checks you order quickly, bundle payments together, and send post or future-dated checks. Smart Payables offers a handful of tiers of service, so you can choose that option that best suits you and your business. In addition, it's significantly easier to reach out for customer support than with other one-time purchase software products.
The Problem With Printing Checks at Home
The quality of your business's check printing service dictates the security of your payments and financial information. While companies like Office Depot, Walmart, and Amazon offer check paper for your business or personal uses, it's rarely the more secure option, particularly in the event of a chemical wash or similar security issue. Checks should be printed with a fourdrinier watermark, thermochromic ink, microfibers, and a chemical wash detection box.
When you're printing checks at home, you usually won't have these security options to work with, which means payments in this form are considerably less secure than online payment methods, such as bank transfers, Paypal, or Google and Apple Pay. For more information on the safest ways to make a payment, you might want to check out this guide for online business transactions.
Conclusion- Best Check Printing Software for 2022
Check printing software is a valuable tool for many businesses and comes in handy for so much more than payroll. However, it can sometimes be tricky to choose the software option that best suits your needs. Consider pricing structure, availability of the software on mobile devices, and the security protocols of the company offering the software. The right software makes sending, formatting, and mailing checks an easy and straightforward process.
Also Read: Why Are Software Companies Embracing Inbound Marketing?