What Is Responsive Design (or Adaptive Web Design)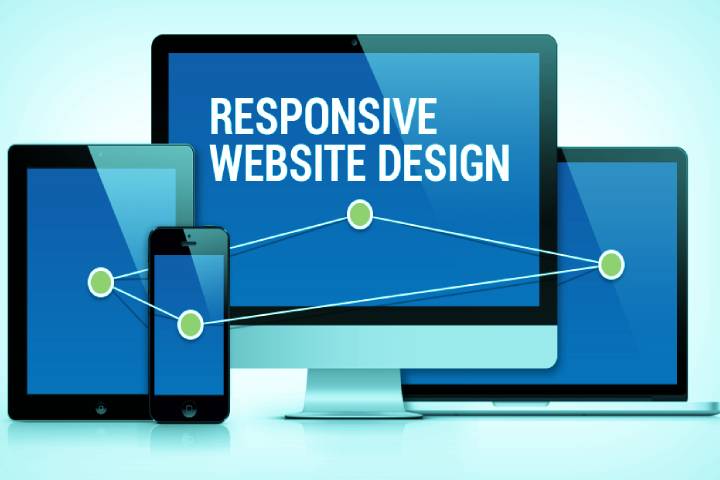 Have you ever accessed a web page with your smartphone that didn't load or display correctly? You probably closed it and looked for the same information on another page. So that this does not happen, you have to apply Responsive Design. If you don't know what it is, you can't miss this new article.
What Is Responsive Design
Adaptive Web Design or Responsive Design is a web design technique. Currently, Responsive Design is used to have a web page that adapts well to the measurements of the different screens of each type of device (smartphones, tablets, and computers)
When a website can adapt to the different sizes that exist, we speak of a multiplatform website. A series of CSS3 style sheets are needed using the "media query" attribute to convert an ordinary website into a multiplatform. Thanks to a multiplatform website, the user experience is more enjoyable and meets their needs. From smartphones, the websites where you had to expand to read something are becoming outdated.
Why Should Your Website Be "Responsive"
Next, we will explain to you why your website should be responsive through the main advantages of Responsive Design. The advantages are many and, at the same time, of great relevance if you have a website or plan to dedicate yourself to creating websites.
Better user experience. By applying Responsive Design, the user experience is improved. Therefore, the time spent on the web will improve, the bounce rate between pages will increase, and, in turn, your brand image will improve. Therefore, users will enjoy greater ease and practicality when browsing your website, so they will also have a better opinion of it.

End of duplicate content. When you use a mobile version to offer content adapted to users who access your website, duplicate content is created. Google penalizes duplicate content, so using a mobile version is very detrimental to your website's SEO. Thanks to an Adaptive Web Design, you avoid this problem since instead of duplicating the content of a page, the content itself is organized differently depending on the device with which the web is accessed.

Web cost reduction. Applying responsive Design, a website's development and maintenance costs are reduced since the same template is used for the different devices or platforms. Therefore, a single change takes effect in all versions.

Increase in virality. Recently, a study has been carried out on access to social networks. This study certifies that 70% of these accesses are made through mobile devices. From this, it can be deduced that if a user has entered our website with their smartphone, they most likely have social apps like Facebook, Instagram, Twitter. Open, so if they want to share something, it will be much faster and more natural.
Responsive Design
Now you know what Responsive Design is and the importance of applying it to web pages. If you plan to create a web page or dedicate yourself to developing web pages, surely you will not hesitate to apply an Adaptive Web Design to get the most out of it.
Suppose you think that you lack the knowledge to develop web pages applying Responsive Design, or you would like to learn how to develop websites with Adaptive Web Design. In that case, we offer several courses and degrees focused on this and that do not require previous programming knowledge. One of them is the Coding Academy, a programming course that offers intensive training in computer programming. With this course, you can become a Web & Mobile Developer, Full Stack web programmer.
In turn, we offer a Degree + Master in Computer Science, a 5-year program in which, from scratch, you will be taught in a theoretical but above all practical way, everything about computer science. At the end of the course, you will obtain the official title recognized by the EU, which will prove that you are an Information Technology Expert. With it, you will be able to opt for professional opportunities such as Developer, Full Stack Developer, Computer Engineer, Technical Director, Project Manager, CEO Owner.