What Are Automated Repricing Tools for Amazon Sellers?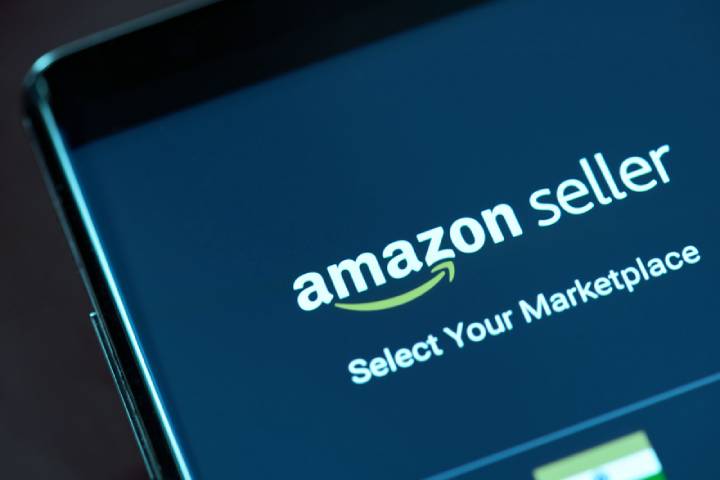 Marketing and moving products through Amazon can be a challenging process, whether you're reselling or working directly for an eCommerce company. Turning a profit through this platform can take several weeks or even months if you aren't continually modifying pricing and tracking your profit analytics. An automated Amazon repricing tool is often a necessity for optimizing your product listings and keeping track of your competitors. Amazon is a competitive landscape for sellers, no matter the industry or types of items you're working with to turn a profit. There are plenty of software options for Amazon sellers that can help optimize the profitability of your efforts and ensure you stay ahead of the competition.
If you're just starting out with Amazon as a seller, there's plenty to learn. You'll first need to sign up for an Amazon seller account and research search keywords relevant to the products you intend to offer. Once you've created listing photos and descriptions, you'll be ready to begin working with third-party seller tools and software. For many businesses and resellers, these tools are essential to turning a profit on Amazon.
Pricing on Amazon
Continually managing the prices of your products is an important tactic for staying afloat on Amazon. When customers come to Amazon, they're looking for prices well below the normal retail value. Unfortunately, it isn't always sustainable to keep prices this low. Certain customers are often willing to convert for less of a discount than others, but the end goal is to close each customer. Managing the pricing of your products manually makes marketing and moving items on Amazon tricky, so many sellers opt to work with repricing software instead.
How an Automated Repricer Works
Repricing tools for Amazon sellers can help you manage your product listings in a significantly more efficient and competitive manner. Automated repricing begins with measuring the current price points for every individual item. You'll see exactly how much the item is selling for now, the times of day when it's selling for a higher profit and the demographics of converting customers. All of these analytics are important for creating a customized pricing strategy.
After analyzing the current market on Amazon for the products you're selling, you'll need to set a minimum and maximum price through the repricing tool. These price points ensure you'll never deviate outside of this range or sell below a profitable amount. Next, you'll need to input the major competitors you'd like to track. As the price of the competitor items changes, your repricing tool will adjust your prices to keep your listing as competitive as possible. You can always continue to adjust your strategy and change price points as your inventory changes or when there's an upcoming sale holiday like Memorial Day or Black Friday.
Why Repricing Software is Essential for Sellers
When you're selling products through Amazon, you'll need to pay attention to more than just the pricing and competitor market. Managing customer interactions, seller feedback, and inventory is also a critical part of working with Amazon. Repricing allows you to focus on these other tasks related to moving products online while ensuring that you're maintaining a healthy profit with variable price points.
Other Tools for Amazon Sellers
Repricing tools aren't the only software product you'll want to keep in your toolkit when selling through Amazon. Many repricing programs come bundled with other tools that can optimize everything from your marketing efforts to your seller profile and reputation.
Cost and Profit Analytics
In-depth data and analytics can be a real difference-maker for any seller and mean the difference between profit and loss. Software that reports the successes and failures of your selling efforts helps you identify where you need to make improvements and what products are the most profitable. A cost and profit analytics tool for Amazon sellers essentially helps you make informed decisions and learn from your mistakes. Linking this data with a repricing tool can also improve your end results. 
Restocking and Purchase Orders
Inventory management is an important part of optimizing your profits on Amazon. Ideally, you'll have just enough in stock to simultaneously keep up with demand and avoid the risks of purchasing too much inventory in advance of the sale. Because prices change rapidly on Amazon, purchasing stock as close as possible to actual sales is usually the best tactic. However, if sales increase rapidly and you don't have enough of a particular product in stock, you might see a drop in the reputation of your seller profile. Automated restocking tools synced with your current inventory and sales data help you keep on top of inventory and quickly respond to changes within the marketplace.
Feedback and Customer Support
The reputation and quality of your product reviews go a long way in making reselling through Amazon a profitable business venture. Respond to reviews as quickly as possible and provide avenues for contact if any of your customers are not satisfied with their purchase. If you're working with the Amazon FBA program, you may not have to worry about these tools. Everything from review responses to follow-up emails is easy to automate and can free up a considerable portion of your time. 
Competitor Analysis
Tracking competitor profits and performance supports your analytics and data analysis process. It's easy to get caught up in what your competitors are doing and spend too much time manually looking through their profiles. A competitor analysis tool for Amazon sellers alerts you when an important change occurs while allowing you to focus on other elements of your sales efforts.
Conclusion- What Are Automated Repricing Tools for Amazon Sellers
Software tools that automate product pricing and inventory management are essentials for staying competitive on Amazon. Working in this landscape is undeniably challenging, which means developing a tried and true process is critical. The best Amazon seller tools will maximize your profits and give you the resources you need to succeed.
Also Read: Business Intelligence – How Does Automation Help Data Analysis