Big Data And Cloud Computing The Future For Companies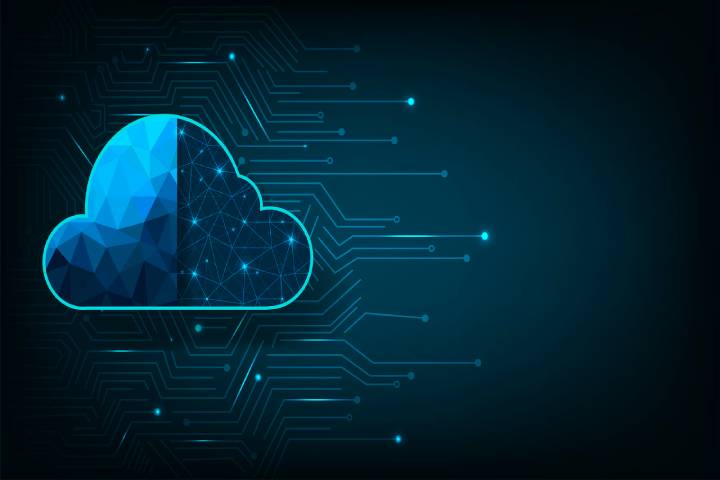 Big Data and Cloud Computing go hand in hand to democratize access to business intelligence. Since the Internet was created, we all have more information at our fingertips than we have ever had before in all of history. And on the other hand, more and more robust cloud storage is required.
Relationship Between Big Data And Cloud Computing
Big Data guarantees excellent possibilities for companies in the digital age. But to exploit the data correctly, it is necessary to work with certain technologies that help in its massive use. This is the case with Cloud Computing.
Big Data and Cloud Computing are two incomplete techniques to adapt to new technological changes and meet customer needs. It is essential to highlight that these methodologies are not exclusive to large companies. Regardless of its size, any business can use them to increase its profitability.
The data collected by companies must be stored, shared, and organized logically and coherently. To do this, these data need a technical infrastructure and specialists in the sector who apply their knowledge to extract their true potential and, therefore, facilitate decision-making.
This is where the cloud comes into play, also known as Cloud Computing, that invisible space in which we store all the information related to Big Data. The specific processes, applications, and software are launched to access the data and work with them.
Currently, there are three categories of cloud computing. Depending on the needs of the business, one or the other can be chosen, although all of them allow them to work in harmony in Big Data environments.
Infrastructure as a Service (IaaS):

Offers an Information Technology (IT) infrastructure on the network. It is related to computing that does not require a server.

Software as a Service (SaaS):

The infrastructure and information are stored on servers of an external server, and the client can access them comfortably through specific software.

Platform as a Service (PaaS):

It's between SaaS and IaaS. It is characterized by offering tools that are used to design, create and implement applications on the web with the guarantee of not having to use technical infrastructures.
Taking all this into account, it is easy to discover the common point between both techniques. Cloud Computing will offer us the infrastructure in the cloud and the necessary space to store all the information generated by Big Data.
Cloud Computing: Scalability for BIG DATA
If Cloud Computing is characterized by something, it is its scalability. An element that allows large volumes of data to be processed, thus helping to avoid 100% saturation of a storage system when working with big data.
Due to its quality of variety, Big Data requires large doses of scalability, and Cloud Computing is the best ally in this regard. Its processing management, cost control, and security makes this system the best combination for working with large amounts of data.
In addition, Cloud Computing allows working with data in real-time by dividing the blocks into servers. The aspect that reduces the latency time considerably.
What Benefits Combine Big Data And Cloud Computing In Your Business
The main benefits that we will obtain in our organization by combining these tools are the following:
Lower costs: Services to store large amounts of data are costly, preventing SMEs from including the Big Data methodology in their strategy. By keeping this data in a Cloud Computing service, you will pay only for the space used, representing a final saving.
Concurrency: Cloud Computing infrastructures allow multiple users to access Big Data at the same time.
Agility: Cloud Computing services facilitate the work of large amounts of data, as is the case of Big Data since it does not require large configurations for its operation.
Data security: One of Big Data's main problems is its vulnerability to computer attacks. By storing this information in a cloud environment, we will increase the protection of the stored information.
Improve decision-making: if Big Data already helps us improve decision-making, having the data stored and structured in a cloud environment will make it easier for us to analyze this information and improve decision-making instantly.