Business 4.0 How To Turn Your Company Into A Smart Business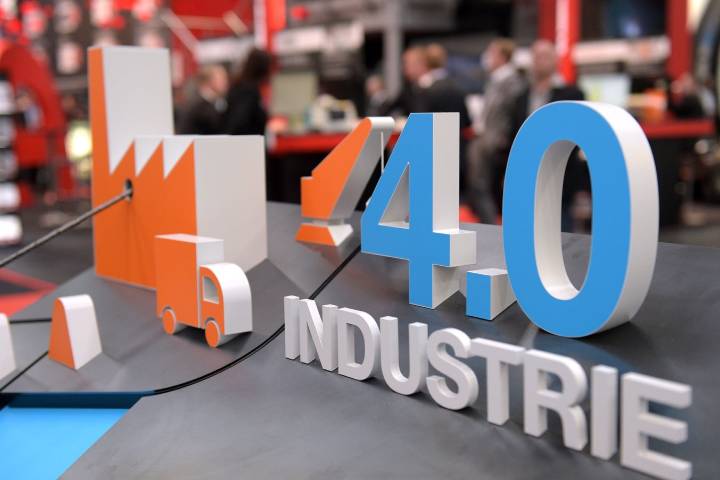 The term company 4.0, also known as the Fourth Industrial Revolution, refers to the application of different innovative strategies within an organization. It is a digital transformation that has forced companies to accelerate their modernization, with the implementation of profound changes in terms of organization and technology. Some of the most attractive effects of turning your business into a 4.0 company are that it allows a significant reduction in costs and an increase in production capacity, which makes it possible to increase business profits
What Are The Main Benefits Of Company 4.0
It favors increased productivity.

Generates more flexible and efficient means of production.

It allows better management of the company's resources. 

Reduces human and machinery errors.

Shorten production times.

Reduces the environmental impact generated by production processes.

Reduce costs and increase profit thanks to the optimization of resources.

It allows a real-time connection of all areas of the business, from manufacturing to after-sales.

Facilitates the prediction of consumer habits.

It favors the ability to adapt to market demand.

It allows the use of information for analysis from multiple channels.
What Challenges Does An Organization Face To Transform Into A Company 4.0?
Redirecting an organization towards company 4.0 is a path full of opportunities . However, there are also challenges and risks to be prepared for. How you meet these challenges will determine the success of the company. The most relevant challenges associated with Industry 4.0 are the following:
Disruptive Thinking
If an organization does not have human capital willing to do things differently, to work in a constant digital transformation process or to develop a disruptive vision of the future, there is little that can be done to move to company 4.0. Human resources have to be fully involved in the transformation and believe that its implementation is the best for the company. Having committed people is something that will pave the way to achieve an optimal 4.0 company.
Connectivity
The connection between different systems, data, production plants, workstations, etc. is essential for the proper functioning of the organization. To this day, there are still many companies that do not trust connectivity beyond their physical spaces. However, cloud computing , telecommuting, 5G and globalization are forcing companies to adapt.
Cybersecurity
Security is one of the biggest concerns of managers of companies. The more digitized the world is, the greater the security risks organizations face. However, there are more and more innovative systems capable of protecting us from cyber threats.
Automation
The fear of losing human control with the implementation of automation in 4.0 companies is one of the most common. But nothing is further from reality, automation allows more efficient control of all processes in the organization and significantly reduces the risk of making mistakes.
Digital Technologies Used In Companies 4.0
Technologies are constantly changing and evolving. Due to this, a company that wants to become a 4.0 company must understand that this transformation process is dynamic. These are some of the technologies that you will find in companies adapted to the Fourth Industrial Revolution:
IoT

Big data

Artificial intelligence

Advanced robotics

3d print

Smart devices

Platforms and applications managed by intelligent algorithms

Digital channels

Augmented reality

Enterprise Resource Management Software (ERP)
What Areas OR Sectors Are Transforming Industry 4.0
This change to smart companies is more noticeable in some sectors or in certain areas of the different companies that are transforming their businesses into productive phenomena. Some of these areas and sectors are the following:
The Health Sector: The application of innovative concepts has become the axis of many 4.0 companies in the Health sector. Without a doubt, this is one of those that are taking advantage of the digital transformation at all corporate levels. Hospitals, consultations, residences, or pharmaceuticals are just some examples of companies that are knowing how to take advantage of changes and new technologies.
The Construction Sector: Digitization has positively and considerably affected this sector since it has allowed it to control and manage the progress of the works and thus achieve optimization of resources. In addition, it facilitates the application of standards and techniques to conserve the environment and optimizes development times on construction sites. In short, the application of technology and digitization has made it possible to transform traditional companies into highly efficient 4.0 industries in the construction sector.
The Automotive Sector: Companies like SEAT or Ford have become a benchmark in company 4.0. Its success is due to the application of resources such as artificial intelligence, robotics, augmented reality, or big data to function more productively and efficiently.
The Distribution Area: The distribution channel has always been a weak point in many companies but, with the application of 4.0 business strategies, the logistics area has achieved high performance that has allowed it to simplify and minimize delivery times. In a 4.0 company, distribution is able to anticipate demand fluctuations and help improve overall supply chain visibility.
The Business Intelligence Area: On the path of transformation towards 4.0 companies, many organizations are integrating areas such as Business Intelligence to become smart businesses, capable of making decisions and acting based on data and resources quickly. 
The Human Resources Area: People are the true engine of change within organizations. That is why the Human Resources area in the 4.0 company has to become the focus of digital transformation. It must be the center for the care of talent and the management of human capital.