Buying Your Dream Car And Saving Taxes: How To Do It Right?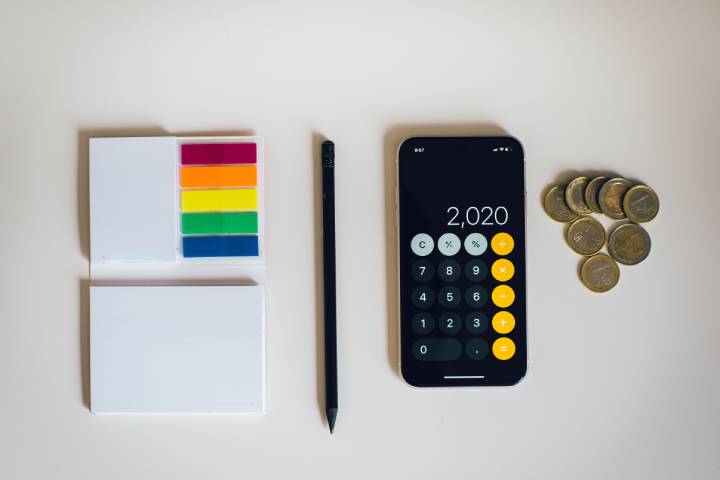 Does the car of your dreams seem too far away? See how to create a budget, start saving money, and more tips to buy the car of your dreams. Do you dream about navigating that challenging bend or cruising along a long, deserted road at high speeds? Some choose a Lamborghini Murcielago or a sleek black Porsche GT. Some people require a new Swift Dzire for daily transportation or a Mahindra Thar for off-road excursions.
No matter what kind of car you choose, the first obstacle is having enough money saved up to complete the purchase. You may buy the vehicle of your dreams if you prepare beforehand. Let's examine how to begin putting money aside for your ideal vehicle.
How Should You Save Money For Your Dream Car?
Here are some of the essentials for saving money if you want to buy the car of your dreams:
Creating A Budget For Your Car
You may indeed have done some research on the cost of your favourite car by this point. The creation of a financial plan is now necessary. Consider first how much you earn each month as well as what you are willing to set aside for your ideal car. Remember to save money for the insurance of your vehicle, gas and upkeep. Even if you don't yet own a car, it's a smart idea to routinely budget money for one. Create a budget and then project all of these costs.
Investing may be a better choice than saving if you intend to purchase a car over the next three to five years. Via a guaranteed savings and investment plan, you can accomplish this objective. Your go-to choice for good returns may also be a ULIP scheme. You can earn better returns and get closer to your financial objective faster by investing in ULIPs. They are hybrid insurance products that can help you accumulate wealth and also provide life cover for your family's financial security. Now, let's find out how to invest in ULIPs.
How ULIP Investments Can Help
ULIPs allow you to invest in a diverse pool of market linked instruments, like equity funds, debt funds, liquid funds or hybrid funds. You can choose among these as per your risk appetite. For example, say you invest in equity funds. You may easily buy your dream car in 5 years with a monthly investment of Rs 6,000 compounded at a low 10.5% (these are all approximate figures). The ULIP returns are as follows, which you can configure to allow withdrawals from them at predetermined intervals:
6,000 rupees each month grows to Rs. 4.7 lakh after five years of compounding.
The total after 10 years of compounding is Rs 13 lakh.
The total after 15 years of compounding is Rs 26.5 lakh.
After "20 years of compounding", this becomes Rs 50 lakhs.
Hence, you can see that you can grow your wealth sizeably over the next few years to buy your dream car while gaining life insurance coverage simultaneously. This ensures financial security for your family in the future as well.
Here Are Some Of The Benefits Of Investing In ULIPs
Let's first understand the ULIP meaning. ULIPs perform more effectively when they are utilized as goal-oriented investments. Here are a few benefits of purchasing ULIPs:
A ULIP can be challenging to leave without paying penalties. Although it could seem like a drawback, this is a huge advantage. The requirement to invest in ULIPs makes sure you don't take your focus off the main objective.
A death benefit or sum assured is offered by ULIPs because they are insurance products. When comparing ULIPs with some other investment plans, this is a critical factor to consider.
You can get tax deductions up to Rs. 1,50,000 under Section 80C on your premium payments.
You can choose the funds to invest in while periodically changing them as per your changing needs and market movements.
Some Other Things To Remember While Saving Money For Your Dream Car
Spend As Less As Possible:
To be more precise, cut back on unnecessary spending to save more money for the car you want to buy. Consider whether you're spending on a luxury or a need before making any purchases. You could be able to postpone purchasing it if there is no need for it immediately. Comparing prices might be beneficial as well, just like you would when grocery shopping. You can save a few additional rupees if you pay close attention to pricing.
Try to invest in any pay raises or bonuses you get rather than spending the same on unnecessary items. You may be able to meet your financial objectives earlier thanks to these surplus investments.
There is no doubt that a ULIP scheme is undoubtedly a more goal-oriented investment that also gives you accompanying life coverage and tax benefits. It will help you build a future corpus to purchase your dream vehicle in a few years. You should plan your investments carefully while sticking to your goals and maintaining financial discipline above everything else to achieve your goals.
Also Read: Ideas On How AI Can Improve Healthcare