Tips To Boost Your Communication Through Social Networks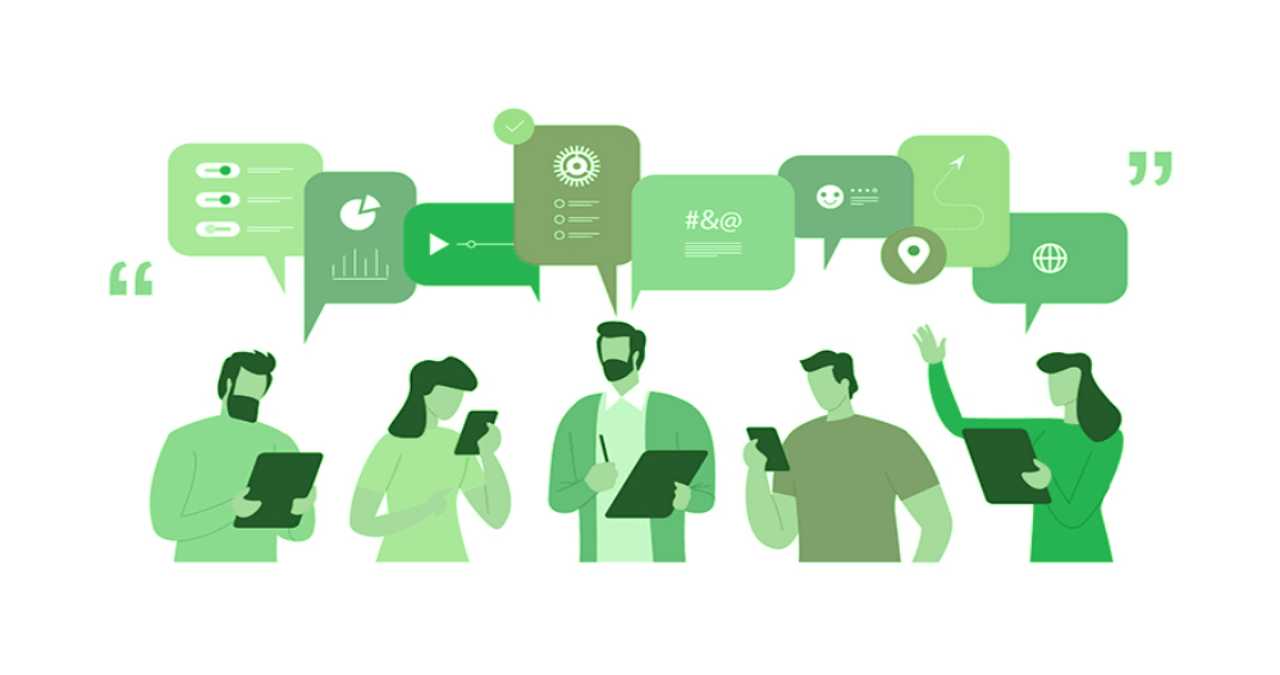 Even if the website remains the best tool to develop its activity and make itself known to its prospects, social networks allow it to offer other opportunities to companies.
The indispensable nature of social networks is all too often poorly considered by many companies. They, therefore, struggle to get started. Whatever the platform, networks are always a good way to exchange, share, show your expertise in your field of activity, and get closer to your prospects and customers.
In recent years, social networks have evolved considerably, making it easier to adapt to the communication of VSEs and SMEs, with the appearance of Social Commerce in particular.
As we know that gaining visibility on social networks is not an easy task, we decided to give you a boost by sharing our best tips for you to put the best chance on your side to convince your prospects with social media.
Think about your target
Many networks have appeared on the web over the years: Facebook, Twitter, YouTube, Pinterest, LinkedIn, Instagram … These are all opportunities for you to get closer to your prospects and customers.
If you are lost in the multitude of platforms that are available to you and you tell yourself that you will never have time to manage communication on each of these platforms, do not worry: they are not all essential.
The goal? Find the platform (s) on which you are most likely to reach your potential customers. To do this, the first thing to do is to determine who your potential customers are. Indeed, it is by knowing your target that you will be able to choose the most suitable broadcasting channel for your audience. Also, knowing who you are talking to will allow you to determine the tone that is best to use and what types of content are to be preferred.
Be organized and regular
The key to staying consistent and not getting lost in all your ideas is to create an editorial calendar beforehand. What is that? As the name suggests, it is a calendar in which you will inform all your future publications, their type, their content, the network on which they will be posted, etc.
Remember to find the right frequency of publication and keep it. Be careful, the pace will be different depending on the media you choose to communicate.
Post worked content
Whether it is to convince new prospects or to retain your customers, your content must be carefully considered. This will reflect the quality of your work and your business. Like your website, this online presence is your showcase and is decisive for your image.
Good content is defined according to your target. Speak to them the right way. The tone you should use depends on your business and your customers.
Remember to watch what the competition is doing to find relevant elements to share. Be careful, getting inspired and copying is two different things. Stay unique and original or it will harm you.
Don't underestimate the visuals
The content is not just the texts. Your publications should be varied. Consider adding visuals, such as images or videos. You don't have to be a professional videographer or photographer to succeed in making engaging visual content. Thanks to the tools you can find at your disposal today, like Canva, it is easy to create content, even if you have very little knowledge. You are free to call on someone to produce visuals for your social networks.
Adapt your publications according to the network
Once you have thought about your content, you will need to distribute it according to the standards of each social network. Each platform has its codes and the same publication will not work the same way depending on its destination. Users have different expectations depending on social media.
Whether in terms of the length of the text or the format of the visuals, remember to find out before posting head down.