Composable Infrastructure – A New Class Of Modern IT Architecture!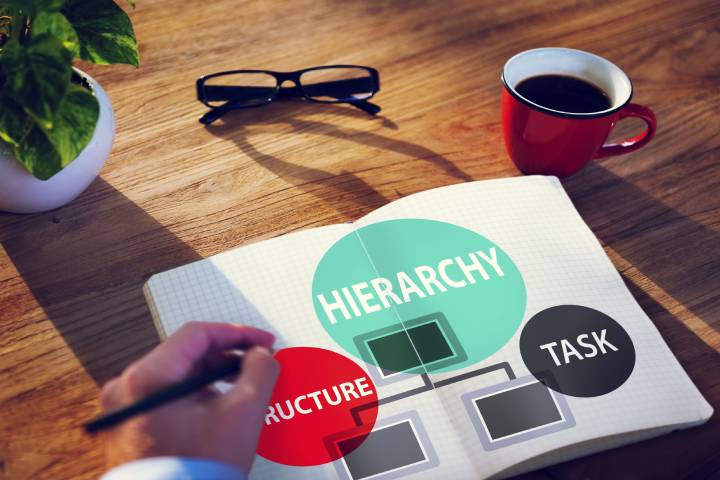 Today's IT infrastructure solutions must be highly agile and flexible to respond quickly to innovative business opportunities. The "composable infrastructure" should enable precisely that. In the following blog post, we will reveal what is behind this new IT architecture approach and why it is worth thinking about using it.
The dynamics of digitization have accelerated more and more in recent months and increased the competitive pressure on domestic companies – especially medium-sized companies.
To continue to be successful in the market, companies should act more dynamically and agilely than ever before. You must constantly improve to keep up with rapid technological progress and continuously changing market conditions and business requirements. This also includes enhancing their business processes and upgrading and updating their IT infrastructure and core applications.
Because of this, the trend is logically moving away from conventional IT architectures with silo-like structures and complicated management tools towards convergent, hyper-convergent and composable IT infrastructures.
Composable Infrastructure: An Attempt At The Definition!
The "composable IT infrastructure", is a reasonably young IT architecture concept for providing IT resources such as computing power, data storage and network. In contrast to converged or hyper-converged infrastructure, composable infrastructure is characterized by the fact that it disaggregates all IT resources from their physical systems, groups them into logical, stateless resource pools and makes them available as on-demand services via software-based intersections.
The primary goal of this modern IT infrastructure approach is to enable an enterprise data center to use its physical infrastructure to deliver current application capabilities at cloud speed.
Composable infrastructures can be implemented based on bare metal, virtual machines, VM for short, or containers. They build on three technology layers to provide a corresponding framework: hardware, software, and API.
Hardware layer:

The hardware layer contains the IT components that form the computing, storage and network resources.

Software layer:

In the software layer, the intelligent software abstracts the hardware resources, coordinates them into well-thought-out resource groups, and dynamically allocates the IT resources. In addition, it can provide services, automate operations, independently correct resource groups and perform various other tasks.

API Layer:

Computer software uses the API layer to interact with and control hardware resources. The programming interface is open and expandable to work with various hardware types.
More Flexibility And Cost Efficiency Thanks To Composable Infrastructures
Several advantages advocate the use of composable infrastructure solutions. These include, for example:
Flexibility:

A composable infrastructure allows companies to provision IT components on the fly, scale them independently, and adapt them to changing workloads. As a result, software-defined intelligence enables optimal application performance.

No under-utilization and over-provisioning:

A composable infrastructure helps prevent under-utilization and over-provisioning of IT resources by using hardware resources more efficiently. The intelligent management layer eliminates most of the deployment and optimization overhead that can occur with other IT infrastructures, especially with fluctuating workloads.

Built-in automation and orchestration:

Built-in automation and orchestration help minimize administrative overhead by reducing the need for manual intervention and removing many routine tasks.

Service-based model:

Due to its service-based model, a "composable infrastructure" is primarily suitable for workloads that need dynamic resource allocation, such as AI or machine learning applications.

Cost-Efficiency:

Through logically assembled resource pools and software-defined intelligence, application delivery processes improve, reducing overall development costs.
Conclusion: Fit For The Future By Optimizing The IT Infrastructure!
The fact is: Classic IT architectures are by no means made for today's business requirements and complex workloads. Especially concerning the increasing importance of technologies such as multi-cloud, DevOps, containers, Internet of Things, Big Data and artificial intelligence, companies cannot avoid implementing a dynamic and scalable IT infrastructure solution. In contrast to converged or hyper-converged infrastructures, this composable infrastructure brings companies numerous advantages, especially in terms of adaptability to constantly changing technological and economic conditions.