Effective Marketing With Content Personalization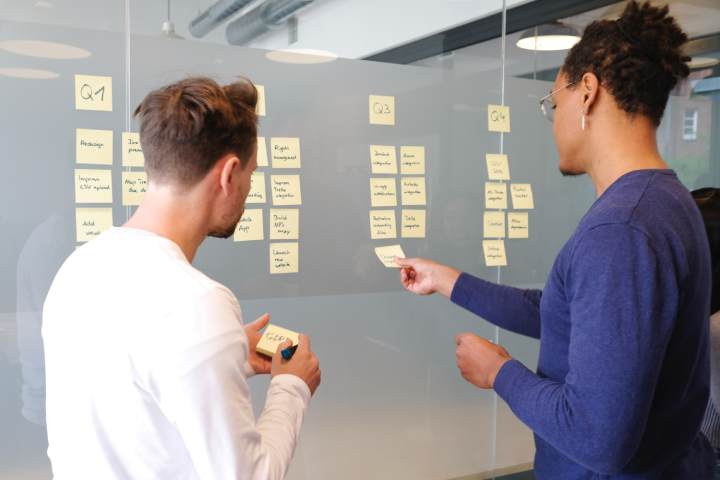 Have you ever heard of content personalization? No? Although numerous companies are familiar with the term "content", the corresponding "personalization" often appears as a hurdle that must be overcome. With this type of content strategy, efficient results can be achieved in just a few steps, which can significantly increase your company's conversion rate. But first, everything at the beginning. Before showing the advantages of content personalization, the most obvious question needs to be answered: What does content personalization mean, and how do you create the desired personalization in your company?
What Does Content Personalization Mean?
This term includes getting to know the users better. The personal approach, e.g. B. in emails, is a personalization that creates closeness. In-depth, however, your company learns much more through targeted personalization, namely the buying behaviour of your potential customers. Based on data analysis of user behaviour or orders, individual content can be displayed, e.g. in the form of product recommendations. This creates valuable information that, ideally, allows you to stand out from your competition.
An exemplary pioneer in the personalization of websites is Amazon. All possible hits are displayed after the user has entered the search. A renewed search reveals that Amazon has gotten to know its potential customers. The main page contains the last search results and product suggestions based on individual search behaviour.
This attention pays off accordingly and is a good content strategy for small companies! Not only do you gain customers as a company, but you also have valuable information about your customers that can be used tactically. On top: Users feel understood, valued, and reach their desired goals in just a few steps.
With Few Means To The Goal
To personalize content, various methods promote this form of marketing strategy.
The most well-known example is email marketing. This includes, for example, professional newsletter marketing, which comes up with personalized content depending on the target group and recipient group. In this way, recipients can be addressed directly, e.g. with event information, service content or helpful case studies that are prepared in a targeted manner.
Product recommendations are crucial, especially in e-commerce (keyword: cross- and up-selling): Personalized content includes targeted offers based on previous search behaviour. One advantage of this is that no customer data has to be collected to make product suggestions. Still, the article search already carried out is decisive for product recommendations. All of this is done through the use of real-time data.
Personalized advertising is another method of content personalization. With the help of cookies or browser identification, a behavioural analysis on the Internet is carried out by users. This is the basis for personalized advertising because it allows you to show ads that match the content you've already viewed. In this way, advertising can be tailored to the needs of potential customers.
Benefits of Content Personalization
Content personalization is a valuable method of targeting customers. In practice, however, the influence of personalized offers is often underestimated, although this can result in many advantages for companies:
Strengthen Customer Loyalty
Customers feel perceived by the masses through personalized content. This is mainly because their interests are recognized and served as individual information. In this way, in addition to customer satisfaction, you also create another nice effect: the option for your company to develop and grow based on the purchases generated by satisfied customers.
Strengthen Conversions
Recognizing and fulfilling the needs of your potential customers – this is what content personalization focuses on. As already shown, this is done, among other things, by email marketing or product recommendations. As a result, they spend more time on the website, increasing the chance of purchasing a product or service.
Nevertheless, a residual risk remains: the implementation of content personalization moves to the fore. Before implementing this content strategy, it should be well thought out and questioned. For example, if customers are addressed directly too often, this could have a deterrent effect. In the worst case, it can even cost you customers.
Nevertheless, personalized content remains valid, especially with regard to the development and optimization of your company. In this context, dealing with content personalization is advantageous if the focus is on customer acquisition and increasing sales.
Conclusion
Content personalization shows that customers reward appreciation at best. The personalization of websites is a recommended strategy, mainly when producing content for smaller companies. Whether direct addressing and personalized content: targeted data analyses are necessary to get to know customers and suggest customized content. Considering the numerous benefits that content personalization brings, getting to grips with this underrated content strategy makes sense and can add value to your business!
Also Read: Hyper-Personalization – Key To Success In The Purchasing Process For Digitized SMEs