Guide To Dynamic VS Static QR Code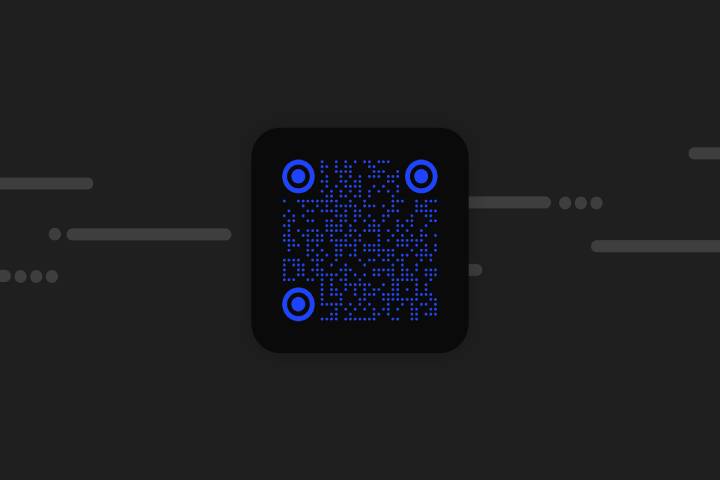 Technology has been shown to move faster than the speed of light in the digital world we now live in. It is ever-evolving, giving rise to a plethora of applications and devices that we may now freely use in our daily lives.
A QR code is one of these innovative developments in the tech industry, and it continues to show why it remains a driving force in changing how we interact with technology.
QR codes are usually categorized between dynamic and static QR code and can be easily created by using a QR code generator like Beaconstac.
To fully understand how they differ from each other, let us dive deep into what separates them.
Dynamic VS Static QR Code: Overview
Static QR Code
Once developed and printed, static QR codes cannot be modified. The only way to edit one is to create another QR code if the link becomes broken or inaccessible.
They are closely related to barcodes, which on their own cannot be altered as well once generated. The code is deemed permanent, and any changes merit another creation.
It can effectively save data and is widely used for personal and small business purposes. They are efficient storage of information once you are fully decided on what you need to embed in the code.
When using free QR code generators, it is often static QR codes that are the usual selection. They are quick and easy to create, so they are highly suggested for people on the go.
Dynamic QR Code
Dynamic QR Codes are editable as you go. Thinking of changing something that's already embedded in the code? That's not a problem. This is why most businesses are fond of using dynamic QR codes because they can easily be altered.
This version of a QR code is often included in QR code generators that are for subscriptions. Since dynamic QR codes are more flexible and, in turn, more secure and have more features than static QR codes, to create one, you must be using a paid version of a QR code generator.
However, there are instances wherein creating a dynamic QR code is offered in a free trial, for instance, QR code generator providers such as Beaconstac offer a free trial of their services for the market to be able to sample what they offer.
This is a good opportunity to determine if a dynamic QR code is really what you need.
Dynamic VS Static QR Code: Which Is Better To Use?
QR codes have grown in popularity as a means of digital marketing. A growing number of businesses are using QR codes to promote their products and services.
Marketers often turn to dynamic QR codes over static QR codes because they are constantly editable and adaptable. They are also trackable. These features make them a more versatile variant between the two.
They are great marketing tools because of their effectiveness in connecting individuals to businesses.
However, to determine which is the better one for you, you must first discern where you will use it.
For example, if this is for personal usage and there is no need to continuously use it, then a static QR code would work best for you.
For business and promotional purposes, you might want to consider using a dynamic QR code for the reasons we have mentioned above.
Conclusion: The Best QR Code For you
The battle between a dynamic vs. static QR code can only be settled once you decide the purpose of their usage.
But regardless of which one you decide to go with, it is important to utilize a reputable QR code generator like Beaconstac to ensure that the process is safe and that you will be given quality QR codes for you to use.
Also Read: What Is The QR Code?