Important KPIs To Measure Your Performance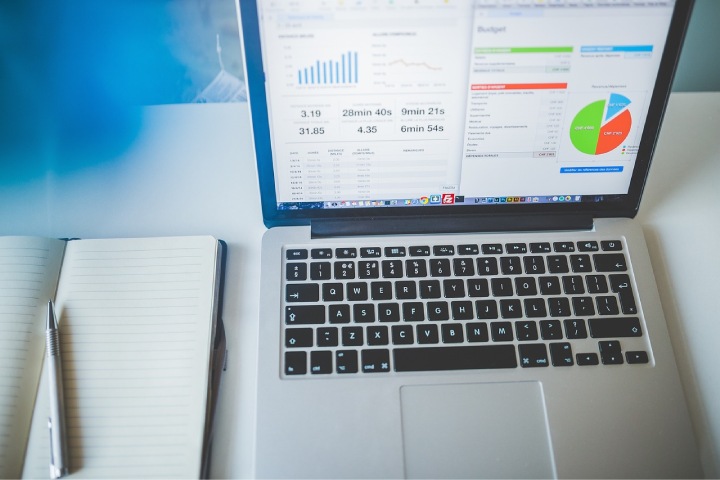 As you know, drive-to-store aims to generate in-store traffic by implementing local marketing actions.
It comes in direct marketing (SMS, emails, etc.), geolocated advertising on Google and social networks, or presence management (Google My Business listings, local pages on social networks, etc.).
By developing your local presence , drive-to-store attracts customers to points of sale. As proof, 55% of online advertising investments generate in-store sales.
It is essential to analyze the performance of your marketing actions to establish their ROI and adapt your strategy if necessary. We therefore present to you the KPIs to follow to measure the performance of your drive-to-store!
Online Performance Indicators For Your Drive-To-Store
Let's start with the KPIs that you can track directly online.
Click-through rate (or CTR)
To measure the performance of your drive-to-store, you must start by tracking your click-through rate. This is the ratio between the number of times your content is displayed on Internet users' screens and the number of clicks they accumulate.
For example, you can track your click-through rate on your Google My Business listings by analyzing clicks on the "call", "website", or even "routes" buttons.
For your direct marketing, you measure your click rate by monitoring the opening rate of your newsletter, clicks on email and SMS links or even the call rate, thanks to call tracking.
You can also track the click-through rate of your local ads. For example, this lets you know if a customer who saw your ad clicked on the directions to one of your points of sale.
Cost per click (or CPC)
The second KPI to measure to evaluate your drive to store is your cost per click. It is available for geolocalized advertisements and represents what you pay to the different advertising agencies for each click from an Internet user.
Cost per click is available on Google Ads and Facebook Ads (which also includes local advertising on Instagram). Its price varies depending on the performance of your advertising campaigns as well as the level of competition. We advise you to jointly analyze the performance of your cost per click and your click-through rate.
The Engagement Rate of Your Social Media Posts
The engagement rate of your social media posts is also an important performance indicator to measure for your drive to the store.
It represents the number of impressions, reactions, shares and comments for each publication. This engagement rate allows you to analyze your local notoriety and its consequences on in-store traffic.
You can measure, for example, the enthusiasm for a competition where followers go to an establishment to try their luck. If the engagement rate of this publication is high, you will undoubtedly generate substantial traffic at points of sale.
Drive To Store KPIs To Follow At The Point Of Sale.
To have an overall vision of your KPIs, you must also monitor a certain number of result indicators directly within your points of sale:
The increment or conversion rate is the number of consumers who viewed your advertising and then visited your establishment.

The cost per visit is the average budget you spend to generate a visit to the store through your drive-to-store advertisements.

Incremental sales correspond to the additional turnover achieved throughout the broadcast of your digital campaign.

The average basket of incremental sales is the average budget spent per visitor resulting from your actions implemented to attract customers to the store.

In-store visit time corresponds to the average time spent in your establishments by prospects who have viewed your drive-to-store campaigns.

The frequency of incremental visits: it allows you to measure the loyalty of your customers.
Analyzing all these performance indicators allows you to monitor the effectiveness of your drive-to-store campaigns precisely!
What Tools Can You Use To Monitor Your Drive-To-Store KPIs?
Thanks to these KPIs, you can calculate the overall ROI of your drive to store and adjust your strategy according to your national and local objectives.
To simplify monitoring, discover the list of tools where you can find all of your KPIs:
Directly on media agencies such as Google Ads and Facebook Ads

On your Google business listings, local pages, and social networks.

Directly within your email, SMS and newsletter distribution tools.

By combining online and offline data using in-store visit tracking and geolocation.

Within a local marketing platform, which brings together many online and offline indicators for you and allows regional analysis of your KPIs.
Conclusion
To optimize your drive-to-store strategy, you must accurately monitor your performance indicators. First of all, online KPIs such as click-through rate, cost per click and the engagement rate of your publications on social networks. We must remember to analyze offline indicators such as the conversion rate, incremental sales or even the average basket.
You can track your KPIs with different tools, such as, for example, a local marketing platform. The platform contains numerous performance indicators such as the click-through rate (drive-to-store advertising campaigns, Google Business Profile sheets and local pages on social networks), the opening rate of your direct marketing or even the conversion and incremental sales rate.