LinkedIn Ads And What Advantages It Can Offer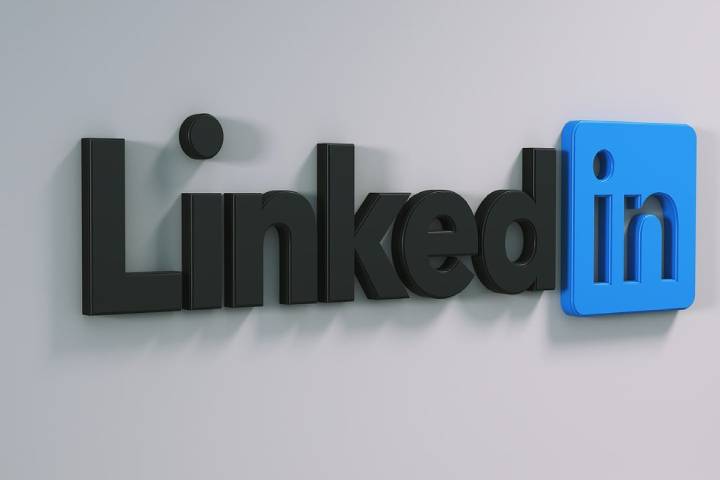 As a platform that is already popular with many users and companies in many countries, LinkedIn offers many opportunities to conduct effective marketing. The so-called LinkedIn Ads are particularly suitable for B2B offers. The platform has a specific user base and offers many options to target your audience efficiently. In this article, you will learn everything about LinkedIn Ads' advantages and possible uses they can bring you.
Benefits of LinkedIn Ads
Knowing all the advantages of LinkedIn is important so that the decision for or against the platform is more informed. It is fine to rely on several marketing channels because potential customers can wait for you anywhere. LinkedIn Ads offers unique opportunities to ensure the measures bear the desired fruits.
Large and Specific Range
Companies can also access the international user base and thus address more than 610 million people in more than 200 countries. Marketing employees are amazed at these values because LinkedIn is constantly growing while Facebook hardly registers any new registrations.
In addition to a large number of users, LinkedIn has another decisive advantage: the type of user is very specific. Above all, higher earners and decision-makers are typical users of LinkedIn. The platform is for people who like to network a lot and communicate with each other on a professional level. As a result, LinkedIn has a very different user base than Facebook, for example. In order to maintain contacts or find new ones, a good self-portrayal on LinkedIn is therefore essential for many users. Therefore, users are willing to disclose a lot of data about themselves. This information can be used to target ads very precisely and target the exact audience that is most valuable to your business. Advertisers and users alike benefit from this wealth of data. While the former have hardly any wastage, the latter only see relevant and interesting advertising for them.
Lots of Targeting Options
With a good advertising platform, it is not important how many users it has but how well the existing users can be narrowed down. Because the largest user base in the world is of little use if I cannot target these users properly, and a lot of money is lost due to high wastage. LinkedIn Ads does not have this problem and gives advertisers plenty of opportunities to target their audience effectively.
The amount of data that LinkedIn users willingly share with others must also be available for optimal marketing. This is where LinkedIn Ads flexes its muscles and offers many options to address exactly the right users. In addition to the classic options such as country, language, age, etc., LinkedIn Ads can also target skills, interests, professional experience and much more. As a result, your target group is very well selected and reliably reached.
The options mentioned above can also be excluded to limit the already excellent targeting even further. An example would be: I want to reach all Marketing Managers except those interested in "Cars" and interested in "Smartphones". As a result, the target group can be extremely limited in reaching the users who are most likely to convert with the budget spent.
Very High Conversion Rates
As mentioned, LinkedIn's user base is very specific and has different characteristics than Facebook's. While Facebook users mostly use the platform privately, LinkedIn is used almost exclusively for business. People on LinkedIn are more career-oriented and have a steady income. As a platform for networking, LinkedIn attracts a very specific type of person, who are all individual, but still "tick" at their core. LinkedIn represents a gold mine if this user group is interesting for a company.
The specific user group, in combination with the diverse targeting options, create a strong synergy effect: The more precisely a target group can be selected and restricted, the higher the conversion rate. If the targeting is set well for LinkedIn's already specific target group, exactly those users will be addressed for whom the topic of the ad is most relevant. As a result, many of these users respond positively to the ad and take action requested by the advertiser. This reflects the average conversion rate of around 6% very well. As a small comparison: With GoogleAds, an average conversion rate of 2.58% can be expected. As a result, LinkedIn Ads achieve more than twice as many conversions on average.
LinkedIn Ads thus offer the possibility of advertising with a strong conversion orientation and reaching a small, specific group of users or attracting a larger group's attention and achieving slightly fewer conversions. It doesn't have to be an "either/or". For example, two campaigns can be run to advertise brand awareness and conversion-optimized.
Also Read: Best Tricks To Take Advantage Of LinkedIn
Ad Formats And Placements Allow Room For Creativity.
We have already examined in detail that LinkedIn offers many options for selecting the right target group. Now come the ads. Here, too, LinkedIn Ads is generous with options to achieve the set goal effectively. Advertisers have a choice of five different formats in which to broadcast ads. Probably the most interesting and efficient option is the so-called "Sponsored InMail". Here the advertising text appears directly in the user's mailbox. If these ads are well written, users will only recognize at a second glance that this is no ordinary message. This is exactly why this ad format has the best click-through rates.
However, the other ad formats also have their strengths and purposes. Depending on the goal (brand awareness or conversions), some formats are better, and some are worse. The good thing, however, is that each format has its placement. "Text ads" are usually very short ad texts at the top of the page and attract little attention, while "sponsored content" appears in the user's newsfeed and is seamlessly embedded in the organic posts. Depending on the existing image material, the planned amount of work, and the goal pursued, advertisements that are well-adapted to your needs and wishes can be created.
More Performance Data and Better Tracking Thanks To The Insight Tag
We have clarified that targeting and ads can be chosen precisely to achieve optimal results. And it is these results that need to be reviewed and tracked to identify effective and underperforming ads and calculate ROI. Again, LinkedIn has a good solution that provides advertisers with valuable information because tracking is extremely important to control advertising measures and determine performance, and ultimately to be able to optimize it.
With the Insight tag, LinkedIn provides an easy way to determine all user data, which can be used to optimize the campaigns. LinkedIn does not forget the GDPR and anonymizes the collected data. This information is incredibly valuable for optimally setting up the campaign so that the budget is used as well as possible. The insight tag can determine the interests, skills, etc., of the users who clicked on the ad. For example, it can be seen that users with an interest in "cars" click on the ads most often. If such trends are identified, then the campaign can be optimized accordingly.
For Whom Are LinkedIn Ads Suitable?
LinkedIn Ads are suitable for many applications. Advertisers are offered many opportunities to promote various things. Advertising is flexible and can be individually adapted to your wishes and goals.
LinkedIn is particularly suitable for companies active in the B2B sector. Because on LinkedIn, besides many people who network and maintain contacts, there are also those decision-makers in companies that every advertiser wants to reach. Here LinkedIn Ads can help to expand your customer base and open up new markets significantly. However, it is also important that your company has a LinkedIn account not to affect the performance of the advertisements.
In addition to advertising your service or product, LinkedIn Ads can be used perfectly to search for employees. Nowadays, many companies need help finding qualified and talented employees. LinkedIn Ads help HR workers worldwide and enable them to contact potential applicants. This makes it easier to attract the right people's attention and convince them directly of your own company. This is not a guarantee for the ideal employee, but it makes finding and contacting the right people much easier. This makes the application process much easier for both companies and applicants since both already know through LinkedIn Ads.
Of course, LinkedIn's unique and specific user base can also be used for "normal" product advertising because the users of this platform are mostly good earners and have secure jobs. If the interests and data of your target group are well known and if they match the typical LinkedIn users, an advertising campaign using LinkedIn Ads can certainly generate more sales. This is a good way to advertise lifestyle and high-quality products on LinkedIn. Their statements show LinkedIn users have about twice as much purchasing power as users on other platforms.
Overall, LinkedIn Ads are mainly used for the B2B sector and for finding new employees. However, ads on LinkedIn can also be used for products. If you need help determining whether and how to advertise effectively on LinkedIn, contact us for a non-binding consultation.