Differences Between Online Training And Distance Training, Advantages And Disadvantages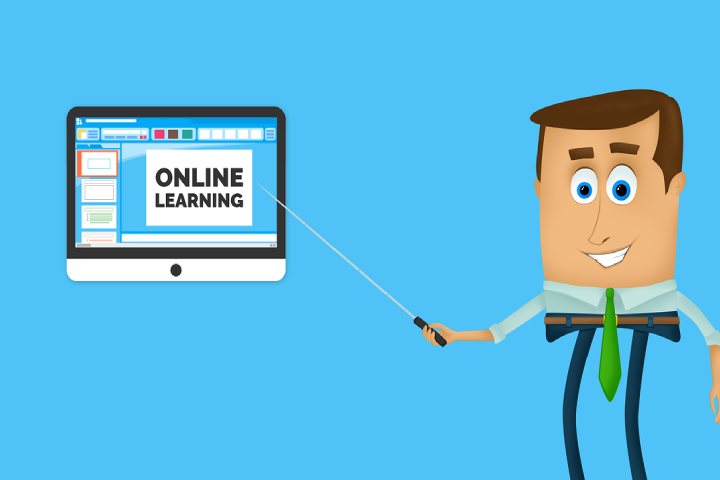 Today we are all used to hearing about online or distance training, but most people use both terms interchangeably. And this is a mistake; the reality is that there are some differences between online training and distance training. Therefore, today we are going to tell you the main differences between both modalities and the advantages and disadvantages of each of them.
What Is Online Training?
We can define online training as those studies done remotely, using an internet connection and electronic devices such as computers or tablets to carry them out.
This allows, among many other things, that the student can study from home or from another place as long as they have an internet connection.
So that the student can carry out their studies and the different tasks, the training center has what is known as a " virtual campus, "that is, a platform where the student can access the didactic material, carry out and deliver their activities and even go to virtual classes, this is always available 24 hours a day and 7 days a week.
In addition, this serves as a communication tool between the center or teacher and the student since it facilitates contact without depending on working hours or restrictions.
Online training has different types, such as e-learning, b-learning, or m-learning.
We are going to analyze how the profile of the online student who studies with this type of training tends to be; what are the characteristics it meets?
Organizational capacity: it is essential to carry out correct planning and comply with the training calendar since the tasks have a start date and a delivery deadline.

Knowing how to use electronic devices: it is necessary to have basic knowledge of how to use the Internet and different devices.

Have good motivation and be proactive.

Responsibility is another important characteristic in online training since it is necessary to be constant in the tasks.

Communication skills are also something to highlight since, in this type of training, it is essential to know how to participate in different forums and debates with colleagues.

Also Read: The Five Best Online Training Cycles
Advantages of Online Training
Online training presents a series of advantages that makes it very attractive to opt for it:
It allows for greater time flexibility: thanks to the fact that the student can consult the training material 24 hours a day, he can decide to carry out the activities, view classes, or other theories at any time.

It allows the student to study from almost anywhere, which is one of the advantages that makes it more attractive since it is unnecessary to be in person in any classroom.

This advantage is related to the previous one. There is a saving in transport costs, money, and time since displacement is avoided and time is used much more.

Every day the number of courses available in online training increases more in terms of the variety of topics.

Many companies opt for this type of training to give their workers since they avoid displacement and loss of working hours.

Thanks to the "virtual campus" platform, students have in the palm of their hand the ability to communicate with their tutor and other classmates, share ideas through forums, writing in assignments, and much more.

Various learning activities are given, from PowerPoint to images, videos, and many audiovisual resources.

One of the most outstanding is the price of this type of training, which is very affordable due to its characteristics.
Disadvantages of Online Training
If we now talk about the drawbacks of online training, we find the following:
It is necessary to have an internet connection that supports the online loading of the course and its resources.

It is necessary to have previous knowledge of the use of technologies.

If the material and the course, in general, are not explained easily and understandably, many of the students will likely drop out of the system.

It would help if you had a high level of involvement to take the course.

It is necessary to look for information about training since the variety is comprehensive, and there is a wide variety of courses with and without official certification.
What is Distance Training?
The main difference between distance training and online training is none other than that, in the distance modality, there is no digital learning platform through the Internet. In the distance modality, the center provides the student with the necessary materials through, for example, postal mail. These materials include books, notes, notebooks, or basic multimedia materials.
It is also important to mention that tutor-student communications in this type of training are done by phone, postal mail, or email.
Thanks to the training center's materials, the student can learn in a self-taught way and has a tutor who helps him and solves his doubts at any time.
One point in this type of training is that the variety of materials and resources is much more limited than in online training.
Advantages of Distance Training
Among the advantages that we find in distance learning, we must highlight the following:
Flexibility for the student when studying, as occurs with online training, in distance learning, the student has complete organization to look at any time and place.

It saves transport costs and time since you do not have to go in person.

As with online training, the student has a teacher to resolve doubts.

Having office or technology knowledge is unnecessary to pass the course without any inconvenience.
Disadvantages of Distance Training
But as with online training, distance training also has certain drawbacks:
Communication with other students is nil.

The tools used are less interactive.

The activities that compose it are not so varied and diverse.

A lot of involvement is required on the part of the student to pass the training.
Now that you know all the differences between the two training modalities: online and distance training, and all their advantages and disadvantages, you can choose the type of training that best suits your needs.