Netflix Or HBO –Which One To Choose?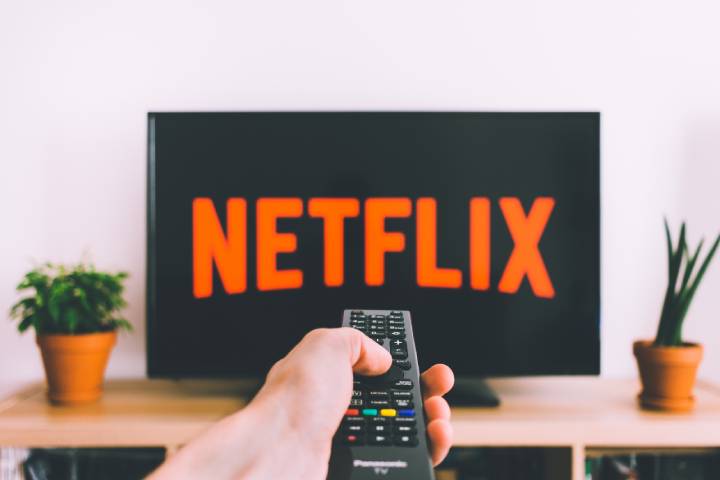 If you have the time, HBO Max has added 10,000 hours worth of television, movies, and other entertainment. The launch of HBO Max has been highly anticipated since it is the newest, biggest, and latest streaming service out there. HBO Max has been called as being a very large bet on how people will watch television in the future. There are many other streaming platforms such as Hulu, Peacock, and Disney Plus which are competitors to HBO Max, but the largest competition is from Netflix. Netflix has been crowned the streaming king: subscriptions have been increasing many folds, the platform has been launching hit after hit and there is a long list of new original shows in the production line. Not only is Netflix known for original and classic content, but it is also available everywhere and at a great quality as well as price point! To obtain Netflix or HBO Max, you could avail the top-notch services of internet providers for cable TV or streaming services for example what you get with Mediacom Paquetes or other such top USA providers that have quality services. However, in the wake of the pandemic, American families have been stuck with close calls that have raised the big question like: HBO Max or Netflix?
HBO Max
A new change after Netflix
HBO Max is the largest streaming platform to launch after Disney Plus. The Max offers everything which "standard" HBO offers as per its exclusives as well as originals including Green Lantern, Snyder Cut along with cult classics including The Big Bang Theory, Friends, South Park, Rick, and Morty, and others. The platform also offers numerous Warner movies such as The Lord of the Ring series, Harry Potter, The Matrix, as well as beloved DC movies such as Joker. The platform also has kids' beloved Lego and anime hits from Studio Ghibli. However, HBO Max is expensive and is not compatible with Fire TV or Roku. The platform also does not support 4K HDR and releases episodes in the traditional once-a-week format.
Netflix
Best overall
One of the most commonly used platforms in the streaming genre is Netflix. The platforms offer one of the largest variety of global content including television, movies, documentaries, and specials. The content is all free from commercials and drops together – perfect for the binge-watcher as well as the spread-out watcher! The platform is notoriously known for its global content. Netflix has differently priced packages for its users all over the globe.
| | | |
| --- | --- | --- |
| | Netflix | HBO Max |
| Price per month | Starting at $8.99 | $14.99 |
| Advertisements | No | No |
| Access and Availability | Immediate | Immediate |
| Famous Titles | The Office, Stranger Things, Tiger King, 13 Reasons Why Breaking Bad | Friends, Game of Thrones, Big Bang Theory, Sesame Street, Rick and Morty |
| Download on smartphones | Allowed | Allowed |
| Number of streaming devices | 2 screens for Standard, 4 screens for Premium | 3 screens |
| Kids and User profiles | Yes | Yes |
| 4K HDR | Only on Premium plan | No |
| Device Compatibility | All major platforms | All platforms except Amazon Fire TV and Roku |
HBO's titles versus Netflix's new releases
HBO Max allows users access to everything available on HBO including hits such as Game of Thrones as well as all of the new HBO show and their season finales. As soon as something streams on HBO, HBO Max users also get access. Max offers additional access to content which normal HBO will not stream including Love Life, Not-too-Late Show with Elmo, and others. One of the largest launches by HBO was the special Friends Reunion which was pushed back in the wave of the COVID-19 pandemic. HBO Max had planned to develop 31 original and new series during the year. Adding this figure to HBO's original development, the new releases stand at a whopping 69 series.
Netflix on the other hand is now focusing massively on developing original content from all over the world: Money Heist and Tiger King are a global phenomenon. Some of the new additions include Fuller House, design maestro's Queer Eye, new seasons of 13 Reasons Why, Stranger Things The Politician as well as NBC's Hannibal – the greatest crime show of all time. Netflix has been in the development process for many new releases and has a heavily worked timeline: the platform releases one season at a time allowing them the freedom to develop more.
Due to COVID-19, Netflix has faced some production delays however they don't seem to be affecting Netflix as opposed to other streaming platforms.
Ending Comments
The largest weakness which Max has is the lack of compatibility with Fire TV or Roku apps as well as no 4K HDR support. Max was not expected to match the compatibility of Netflix on launch but leaving out two of the largest apps is a major shock. The lack of support in the form of streaming quality is also a major setback for HBO Max: televisions nowadays are smart as well as having 4K resolution, Dolby Vision coupled with Dolby Atmos. This lack of quality creates a sense of low quality with the streaming service. Given all of the above facts, it is difficult to beat Netflix at a game where it has established itself as the king.
Also Read: Seven Best Real-Life Use Cases for Machine Learning (ML)