Planning your ERP Implementation: What's Important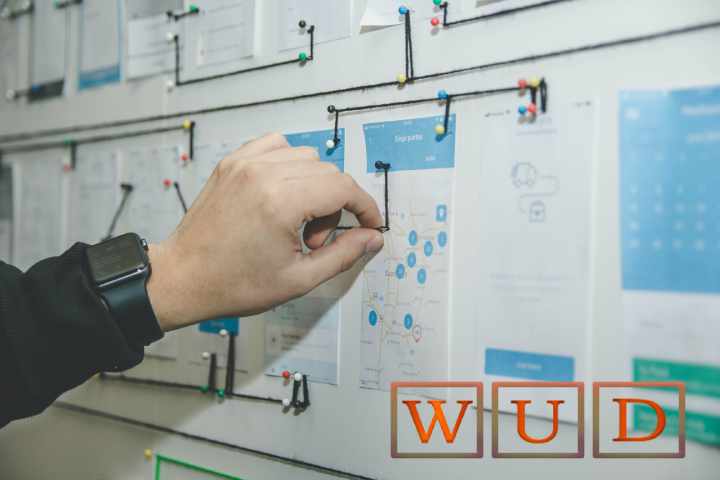 You are put in a position where you must conduct your ERP execution. Of course, you are sweating a little bit because you know that this is an important process. Indeed, you know what it means to your organization. It is quite crucial for you to get on track and improve your technological capabilities to stay in shape and become more competitive.
Yes, it can be quite difficult to continue to stay competitive and implement new technologies, but there are many different resources you can turn to within this world to obtain the best results.
Regardless of how arduous the process of implementation may be, remember that you can overcome it. But you must have the right mentality and you must understand the severity of the situation. For instance, did you know that it is not easy to conduct enterprise resource planning implementation and that many people fail at this process?
Here is how you can succeed with effective planning in ERP implementation.
What is the ERP Implementation All About?
The ERP implementation process is straightforward conceptually. It is all about obtaining the right ERP software, installing it, then moving your data from your previous system to the new one. Remember that you are moving various types of data that revolve around financial status and transactions.
Then you have to plot your path to success, organize your teams and conduct overall training so that individuals utilize the new system. If you are able to follow the right steps presented above, you can ensure higher chances of success.
The First Part of the ERP Process
The foundations of change lie in proper planning. That is why many experts will suggest having the right change management plan. They would also suggest working with the right partners to gain the right knowledge and execute efficiently.
The next point will focus on the various opaque costs that arise as you move forward with your implementation process.
Experts would suggest to think about these and learn how to plan for them in the long-term. Finally, you must think about what success looks like for your ERP project. It is necessary to evaluate the project effectively.
Of course, you can only spend so much time planning and should implement the project at one point in time. But this initial part of the process enables you to absorb more information, understand your present resource structure, and learn all about the details present in the overall implementation program.
Also Read: Things To Consider When Making An Android App Connected With An ERP
The Overall Outline of The Steps
It is essential to have a simple overview of your actions when you are going about this transformative process within your organization.
What are the steps involved in the overall process?
Gather the right team to conduct this project
Make sure your team meets your standards
Ensure all parties understand the costs involved and establish a budget
Gather your data and start the data transport processes
Finalize the data movement
Start a campaign of training your people on how to use the program
Conduct an assessment of your ERP project and evaluate the overall success of the initiative
The process seems quite straightforward, but many people see from other teams that there are many different moving parts that one must manage. It is essential to get your ducks in a row to increase your chances of success.
Assemble Your Team
The right team makes all the difference in each part of life, but it is especially more true in the corporate environment. It can be pretty difficult to plan everything with your enterprise resource planning system change all by yourself. That is why it is essential to find the right team that can help you ask all the right questions, and help you move forward with great efficiency.
The best and committed implementation group will simplify the process and will not add more stress overall.
But who are the necessary members in this project?
Project Team Lead: It is quite likely you. This is true especially if you are chosen to execute the project.
Data Processor: This individual is also known as an application analyst and will conduct data transport as well cleaning and eliminating unnecessary information.
Application Development Team: You might onboard one person or several people for this role. As at times, it can be quite difficult. These individuals will tailor the system to your organization's needs.
Quality Assurance Team: This is another role that could have one or more people. This individual or these individuals will move forward with testing the system and ensure overall performance.
But these are the prominent members of your immediate team. You will certainly need everyone else on your team as well. For instance, it is necessary for you to have the general workforce to buy into what you are doing. That is where key evangelists in the executive suite and other stakeholders in the process will matter even more.
You will want to make sure that you have senior management in analytics and business intelligence, accounting, engineers, and others such as key warehouse workers, and your sales division involved in the process.
Do You Need an ERP Execution Consultant?
The answer will vary depending on the type of people you have within your organization. Do you have people that have done this type of project before? Do you have people with a history and knowledge of moving such a project along within your reach? If so, great, you do not need extra consultants, in most cases. But many organizations find that they do not have those with histories of participating in these types of projects. If that is the case, the right ERP execution consultant will come in handy.
The expert will have hands-on experience in such projects and can be a vital part of your efforts in ensuring success within your organization.
Of course, such an individual will come at a certain price point, and so you must ensure to allocate funds to this individual.
The great part about such an individual is that they will have more insight into the process and help you navigate your situation.
How to Succeed with your ERP Execution
The change management plan is crucial. Remember to think about costs, setting a budget, then forming a schedule to execute the project. Move data accordingly, and have plans to carve time out to train users, finally test it as you make it operational.
The critical point is to have communication as you conduct these processes, so everyone knows what is going on.
If you can institute these processes, you can increase your chances of success.