Pursuing a Career in Engineering – What You Need to Know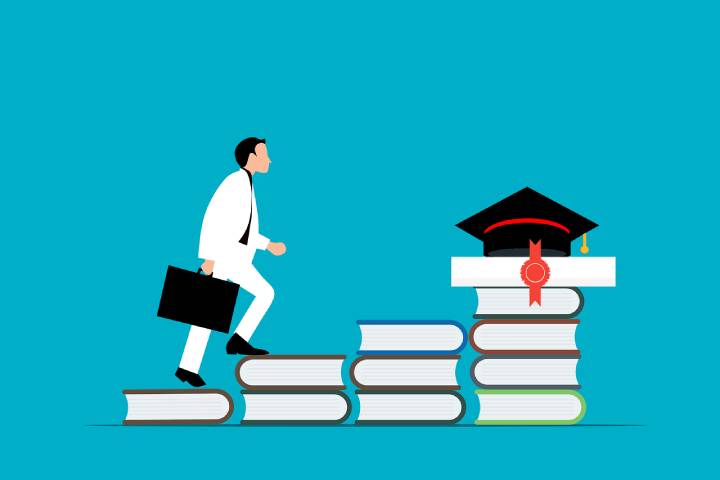 If you enjoy undertaking engineering projects in your free time or as part of a hobby, then you will possibly want to take this further and turn your passion into a way to earn a living. A career in engineering can be truly rewarding, and it can allow you to realize your full and true ambition. Applying what you know and also applying your skill set to solve a problem, or overcome an obstacle, is something that you will do within any engineering role. If you love to be challenged, and if you enjoy variety – then an engineering path has the potential to be your dream career. To turn your dream into reality, what do you need to start focusing on, and what do you need to start working on?
Pursuing an Engineering Position
The engineering industry is diverse, and the position that you pursue will have a direct impact on how products or items are designed, manufactured, or produced. An engineering position gives you the chance to make a direct impact, and this is not something that you can always say or do in other roles or industries. Engineering offers you a role that guarantees no two days will be the same. For example, one day, you could be working on a small project for an individual client, and the next day you could be working on a design for a multinational corporation. The diversity that a role in engineering provides you also gives you excitement and enjoyment. If you have a love of problem-solving, and if you love to apply Maths and Science to gain solutions – then engineering is right for you. Engineers process and solve problems in a calculated way, and if this is something that you enjoy doing in your free time, it will be something that you enjoy doing as a career.
What Type of Engineering You Want to Focus On
So, before you go any further in pursuit of your dream career, you have to decide on an area of focus. As the area of engineering is broad it is vital that you establish what area you want to focus your attention on. For example, would you like to be an electrical engineer that perhaps focuses on developing machines? Or would you like to be involved in civil engineering working on roads and highways? Or, would you like to focus on automotive engineering, perhaps helping to shape and develop cars of the future? What is driving your role, and where does your passion life. When you know what type of engineering you want to pursue, you can then start to focus on personal growth and development to ensure that you secure the position that you want.
Self-Development and Self-Growth is Essential
As an engineer, you want to thrive in your role, and you want to be the best that you can be. To ensure that this happens, you need to focus on self-growth and on self-development too. Evaluating where your strengths and weaknesses lie and then taking corrective action will ensure that you thrive and succeed in any engineering role you undertake. So, when you look at the skills and attributes you have to offer, can you see any visible room for growth. Are you an effective and clear communicator? Or are you great at working on your own (but perhaps not so good at working in a team)? Behind open and honest about where your shortfalls exist is a crucial part of self-development and self-growth. If you are unsure about where your weaknesses may lie, then get a family member, friend, or work colleague to help you through the process.
Putting All Of Your Skills into Action
Any engineering role requires you to put all of the skills into action, and this can be one of the major perks of an engineering job. There are not many jobs that require the application of all of your skills, both mental and physical. When you put your skills into action, you get the potential to realize your ambitions, and you also get to see where you can make improvements. When you focus on putting skills into action or into practice, you gain experience. It is this experience that is going to be beneficial and advantageous to your career. Not all of your skills will be called to action at the same time, and it is important to take the process slow and steady. Introducing and focusing on one skill at a time will ensure that you perfect what you are working on before naturally moving on.
Advancing Your Knowledge
Engineers grow and develop, and as part of this, they focus on advancing their knowledge too. Advancing and increasing your knowledge should therefore be something that you focus on. There is always a lot to learn about the sector that you enter, and there are always opportunities to increase your understanding of how engineering works and how it can be applied. It is important that you are open to advancing your knowledge because, within the area of engineering, change, growth, and development are always happening. If you do not focus on advancing your knowledge, perhaps through studying a masters program, then you will not achieve as much as you can within your role.
Room For Career Growth
As engineers are in demand for almost every area of life, you will always find that there are plenty of opportunities for career growth and development. Career growth may come about through internal promotion, or it may be part of your structured career plan. No matter how career growth happens, it is important to realize that it is there and it is available to you. If you are very focused and career-driven and you want to make a difference, then it would be advantageous to study for a masters of engineering management program because this would allow you to then seek a management position. When you are in a management position, you get the opportunity to have a tangible impact on how engineering is applied and how it is undertaken within the company that you work for.
Continuous Learning and Growth
Within your role as an engineer, it is important to focus on continued learning and growth. Being the best engineer that you can be and working through a process of change, development and growth will ensure that you have a successful and varied career. When you see continuous learning and growth as part of the role of an engineer, you enjoy it a lot more – After all, as an engineer, you want to find the best solution to a problem, don't you. Leaning and growth will help to shape you as an engineer, and it may even help to open up new opportunities too.
Local Labor Markets Need You
If you didn't know already, engineers are in demand, and some roles are more in-demand than others. The demand for engineers is predicted to grow, and of course, this is only going to be beneficial to you and your career. You may find that you can find opportunities local to you. However, you also have to be prepared to look further afield too. Getting the best role for you is what you need to be focusing on. Local labor markets will always need you, but that doesn't mean that they will pay the best salary or even offer you the best employment packages. Pay and salary will vary upon area and state, and it will vary according to your experience and skillset, so ensure that you get the best package by investing in yourself.
Competition Exists
There is a demand for engineers, and this is likely to continue over the coming years. However, even though engineers from all backgrounds and sectors are in demand – competition still exists, especially when you are going for an attractive or appealing position. To combat the competition and to land the role that you want, you need to establish what you can do or offer that will help you to stand out. What are you going to offer, and what are you going to give to potential employers that will make them choose you over another candidate? Do you have any transferable skills that would benefit your role, or do you have any voluntary work experience you can display? Competition for roles is healthy, and you can make it work for you. Developing a strong resume that sells you and your skills, as well as focusing on personal growth and development, are key areas that require both your time and your attention.
Finding a Role That Suits You
When you start your job search, you may end up being very lucky in that you find your perfect role or position from the outset. However, this doesn't always happen, and it is something that you need to accept and then learn from. You may find the perfect role for you within engineering, but you may find that you don't work that well with the team of people that you are placed with. You have to enjoy as many aspects of your role as possible, and it is important to settle into a role that you are happy with. If you are not content or happy within a role, then you can make changes. Do not allow yourself to become stagnant in a position because this will stunt your growth and development.
Following Your Passion
You began the journey into engineering because it gave you the opportunity to follow your passion and your interests. It is important that you remember this at all times. If you do not follow your passion when choosing a role or when progressing, then you may end up disliking what you do, and of course, this is not what you want. Where you can, you need to ensure that you follow your passion and stick to what you want. This way, you will find a role that suits you, and that gives you a great deal of satisfaction and enjoyment too.
Realizing Your Professional Ambitions
Any role within engineering is going to be positive, especially as it is what you are searching for. However, what other ambitions do you have in relation to engineering? Where do you want your role to take you, and where do you want it to lead? What point would you like to get to, and by when? If you have big ambitions that you want to follow within the field of engineering, then you need to have a plan. Creating a career plan and then putting it into action will allow you to fully and wholly realize any ambitions you may have.
Job Security and Stability
Engineers are required in a variety of areas, from the aerospace industry, right on down to the construction and food industry. Engineers are valued, and they are valuable to all businesses. When a position is valued and valuable, it definitely has more security attached to it. It is because of this value that at any level, engineers of any discipline have a great deal of job security and stability. Robotics is being increasingly used and introduced in other areas of work. However, they are not yet a threat to a lot of engineering roles. Engineering requires a skillset that robots just do not have yet, and it requires a skill set that is made up of problem-solving abilities, Math and Science application, together with critical thinking.
Rewarding Projects
As an engineer at any level within your career, you have the chance to make an impact and change how things look, how they work, and of course, how they function. You should get a great sense of achievement from any engineering role because you have helped to make an improvement to how things work. Or because you have developed and advanced an existing product. A lot of jobs or careers can be rewarding, but within engineering, you get to have a sense of pride and personal achievement too, and this is not something that is guaranteed in other roles.
Also Read: The Inevitable Benefits Of Accelerated Digitization Of Education