RPA – The Best Ally For Companies In Digital Transformation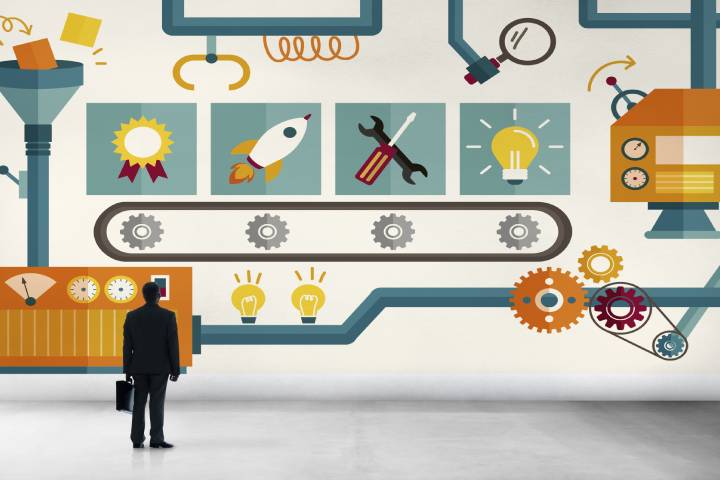 RPA (Robot Process Automation) is an application of technology that allows the development of software or a robot that interprets and automates hitherto manual processes such as data manipulation, response activation, communication with other digital systems, etc.
Robots must be configured to execute their tasks based on defined rules and workflows. Initially, RPAs do not learn from their experience and cannot resolve the peculiarities they encounter when executing their tasks. The experts responsible for your programming must establish and modify the rules.
The Role Of RPA In The Digitization Of Companies
Robotic process automation plays a pivotal role in digital transformation, and companies are already reaping the benefits of its use. Without RPAs, it is not easy to digitally transform a traditional workplace. It is estimated that between 2020 and 2024, the number of RPAs in operation will triple, especially among large organizations that are acquiring additional capacity from their original provider or partners within the ecosystem.
At this time, RPAs make the most sense in this type of process:
Mechanical and repetitive tasks.

High-risk tasks due to human errors.

Interaction with various systems.

The large volume of processing.

Importance and speed of monitoring.
Specifically, they are beneficial when we are faced with tasks that a human would require:
Window navigation.

Introduction of information.

Repeated mouse actions.

Swivel chair and copy/paste.

Invocation of procedures.
The benefits are many and not only from the point of process optimization:
Reduction of human errors.

Reduction of processing time.

Automation and digitization.

Reduction of the cost of the task.

Increased volume capacity.

Dedication to higher-value tasks.
Although it has clear implications for future labor market transformations, process automation empowers workers by saving time to focus on higher-value tasks. However, a poorly designed RPA can end up displacing bottlenecks to other areas of the process. Automation solutions will be more effective if they can adapt to dynamic processes, optimizing workflows. RPA can reduce processing costs by up to 80%. Within a year, most companies realize a return on investment and the cumulative cost reduction can be as high as 20% over the long term.
Smart Automation
Work is already underway on the evolution of RPA that integrates artificial intelligence to make automation intelligent. Productivity could be multiplied by adding AI to the equation, improving large-scale data analysis and enabling decision-making. Thanks to machine learning, robots can learn to find patterns in unstructured data and implement precise processes.
RPA At Securitas Personnel Department
One of the most critical processes for our Personnel Department is the download, management and categorization of RCL and RNT documents and the associated bank receipts. These procedures are carried out on the last days of the month, coinciding in time with another essential procedure such as payroll payment.
In addition to being delicate and laborious, this process is susceptible to human errors that, through correctly parameterized automation, can be corrected without much difficulty. At the same time, the RPA is in charge of reading and classifying the different documents to make them available to the different geographical areas or internal departments.
To carry out this automation, we have relied on internal tools such as Sharepoint to centralize the documentation or Social Security applications to extract the necessary information. All this is orchestrated and processed by the RPA. In this way, we have redefined and optimized the original process to obtain additional insights that allow us to access the information in an agile, orderly and error-free manner.