Tips To Improve The Cybersecurity Of Our Home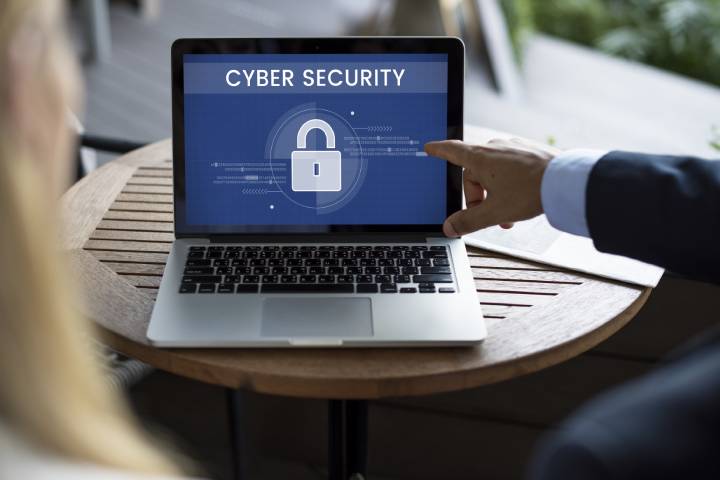 You may think that your home is the safest environment when it comes to the Internet. "Who is going to be interested in my data?" You may ask yourself, and the truth is that as long as you have an email account, a bank account with money and a credit card, you are already a possible target for hackers operating on the Internet. For this reason, we will give you a few tips to improve cybersecurity in your home.
Why You Need To Protect Your Home Network
This may be the most basic question and, at the same time, the most important. Now, more than ever, your home needs to be well protected at the Internet security level. There are many electronic devices at home, and we are not only talking about the existence of tablets, mobile phones and smartwatches. Home automation plays a fundamental role, and that is not to mention that many continue to telework. Now you see how important it is to follow some cybersecurity tips at home, right? But don't worry, the term looks pretty technical, but the truth is that it is a matter of common sense accompanied by practices that will help you make your home safer.
Tips To Improve Your Cybersecurity At Home
Large companies sometimes hire a computer team to maintain the security of their data. This happens by having some good practices to avoid failures in the Network, and some of them can be applied to the most home environment. You may already know some of the best personal cybersecurity tips, but reviewing them from time to time to avoid greater evils is good.
Beware of webcams
One of the critical points of home cybersecurity has to do with webcams. Today there are no devices that do not have a webcam and, above all, computers are the most dangerous. For this reason, whether or not you suspect your computer has been infected, we recommend that you cover it with a sticker or a unique adhesive cover.
Protect Router And Printer
They seem like devices that cannot be attacked, and even that will never be used for an attack, but the truth is that both the printer and the router need to go through security measures. In the case of routers, we urge you not to use the WPS button for a long time and to change the password that comes by default in the box. The same happens with the printer, a device that already has an Internet connection and can become a node to connect to other devices. Do you see the problem? If a hacker breaks into your printer, they can move around to other devices on your home network, and that's a severe problem.
Take Care Of Your Home Automation
The previous step to improve your cybersecurity at home also applies to other devices. And it is that more and more people have security cameras, vacuum cleaners, kitchen robots or smart thermostats at home, which we recommend disconnecting from time to time to protect them from the dangers of the Internet that can enter through any device.
Basic Software Security
We cannot finish this post without talking about some aspects you should already know and put into practice today: activate your antivirus. Whether paid or free, plenty of proposals on the market can help you protect your computer and that of your family. That's not to mention following other security standards that will make your passwords more secure, such as password managers or using two-step verification systems, which can be a bit cumbersome, but everything is in pursuit of security. As you know, some services and applications send a unique key to your device every time you log in, which prevents a criminal from breaking into your account and stealing.
Also Read: Technological Trends 2022 Hyperautomation, Virtual Reality And Cybersecurity