Why Choose Shopify Development for Your Small E-commerce Startup?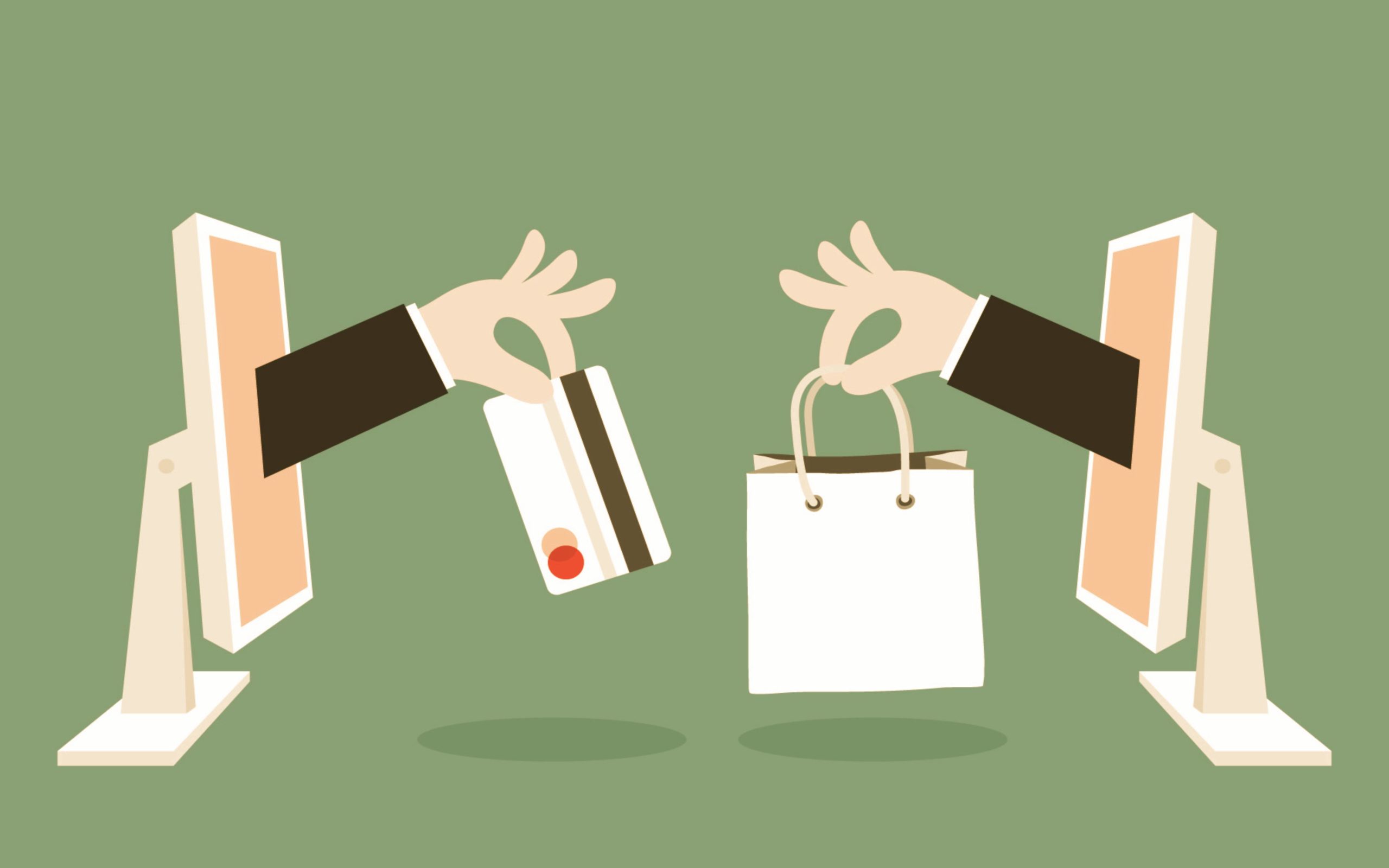 Many startups are getting started each day. Most of them fail to target their audience online and offline and, thus shut down soon. Creating an online business takes more than choosing a brand name, brand logo, shortlisting the product list, and starting to sell products online. Building an eCommerce business can flop if the owners aren't driving enough traffic to their site.
As Shopify development service provider, it is difficult to see these small business owners struggle to get started.
Shopify is an easy to use platform equipped with features, that can get one started from day one. One can easily launch the retail store within minutes of installing it. One of the other reasons why it attracts startups is that they can control the content marketing and branding on a focused product and channelize the rest of your energy on driving sales by monetizing traffic. And if you are still uncertain about Shopify, keep in mind that professional bloggers like Website Advisor also mention Shopify as one of the best eCommerce platforms.
Reasons Why Shopify Is the Best eCommerce Platform for Small Startups
Supports Multiple Languages
Shopify offers support to multiple languages in a single online store. Customers visiting the online store appreciate the shopping experience if the content is in their native language. Having multiple language support in Shopify allows businesses to generate more sales and help customers understand return policy better. For startups having an international audience, Shopify is the best platform.
Several plugins are available at a very low cost that translates the language into the desired one.
Easy to Use Systems
For small businesses, Shopify offers easy to use systems that can be managed by the owners themselves. Once the eCommerce website is developed on Shopify, owners can add the product categories, product details, images, and its description all by themselves in a quick span of time. They can even add tags for images and thumbnails that can help in setting SEO and increase Google rankings.
Run Your Store in Minimum Budget
Shopify is a low budget platform that can be started with a minimum budget. Even the basic package of Shopify comes with all the essential features required for a business to go online. The packages are designed keeping in mind the requirements of small and big businesses.
It can be upgraded to higher packages if the business grows online and needs more features for the growing market.
Great Customer Support
Shopify eCommerce service is always there for its customers. If stuck at any point, owners can resolve their queries through email, live chat, and phone; customer support is available 24X7, so whenever you need assistance, you can get quickly.
Easy to use Features & Tools
For an end-user, business owner, and the Shopify development service provider, the features and tools provided by the Shopify platform are easy to use and easy to understand.
Developers can add the PHP code in the existing platform to make the website even more creative and can add innovative codes that are user-friendly and enhances the user experience. For example, a developer can add an auto-search feature or AI search code in the system for easy filtering and searching for products on the site.
Tools like AI analytics, Email and SMS marketing tool, help in generating leads.
Features like shopping carts for guest users (without Login), Cart abandonment, Automatic emails to the user who abandon carts, AI search based on user search, Stock update alerts and mobile responsiveness are other popular features provided in Shopify.
Create and Manage Blog Posts
Most of the businesses these days are targeting the market with online content and blogging. It is the best way to reach your customers and promote their products online. Admin of the website can create blog posts on the website and add its link in the navigation menu. It generates more traffic to the websites and reaches more customers in the online market. Shopify offers blog support to businesses as well.
Creative Themes
A large bank of original themes is available in Shopify within a low budget. Even a small budget theme is loaded with innovative features best suited for eCommerce business. A good website designer can add, edit CSS to customize the overall look and feel, and can add javascript to make the website behave as desired.
Unlimited Products and Bandwidth
This can be considered as the best feature on Shopify; there are no restrictions on the number of products you sell on your Shopify store. This means if you start your store with just 200 products and if you want to add some more 400-500 product items in your store, no one will stop you from doing that.
Mobile Responsive and Mobile Apps
With the mobile responsiveness feature on the Shopify platforms, a business owner can manage the site through a smartphone or tablet. During system problems or laptop issues, smartphones are your savior. Shopify websites run as smooth as it runs on a laptop or desktop. One can download the Shopify app as well to run the business through the app and manage orders, products, staff, and customers from anywhere.
Subscription Service
Suppose as a business owner, you see that the particular product or service is bought regularly by the customer To build a consistent business and generate revenue, Shopify offers subscription service to your store where either customer can create a list of products from the business site or business can update them about the products that are regularly needed by the customers. Like for a TV subscription, which is needed every month, businesses can offer discounts on a monthly or yearly basis to entice the customers and generate consistent revenue each month.
14-Days Free Trial
If one is hesitant to choose Shopify as their eCommerce platform, it offers 14 days free trial service to the users where one can explore its features and themes. One can get a complete idea of how Shopify works and what are its features, and how these features can be incorporated into the business website.
With this service, Shopify gives users a chance to become familiar with the features, and thus promotes it to attract business owners. Business owners have nothing to lose here and can take advantage of the free trial without any cost. Unlike other platforms, no credit or bank details are required for a free trial.
FAQs About Shopify
How does Shopify work?
Shopify is an eCommerce enterprise that is hosted via the cloud or over the Internet. It gives people the opportunity to start and grow a business. You can customize your online store and sell in various places, like online marketplaces, social media, pop-up shops, and even in brick-and-mortar locations. You'll get to learn to manage your products, payments, shipping, and inventory using Shopify tools and resources.
Can a seller use a personal or existing domain name with Shopify?
Yes, a seller can use a personal or existing domain name with Shopify by connecting it to the store's admin. Those who don't have a domain name can either purchase one through a third-party provider or Shopify.
Does a seller need to hire a developer or web designer to use Shopify?
Shopify is relatively easy to use, so you don't have to hire a web designer or developer. Customizing the look of your store is made easy with online store builders and web page themes. Also, you can add extra features to your store using apps.
What countries can I use Shopify?
You can use Shopify worldwide.
How can I start selling on Shopify?
Get a Shopify plan before you start selling in Shopify and create or look for products to sell. Sign up for a Shopify account and set up your online store. Add your products if you already have or consider dropshipping if you don't have products yet.
What is dropshipping?
A dropshipping business refers to a business model wherein the business owner lists products but does not own, store, or ship inventory. It means that when your store sells a product, you purchase the item from a wholesaler or manufacturer, who then will ship the item to the customer directly. It's a great way to save money on inventory or managing stocks and logistics.
Conclusion
Once the business grows steady and the owner has a vision with the market strategy to grow more, he/she can go for higher and better packages offered by Shopify for enterprise business. With the flexibility, security, efficiencies, support, and return on investment it offers, Shopify ticks all the boxes to allow online store owners to get on with the business of running their business.
There's nothing more rewarding than starting a business from nothing and watching it grow. You build it up, and no one can take it. Don't wait and watch others reaching heights of success from the eCommerce business. Start now and register your company on Shopify with an experienced Shopify Development Services Provider.