Starting a Venture in 2022? Top Things Successful Entrepreneurs Do That Less Successful Ones Don't Think To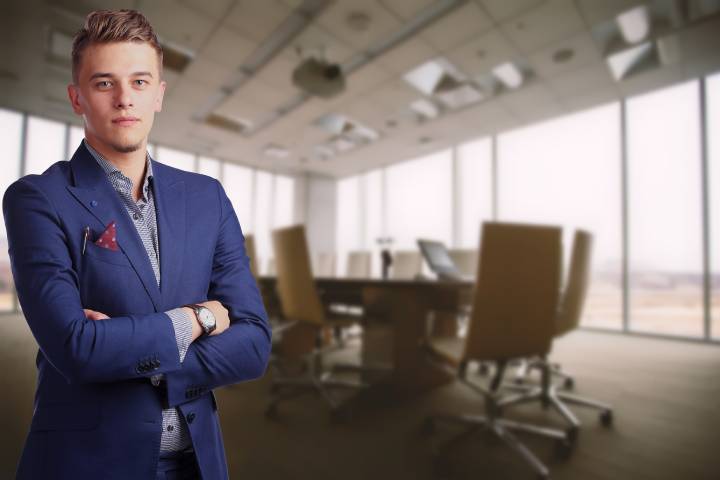 If you plan to open your first or next business in 2022, you're undoubtedly working hard to refine your brand, products or services, and fees. But if you want to ensure your venture has the best possible chance of success, it also pays to look to those who have been there before you and turned fledgling enterprises into very successful organizations.
Focus on completing some of the critical things that the top business owners and managers do that the less successful people don't think to add to their to-do list.
Set Clear Goals
Many new entrepreneurs fail to spend nearly enough time understanding what they're trying to achieve. The most successful business people, though, know exactly where they're trying to head to and what specific outcomes they want to work towards over both the short term and the long term.
If you want to push yourself to achieve top results, follow in the footsteps of these goal-oriented people. Clarify why you're in business and specifically working in the area you are, and what you hope to achieve in the next quarter, six months, year, two years, five years, and beyond. Knowing what's motivating you and the outcomes you hope to make happen makes it easier to stay on track and get less distracted by factors that won't serve your goals.
Plus, having a concrete direction will also help you handle the challenges of running a venture. When the hard times occur, you should find it easier to keep going because you'll know the bigger purpose behind why you're doing everything you're doing.
Be Open to Learning New Things
One of the most apparent factors setting successful entrepreneurs apart from those who don't do so well is an appetite for learning. Those who do great things with their organizations tend to be the ones who have a growth rather than a fixed mindset. They understand that they have to keep broadening their skill base and experience and that having an open mind will help them avoid problems and exploit opportunities.
Rather than rest on your laurels, do what you can to continue to push yourself forward as a business owner, leader, expert in your field, and generally as a person. Develop as many vital entrepreneurial skills as you can, such as the ability to communicate effectively via different methods, focus, be creative, problem-solve, be flexible, etc.
Invest in workshops, webinars, and other training, read books, blogs, magazines, white papers, and the like, and get mentoring to expand your know-how. Attend industry and networking events and keep up to date on relevant trends, too. Plus, think about all the different areas of your business and how you might become more adept at handling tasks in these fields.
For instance, you'll likely want to learn more about topics such as marketing, sales, human resources, supply chain planning, accounting, finance, and customer service. The more you know, the better you'll be able to make smart, strategic decisions and minimize risks.
Surround Yourself with the Best Possible People
Note, though, that you can never do absolutely everything yourself, and as your venture grows and you have more cashflow but less time to get things done, you'll want to surround yourself with the best possible team. Entrepreneurs who achieve top results hire people with complementary skills or interests in areas where they struggle.
Successful company owners are adept at delegating effectively. They bring on consultants and other experts as needed to guide the firm forward in the best way possible. For instance, they may utilize bookkeepers, accountants, marketers, HR specialists, financial advisors, and lawyers to get the necessary support. They also know when to seek out investors or board members to help them optimally steer their organization, especially when fast growth occurs.
Continually Look for Ways to Innovate
Lastly, it's easy to get so caught up in the day-to-day work of running an operation that you fail to find ways to change things up and innovate your company's offerings and processes. However, if you want to join the ranks of the world's best entrepreneurs, it's vital to find more creative methods and solve problems in clever ways.
Those at the top of their fields look at things in new and inventive ways and don't get scared about evolving as time goes by. If you want to stand out from the crowd in your industry, you can't keep doing things the same way as everybody else or even the same way you have always done.
Focus on ways to try new things in areas where current solutions don't seem to work so perfectly and be prepared to deviate from your course at times. When you think differently, you can cut costs, out-manoeuver the competition, and streamline operations.
Being at the top of your field takes determination, grit, perseverance, strategic thinking, and plenty of mental, emotional, and physical investment.
However, if you follow in the footsteps of entrepreneurs who have "been there, done that" before you and showcase how to best achieve great results, you'll make the path a whole lot easier for yourself.
Also Read: 5 benefits of a virtual phone system for any entrepreneur in ANY field!