5 benefits of a virtual phone system for any entrepreneur in ANY field!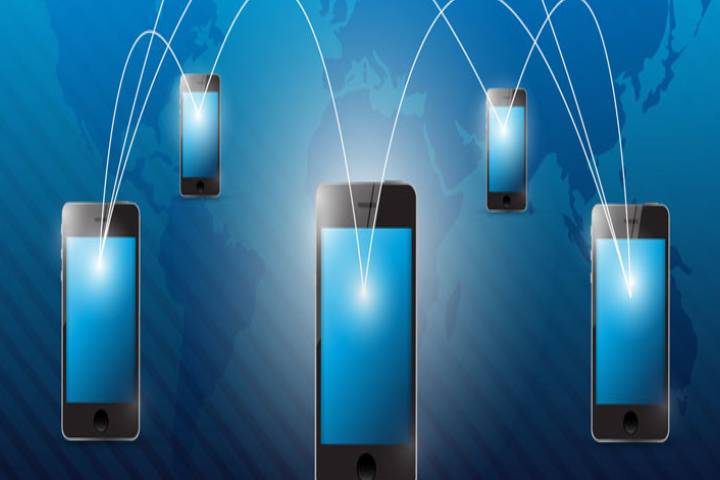 As an entrepreneur, you need to use technology to help boost your productivity, stay in touch with clients, and provide a professional appearance. Fortunately for startup businesses, we have a foolproof way you can do this without spending a fortune.
What is a virtual phone system and number?
Unlike the typical phone number only usable with one location and landline, a virtual phone number is mobile. A virtual phone system and phone number can be used in any geographical location as long as it is tied to your account – making versatility and flexibility key! Without being constrained to physical phone lines and locations, you can benefit from using the virtual phone system anywhere in the world.
Instead of having a single phone line and phone number, a virtual phone system can take multiple calls at the same time, save messages, and use call forwarding services. Not only does this allow increased flexibility for you to travel and use various internet connections, but it means you can work remotely, travel, and communicate easily with clients and coworkers while you are not stationed in the 'office.'
For example, if you have a virtual phone system and you choose a professional phone number as your virtual phone number line, customers can dial and reach you anytime and anyplace.
When you set up your virtual phone system, the possibilities of this technology and system make you valuable as an entrepreneur and small business owner. You can have a standard setup with only one phone number, or you can have multiple phone numbers to allow for increased versatility for bigger companies.
Lastly, when you field and make calls, a virtual phone system is easy to use – even for a new entrepreneur just like yourself! Just like a typical phone, a virtual phone number can be redirected to any mobile device, letting you speak to a client when needed with ease with your cellphone or landline. The efficiency and ease of use make it simple for new entrepreneurs to figure out this technology in no time at all.
5 benefits of virtual phone system for an entrepreneur
Productivity while you move!
Productivity on the go is one of the best benefits of a virtual phone system for an entrepreneur. Instead of having to be in one physical location and tied down to a traditional office, you can remain connected to clients and submit important documents while you are traveling or in a remote workspace.
There is no need for you to wait in your house or office to take a call – if you need to pick up your child from school, you have the freedom to multitask with a virtual phone system! Calls will be routed to your mobile phone, voicemails are delivered to the answering machine that you set up, and you can redirect calls using a virtual office secretary.
Redirect calls
Redirecting calls is essential for entrepreneurs. Instead of sitting at a desk all day taking calls, wasting your time and energy on possibly unimportant matters, you can use a virtual phone system and virtual receptionist to help you stay focused on what you need to be doing. Instead of wasting your resources on the phone, you will be using your work hours to be productive and get things done.
If you have a few employees, ensure you use a virtual office and phone system, so your employees are not spending their time answering the phone. Call screening prevents your business and your workers from getting swamped with too many calls during the day when they should be helping your business in other departments, such as marketing or product development.
A virtual office and receptionist lets you use prompts so you can 'take' the call without actually speaking to the person. You can choose between answering the phone, sending the caller to voicemail, or telling the system to read aloud the caller's number, so you have a better idea of who it is.
These options prevent you from having to spend a long period of time on the phone when you are too busy to speak to someone.
Professional appearance to the public
With a business phone number and business address, your entrepreneurial venture will appear more professional to the public from the get-go. Instead of having your cell phone number being the contact number and having your apartment address being the business address, you can use a real address and number to make customers more likely to choose your services.
Think about it -if someone answers the 'business' line and it is their cell phone and they are eating at a noisy restaurant, would you trust them? The answer is no – prevent this from happening by providing a professional appearance with your virtual phone number.
Growing with you
As an entrepreneur, of course, you want your business to grow. Instead of worrying about what you are going to do as your business expands with your call system, you can rest assured your virtual office will grow alongside you. Yas your business grows, your phone system can accommodate your booming business – easily add an extension to your virtual phone system in no time at all.
Excellent customer service
Bringing in extra revenue and more income is essential to keep your entrepreneurial business afloat – what better way to earn more money than by getting new clients? To keep current customers and ensure you can continue marketing your business to attract new clients, a virtual office system helps you boost productivity by avoiding waste time on the phone.
Employees can work anytime and anywhere since they will constantly have the potential to access the customer line and speak with a client about an important matter.
Also Read: How To Measure The Digital Reputation Of Your Business
Conclusion
As you can see, using a virtual office and virtual phone system as an entrepreneur is an absolute must when it comes to staying afloat and building your business. To keep your customer service level high, grow your business, provide a professional appearance, easily redirect calls, and boost workplace productivity, all entrepreneurs should set up a virtual office system.