The Four Trends Of The Digital Acceleration Of SMEs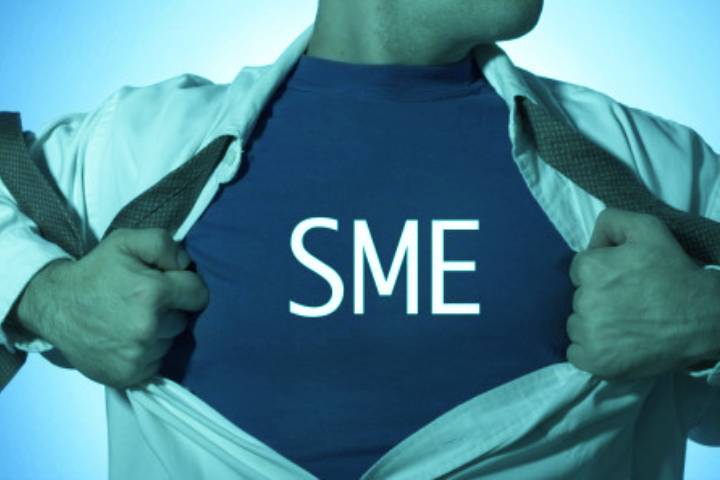 Digital transformation is no longer an option to become a necessary engine for SMEs. Changing consumer habits and highly high competition force companies to evolve and adapt digital ways of working that seek agility, resilience and, of course, growth.
But the digitization of SMEs is not without new challenges. As noted in the report ' The digital acceleration of business,' prepared by the collaboration with Accenture, as small and medium-sized companies increase their investments in the digital field and prepare their staff, their operations and their models of business-facing transformation.
May also be more vulnerable to risks that you may not yet be aware of As a result of more than 1,350 interviews with executives of SMEs from 14 sectors in Australia, Brazil, Canada, Colombia, France, Mexico, the United Kingdom and the United States, the report describes four significant trends in the digital transformation process of small companies.
Mastering Digital Communications
As the study points out, digital customer experiences are essential for companies to remain competitive. In addition, customer expectations regarding products and services are constantly evolving and are heavily influenced by their interactions with brands. Amazon, Apple, Google or Alibaba, among others, are the benchmark for user experience and personalization.
In this sense, 45% of those surveyed indicate the delivery of products and services on demand as one of the two main business priorities. The other priority -46% – is the adaptation of products, services and communications for multiple generations. Despite the importance of personalized offers and demand, a quarter of the companies surveyed do not believe that the use of direct forms of communication with customers – such as social networks or real-time chats – will affect their results.
Harness The Power Of Data
As it becomes increasingly important to collect, analyze and use customer data to optimize sales, investments in data and technology become more essential to maintain growth plans and differentiate yourself from competitors. When it comes to harnessing the power of data, using the cloud is the top priority for businesses today. But looking ahead, the three-year priority for 75% of the SMEs surveyed is Artificial Intelligence (AI) and its implementation in company processes. However, only a fifth of companies claim to have sufficient internal capabilities to implement AI, which is the main technological challenge for SMEs.
Support Employees
The irruption of Covid-19 in our lives has caused that, overnight, companies have had to adapt to support a workforce remotely. In this area, 84% of SMEs surveyed by Chubb and Accenture say that their performance may be significantly affected by a need for staff with new skills and technological skills. If we add cloud and AI technologies, personalization, and new forms of customer communication to the increased volume of teleworking, the need for technologically trained staff will continue to grow. In such a competitive environment, hiring and retaining workers with the right skills can also become a challenge for SMEs.
Be A Leading Player In The Global Market
For many SMEs, continuing to grow means seeking larger markets, either expanding into new geographic areas or developing partnerships with the leading players in the digital market, such as marketplaces. In this area, the main priority for small and medium-sized companies is to create opportunities to collaborate with the significant players in the commercial and social platforms, both now and three years from now. Many companies consider virtual expansion through, for example, Google, Amazon or Alibaba – as the best opportunity to survive and grow.
But working with those platforms can create challenges like scale, distribution, and fierce competition when it comes to profit margins. In this sense, risks for third parties, such as those related to data, are the most significant challenges for approximately 40% of the SMEs surveyed. Although partnering with large platforms can facilitate access to other markets, only 41% of companies currently prioritize offering products or services in foreign markets.