The Game Isn't Over: Bitcoin and Ethereum haven't reached their peaks yet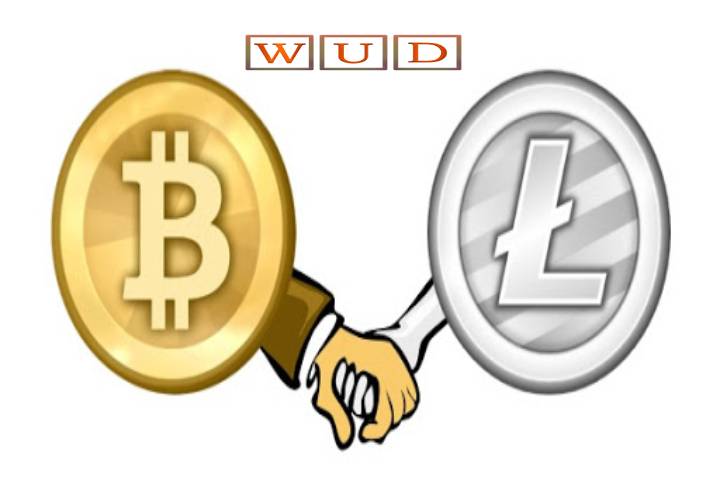 Forecasts are a thankless task. Opinions and assessments of different people help us look at the situation from aside and analyze it in-depth. Estimates of the future of Bitcoin and Ethereum include both optimistic and pessimistic forecasts. Experts have different views on what is happening. We, in turn, will only try to structure them and understand the likelihood of this or that event.
2021 – the beginning of the end
"A bubble" — this is how the Bank of America analysts named Bitcoin, the first cryptocurrency. In particular, Michael Hartnett explains the growth of bitcoin as a "violent inflationary action" made by the Fed. The main inflation indicator is imprecise because the methodology for calculating it is politically motivated. In his opinion, the real indicator of inflation in 2020 is the Bitcoin chart. Bitcoin's rise is just a symptom of a common problem. Social inequality has worsened in the 21st century, and the value of US financial assets is six times more than GDP. Once it reaches a critical moment, the Bitcoin bubble will burst.
This sounds quite pessimistic, but you should note is that the same has already taken place in 2017. In those days, cryptocurrency was compared to the tulip fever of the 17th century in Holland. However, the forecast for Bitcoin did not come true: it set a new absolute peak and made 110% of the previous peak in three years.
Historical reference
Large drops are common for Bitcoin:
in 2011 the rate fell from $32 to $2;
in 2014 — from $1,000 to $170;
in 2018 — from $20,000 to $4000.
Nonetheless, patient investors made super-profits as the price inevitably raised well above the previous history peak.
Bearish forecasts
Forecasts for the bitcoin drop are very different. Scott Minerd, investment director of Guggenheim Partners, believes that Bitcoin has already reached its peak in 2021, and now a correction to the level of $20,000 should follow. However, recalling history, we assume that it may fall to $4,000. Although it is not likely.
As the value of Bitcoin increases, so does the number of participants, making the system more stable while the price is less volatile. Institutional players entered the market in 2020. They differ by long-term planning against the actions of small speculators who close purchases at the first danger. Thus, the number of wallets with 1,000 BTC continues to grow despite the drop from $42,000 to the current $36,000.
Investors have recently begun withdrawing funds from some popular altcoins and buy BTC. For example, the litecoin to bitcoin exchange has been in high demand in early 2021.
Also Read: Steps to Setting Your 2021 Financial Goals
Biden's AntiCovid Plan and its consequence
Institutional investors are running away from real inflation, which has not fully happened yet. At the same time, Biden plans to launch a new antiCovid plan with a total volume of $1.9 trillion. The Fed will have to issue cash in exchange for government bonds. Also, recall that they printed a quarter of all existing dollars ($9 trillion) in 2020. The quantitative easing policy cannot last forever, alas, mathematics and economics laws will not allow this.
If institutional investors take Bitcoin as a safe haven from inflation, then new measures to stimulate the US economy will reignite interest in cryptocurrencies. This makes Scott Minerd's conclusion of a new absolute peak of $42,000 for 2021 wrong.
The current price decline has not stopped the influx of big money into cryptocurrencies, and a 30% correction should be taken as commonplace regarding high-volatility Bitcoin.
Psychologically important benchmarks for Bitcoin in recent years are price movements in multiples of $20,000, which brings us to the $60,000 mark if Congress approves the $1.9 trillion anticovid plan. And given that the Democrats gained power in the USA, it won't be very long before the approval of the law.
Conclusion
Much will depend on the leading regulators' attitude towards digital assets. At the moment they are rather neutral. This opens up the possibility of long-term planning.
JP Morgan believes that Bitcoin will gradually replace gold. This will lead to a rise up to $146,000. Citibank predicts the Bitcoin rate at $318,000, and Blockchain CEO Peter Smith forecasts $500,000 by 2030.
It is impossible to predict the rate of BTC and ETH in the future. At this point, it is clear that cryptocurrencies are more than just a financial bubble. After all, they are backed by technologies, products, a huge community, and, more recently, institutional investors. These factors instill confidence in the future of the digital economy.