10 Tips For Boosting Customer Engagement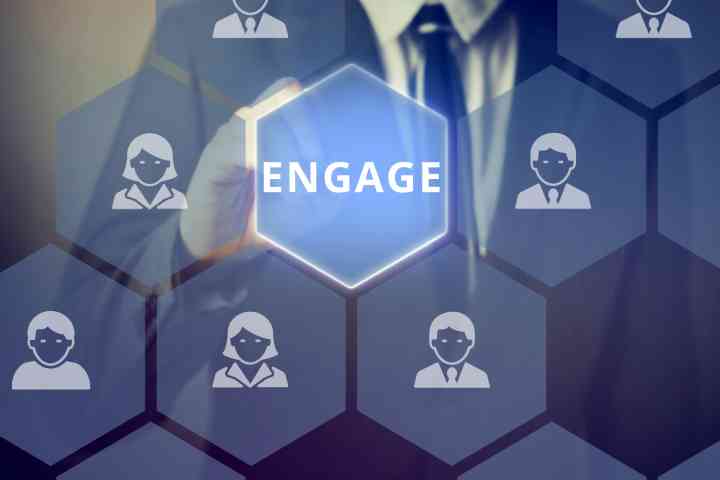 Businesses can find sustainable and reliable success from focusing on customers, not money and popularity. While it's also paramount to work on those two aspects, everything else will only follow after prioritizing your customers.
While reaching out to your target audience is difficult enough, there's a more significant challenge that awaits you, that is, ensuring that customers will remain connected and interested in your business. This is an aspect of your venture known as customer engagement.
The Challenges of Customer Engagement
Customer experience, customer loyalty, customer satisfaction, and customer engagement are similar entities associated with your customers, but they have noticeable differences. While customer loyalty emerges from a client's emotional state, customer engagement becomes the result of this emotion. You shouldn't merely work on achieving loyalty, but you must also consider customer engagement.
Achieving customer engagement is challenging as it requires maintaining a consistent relationship between a company and its customers. Your business can lose thousands of customers with the smallest actions despite having them in your venture for a long time. The challenge is, you simply can't please everyone.
To avoid losing customers and communicate with them in a better light, here are 10 compelling tips to boost your business' customer engagement:
Get To Know Your Ideal Customer
Before taking any step to customer engagement, do you know which people to engage in your business? Targeting the general population will be a rough start. Instead, define your target audience and find your ideal customers. While researching your ideal customers will take up some time and effort, it's a lot better than starting vaguely. 
Here are some steps that you can take so you'll know your ideal customer:
Find the connection between your offers and ideal customers. How will your products and services impact the ideal customer's life?

Narrow down the specific information regarding your ideal customers, including their demographic information, age, occupation, financial situation, and lifestyle. Most importantly, pinpoint their location as accurately as possible. 

When will your ideal customer make their purchase? Is it all year round or seasonal? Will the purchase occur weekly? Identifying this will help you align your marketing efforts.

Identify the ideal customer's buying behavior and strategy as these are crucial factors that drive their purchase journey.
Use An SMS Marketing Software
To initiate and maintain customer engagement, you'll need clear and consistent communication with them. In today's technological age, you can interact with customers without physical contact while being miles away. These days, text message marketing is one of the best marketing solutions that'll allow you to stay in touch with customers.
However, this isn't manual and one-by-one text messaging. You can make your SMS marketing efforts automated with the help of efficient and easy-to-use SMS software, like Drop Cowboy text marketing, where you can deliver text messages and voicemails to a large number of customers in a few clicks. 
By investing in text messaging software for your SMS marketing campaigns, you can reach your customers promptly without needing any internet access. Most of these SMS solutions also have the ringless voicemail delivery feature, which essentially sends marketing voicemails to your customers in a non-intrusive way. 
Try Your Hand At VoIP Services
Traditional business phone systems have helped businesses stay on top of their game for many years, but advancements in technology opened a new opportunity, which is in the form of Voice Over Internet Protocol (VoIP) phone system. VoIP phone solutions are now seen as a better option for businesses to stay competitive when it comes to communicating with their customers. 
Compared to conventional business phone systems that use analog phone lines, VoIP technology utilizes broadband internet connection to make calls. What advantages are in store for businesses who choose VoIP services over traditional landline systems? 
The cutting-edge VoIP technology has significantly lower costs as it uses what a business already has–the internet. However, another reason why VoIP is cheaper than traditional phone systems is its lower connection quality, which depends on the service provider. Therefore, it's crucial to work with the likes of Non-Fixed VoIP as they offer excellent VoIP services that are a bang for your buck. 
With VoIP services, businesses neither require a physical presence on the phone device nor use individual phone numbers because the voice and data transmission are delivered through the internet. Also, VoIP phone solutions have noticeably more features, which support more efficient communication. 
Interact With Social Media Users
Essentially, social media marketing refers to promoting your products and services through social media networks and sites. Social media is a diverse landscape for opportunities and connections. Along with traditional media channels, like print media, television, and billboards, you can make your marketing campaigns faster, easier, and more efficient through social media platforms.
With 3.96 billion people using social media worldwide, these users aren't merely getting in touch with their loved ones or seeking new connections with people, but a lot of them are also looking for brands, products, or services. 
When navigating social media as a business, here are some tips on how you can turn social media users into your customers: 
Publish content in your social media feeds.

Share other people's social media content, particularly your customers' and subscribers'.

Work with influencers that resonate with your brand's offers, values, and voice.

Initiate meaningful conversations with your followers.

Post content regularly but moderately.

Take advantage of the latest social media trends and apply them to your business.

Utilize analytic tools to track social media engagement.
Furthermore, respond and provide solutions to all positive, neutral, and negative inputs of social media users. Whenever a satisfied customer shares their purchase on social media, thank and encourage them to continue their support. For customer inquiries mentioning your brand, provide a clear answer. Lastly, respond immediately to unhappy customers and compensate for this negative experience. 
Deliver Personalized Customer Experience
To genuinely engage with clients, you have to take the extra effort of knowing them personally, then curating a unique customer experience for them. According to the 2018 Personalization Pulse Check, 91% of customers will prefer supporting a brand that offers products and services relevant to them. A personalized approach will make them feel unique, valued, and connected to your company.
As mentioned earlier, customer loyalty and engagement are two aspects of customer experience closely related to one another. By delivering excellent, personalized attention to your customer, they can feel satisfied with your service and look forward to future transactions, increasing their engagement with your business.
Here are some tips on curating a personalized shopping experience for your clients:
Address customers by their name 

Recognize and reward loyalty within your existing client base

Use a customer relationship management (CRM) system to leverage customer data

Provide customer service channels for different concerns
Collaborate With Other Businesses
The business industry is known to be highly competitive. To entice a larger client base and enhance customer engagement, companies find ways to stand out from their pool of competitors. While being competitive against industry rivals is a good advantage, collaborating with them also offers promising results. 
Strategic brand collaborations and partnerships are an excellent way to spice up your marketing efforts. The main goal of collaborating with another business is to widen each customer base while delivering outstanding quality products and services. 
Brand collaborations can also be selfless acts, like the iconic McDonald's and Burger King partnership. While these two are recognized as the biggest fast-food chain rivals, Burger King expressed support for McDonald's charitable fundraising campaign in Argentina. The proceeds earned by McDonald's on an entire day will be donated to children fighting cancer. To support McDonald's, they pushed the 'A Day Without Whopper' campaign to increase McDonald's sales. 
Although brand partnerships pose many benefits, you should still be careful in accomplishing this strategic marketing move. Make sure to check out these five tips for collaborating with other brands.
Hosts Contests and Giveaways
People love getting products and services for free. As you might notice, many customers who engage with brands for the first time ask for free products and services, such as the free taste of a new food product or free trial from a subscription service. There's nothing wrong with this as it allows customers to decide if a business is worth supporting. 
To make customer engagement more exciting, why not host promotional events like contests and giveaways? This strategy is applicable in different situations, whether the event is held on your physical store, website, or social media accounts. For every referral, share, or follow, you're increasing user engagement and potential clients. 
However, take note that users won't easily dive into your event, although they have nothing to lose. Your events should demonstrate flawless planning and execution. Hence, use these tips as your guide:
Throw contests and giveaways during important events, like your brand's anniversary or a special holiday.

Pick prizes that represent your business best.

Write concise and fair rules. 

Enumerate ways on how you'd like to promote the event.

Make the most out of the post-event to maintain the customer engagement momentum. 
Optimize Your Website
Nothing is more frustrating than a slow website that doesn't fit on your mobile screen. If you're to put yourself in your customer's shoes, you won't bother waiting for a website to load since there are a lot more, faster websites to visit. Remember, 83% of online users expect a website to load completely in 3 seconds!
Websites with a better build are basically easier to interact with. If your website is responsive, SEO-friendly, mobile-friendly, intuitive, and sleek, you're setting yourself up for higher customer engagement.
A possible reason that your website isn't gaining enough interactions is its poor quality. Even minute details on your website can heavily affect your website's user impact. To encourage more customer engagement in your website, take a look at these web design and optimization tips:
Boost website speed and responsiveness

Keep the design simple and clutter-free by using white space

Improve the structure of links that lead to your landing pages

Streamline navigation by putting up a search bar and categorizing website content

Utilize images and videos

Optimize your site for all types of screens–desktop, tablet, or mobile

Optimize website for both on-page and off-page SEO
Also Read: 7 Ways To Know Your Customers Better
Genuinely Support Meaningful Causes
Generosity and awareness are wonderful but rare qualities in the capitalist business landscape. As a company with broad connections to different people, you have a massive role in influencing their decisions, behavior, and mindset. On the other hand, conscious customers are on the lookout for brands that create meaning by supporting good causes. 
The most critical aspect of supporting these causes is choosing the right organization or charity to offer your pledge. With numerous pressing social, health, and environmental issues today, it's imperative to choose one that resonates best with your business.
Then, you should also pick a cause promotion that'll define the execution of your support. Here are some common types of cause promotion:
Donation with purchase

Donation with consumer action

The "Proud Supporter" method

Donation with coupon redemption

Donation with online activation

Consumer pledge drives

Consumer-directed donation

Dual incentive method

Buy one, give one (BOGO) approach
Supporting good causes is a responsible, applaud-worthy step for companies, but it's not always necessary. If you don't wholeheartedly promote these causes and you're only doing it for the monetary benefit, it's better not to accomplish them at all.
Keep An Eye On Your Customer Service Team
Customer service is an indispensable aspect of customer experience. As the business owner, you don't provide the first-hand shopping experience to customers, especially during in-store and assisted online purchases. Instead, it's your team and employees.
Therefore, pay close attention to your employees as they significantly reflect your company's image and reputation. While you may not see immediate results, it's worth investing in improving your customer service team's skills to obtain better customer satisfaction rates. Employees should hone skills like empathy, persuasive skills, active listening, patience, and self-control, among others.
Bottom Line
Customer engagement is one of the biggest long-term challenges for businesses and organizations. Many companies may find it easy to attract new customers and generate increased purchases, but it's almost always tough to boost and maintain customer engagement.
Hopefully, with the help of these tips, you'll develop genuine, intentional, and worthwhile interactions with potential, first-time, and existing customers, and use it wisely to drive your undertaking further into growth and success.