The Importance Of Web Positioning For A Business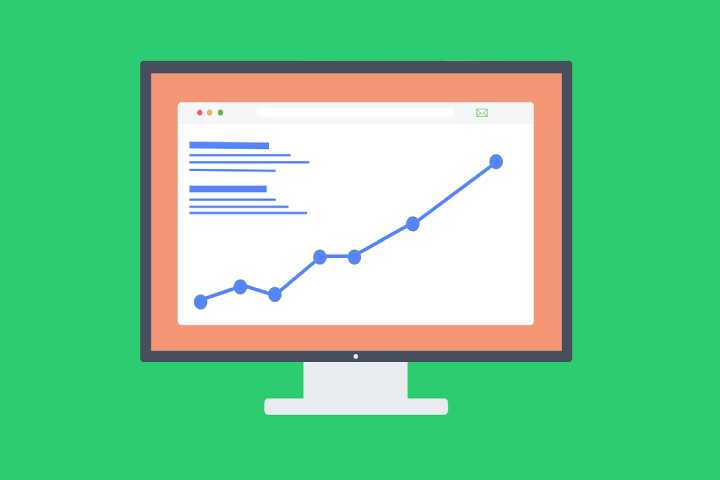 Currently, with a possible crisis at the door, many businesses prioritize maximizing profitability. Many have been seeing their customer acquisition costs increase in paid advertising channels, such as Google Ads and Facebook Ads, which has directly impacted these businesses' profitability.
If we want a profitable company in the long term, we should base our acquisition strategy on something other than payment channels. We must play our cards well with these channels, but of course, include SEO since, in most digital businesses, those that aim to be profitable, web positioning is the channel that has the highest proportion, for example, in the case of Amazon .es, organic traffic is 36 times higher than paid traffic.
SEO is one of the channels that can help improve business profitability. Since it is based on technically enhancing a website and also improving its user experience (UX), both lines are SEO work areas, but that not only impacts web positioning.
Improving website load times likely improves conversion across all channels, not just organic traffic, as improving user experience improves conversion across all channels. Therefore, by working on SEO, we not only enhance organic positioning but also improve the entire digital asset, which has excellent value for the business in the short, medium, and long term.
How To Grow Profitably With SEO?
At Bring Connections, we have clients like Elvermood, a personalized gifts startup for companies and weddings, who, with SEO, have obtained an efficient channel to reach the client. Also, IATI Seguros, the leading company in the sale of travel insurance through the digital medium, with a strong web positioning, has managed to improve the profitability of its business. Both companies have turned SEO into a profitable and effective channel to market their products and services.
To make web positioning profitable as quickly as possible, we start with a process called Business Diagnosis, in which we analyze the business, its products or services, the sector, competitors, customers, and the website. We get a roadmap with prioritized growth opportunities.
We detect frictions and opportunities, and by prioritizing, we can first influence those who will impact the business the most.
In its mobile version, we often detect that the website could be more beneficial for specific screen dimensions representing a significant traffic volume. This opportunity can be taken advantage of quickly, significantly impacting conversion.
Other times we have seen that large e-commerce companies generate a large amount of content through posts on their blogs, but only some of this content has an impact on conversion (sales) or the brand.
Through web analytics, we can find out what blog content does generate conversions, sales, or any other business objective and thus be able to focus on developing content that does convert. So, working with a holistic vision of the digital asset and from a scientific mindset, we can detect frictions that limit growth or discover opportunities to take advantage of to grow.
Can You Grow Fast With SEO?
As specialists in web positioning, we have worked on projects with hundreds of thousands of monthly visits in which, in a few months, we have doubled their organic traffic. Still, not only for this reason, we can affirm that you can increase by working on web positioning. To achieve this, we have approached projects from a holistic and scientific approach, where other disciplines and methods, such as CRO (conversion rate optimization), have gone hand in hand with SEO.
The CRO is a method that aims to improve a website's conversion through the analysis of the business, sector, clients, website, and competitors with a comprehensive approach to detect frictions and opportunities. Typically a CRO project comprises a multidisciplinary team: business, web analytics, user experience, design, and web traffic.
Working hand in hand with SEO and CRO makes it possible for us to work in parallel on two lines with many synergies, and most importantly, it makes it possible to draw up a short- and long-term growth strategy.
On websites with a significant amount of traffic, it is necessary to work with the CRO and the SEO to detect opportunities and friction, making the investment profitable as soon as possible. When we have a website with a lot of traffic, it is about thinking before doing, researching our clients and understanding them, understanding the business and its products and services, the competitors, getting to know the drivers of the sector, and what moves the needle, and with this knowledge, audit the website and channels for friction and opportunities.