6 Notable Tech Investments for Startup Businesses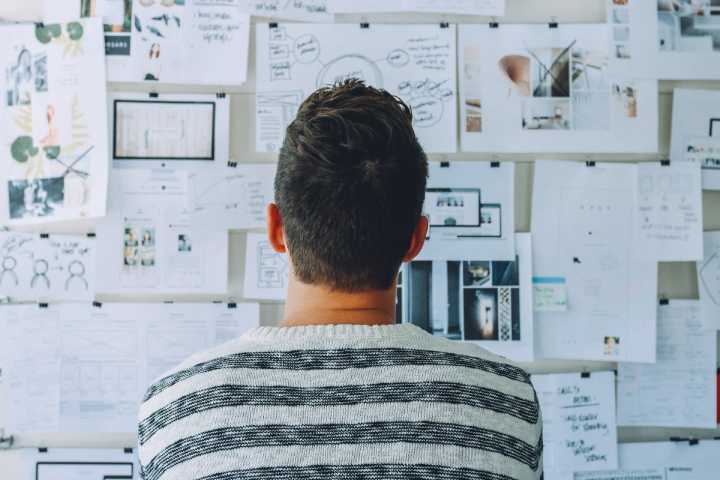 When you start a business, you want your launch and ongoing operations to be successful. To achieve that, you must have essential resources, including technology. But since tech can change quickly, entrepreneurs often need help choosing what to include in their initial stack.
Admittedly, the number of solutions can make the process confusing. Nonetheless, it's important to not let fancy or exciting features sway decisions. Sometimes sticking to what you most require to support core business functions is best. At the same time, you want to buy technology that will carry your company through its ramp-up stage. Let's look at six notable tech investments for startups.
1. Project Management Solutions
Employees in startups may not have well-defined roles at first. Like the owners, they might be handling multiple jobs and interrelated tasks. While each individual contributor knows what's happening in their area, they need a way to track what they and others are working on. Every stakeholder should also have a way to see how their work relates to the company's overall initiatives and strategies.
Project management solutions do all that and more. Say you've got a manager in charge of a few software developers. Your lead is also spearheading product designs and concepts. Project management apps can function as a product manager tool and provide a way to track workflows. Your manager can share critical product specs and project road maps with coding experts while monitoring milestones and deliverables.
2. Digital Content Creation Apps
Getting your business off the ground means building a customer base. And you can't do that effectively without digital marketing and content. About 76% of consumers will search for a company online before they go to its physical location. They may never learn about or visit you if you don't have digital content. When businesses have a solid online presence and show up in local searches, 45% of consumers will visit in person.
Website builders and apps that create digital content can ensure a company gets seen. Many will allow you to publish entire websites, individual landing pages, and blog posts. These solutions don't require you to know HTML or be able to code. Most come with ready-made designs and templates or allow you to purchase additional templates for a fee. You can execute basic digital marketing and SEO strategies in-house, so others will discover who you are.
3. Network and Data Security Tools
It should go without saying that network and data security tools are a must. Around 43% of cyberattacks target small companies, and 60% of those that experience a breach close within six months. However, 47% of smaller businesses with fewer than 50 staff members don't have cybersecurity budgets. Insufficient network security resources and tools make startups attractive to malicious actors.
They know smaller businesses are less likely to have robust network security software. As a result, cybercriminals are aware that their attempts will probably be successful. Firewalls, anti-malware apps, and data encryption tools help shield against attacks. Vulnerability testing software will reveal where you have to tighten your network and data security measures. You'll protect your business's reputation and the sensitive information customers trust you with.
4. Customer Relationship Management Platforms
Speaking of customers, you must have a way to manage their contact information and how you communicate with them. Customer relationship management platforms organize leads and clients into an accessible and intuitive format. You don't need to have a separate database program or build spreadsheets unless you want to.
CRM solutions let you manually enter contacts, import them from spreadsheets, or automate entries from online forms. If someone signs up for your email newsletter from your website, their details will automatically go into your CRM. When you create workflows in CRM platforms, those leads will also become tied to an email subscriber list. They'll start receiving the emails included in the workflows you've created for subscribers.
CRM platforms also track sales conversations, digital ad conversions, and clients' products or services. You can segment customers and prospects within minutes using specific criteria, such as email engagement frequency and account activity. These insights will help your sales and marketing staff better target their outreach efforts.
5. Mobile and Flex Devices
When you're starting a business, you and your employees are likely to be on the move. You may not have your office space finished yet. Or you and your staff might need to spend considerable time networking and building relationships. Occasionally, everyone might work from home or locations outside the office.
Mobile and flex devices accommodate these schedule demands while giving employees company-issued hardware to do their jobs. Otherwise, they may resort to personal devices that are challenging to control and could compromise data security. Instead of investing in desktops or hardware tied to a single location, flex devices offer the best of both worlds.
They become tablets on the go and stationary devices when hooked up to dock stations and monitors in the office. Some flex devices are also slightly smaller and more lightweight than conventional laptops. They can provide easy mobility and storage convenience for you and your employees.
6. Financial Management Software
It's difficult for any business to survive if someone's not controlling the purse strings. In the early days, startups may rely on funding from investors or owners to get going. Sales might start to pick up, but revenues may or may not be past the breakeven point yet.
Regardless of what stage you've reached, you want software that manages the books. Financial management tools that track credits, debits, and payroll expenses will keep tabs on cash flows. You'll see how much money is coming in and going out so you can adjust business activities to maintain sustainability. Your company will also have a simple way to manage invoices, financial projections, and statements.
Essential Tech for Startups
Starting a business takes guts and resources. Your tech stack is one of those vital assets that will help your company run smoothly for years to come. Solutions that support essential functions are sound investments that can help you reach your goals.