The Latest Features for Windows 11 in March 2022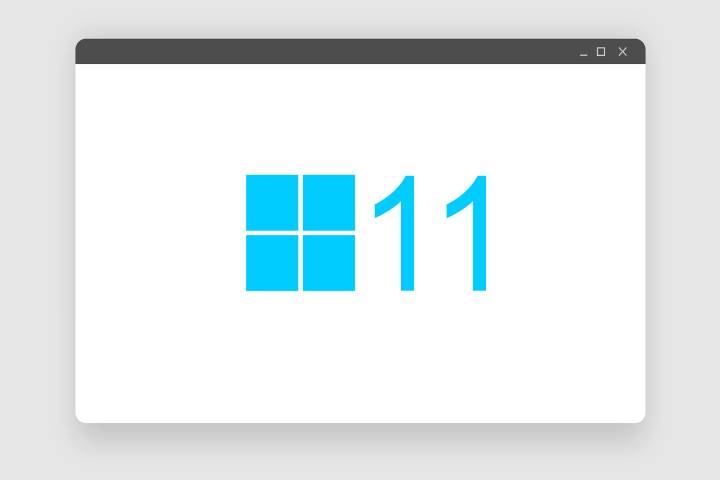 It has been six months since the launch and release of the latest Windows OS, Windows 11 – Microsoft have just released a bunch of newer updates and features recently, and it seems like the perfect time to have a look and see what they are and how they're improving the user experience.
While Microsoft are not technically calling this a feature update – there are certainly some nice updates to look forward to. They've opened up even more possibilities and options for cross-platform collaboration and have made some seriously cool updates to the taskbar too, making your way of working on your device even more personalised and user-friendly.
Firstly, the latest updates include Windows Subsystem for Android – this feature now allows for Windows 11 users the ability to install and download a selection of certain Android applications directly from the Amazon Appstore – how cool is that?
Updates to the taskbar include things such as upgrades and improves to the weather app, and the option to include certain widgets on your weather app now too. Calling through Teams has also had a few improvements and changes, there is now the ability to mute and unmute your call audio using the taskbar for microphone with a single click.
One of the most important updates has got to be centred around the security aspects of Windows 11. With so many businesses moving to a hybrid or remote style of working and making use of cloud-based networks and servers for their business needs, security is now even more of a priority than ever before. Security breaches that put company and customer data at risk are at an all time high, and businesses need to ensure their networks and systems are properly secured and managed in the right ways to ensure no breaches or leaks happen.
The newest and most improved Cloud Security Features included in Windows 11 are integrated within Microsoft Azure AD as well as Microsoft Endpoint Management used in Endpoint Manager. These security features have been improved on and have already had a considerable impact on improving security for businesses using Microsoft Intune as well as Endpoint Manager too.
Microsoft have said that this version of Windows 11 is by far their most secure version of Windows ever- through providing services like chip-to-cloud encryption, Microsoft have taken every step to ensure that their entire technology stack is designed to ensure that maximum security is a top priority at all times.
Are you a business owner and wondering if your business needs to upgrade to Windows 11? Or maybe you're thinking of moving to Microsoft products completely and wanting help to make the move easier and more cost-effective. If this sounds like something you need, then partner with an IT Support Provider who are also a Microsoft Partner is the way to go. If your business is located in the UK for example, then there are providers of IT Support Services London businesses use to migrate and manage their IT infrastructure to use Microsoft products and run on Windows – no matter which devices your teams choose to work on!
If you are thinking about making that decision to move to Windows 11 and make that upgrade or not, then we hope we have given you some insight into whether or not it is the right move for you at this point. If your business has recently moved to the cloud, and you're worried about the security of your system and infrastructure at this stage, then using Windows 11 is one of the best ways to ensure you are managing yours in the best ways possible.