The Lockdown Mode In iOS 16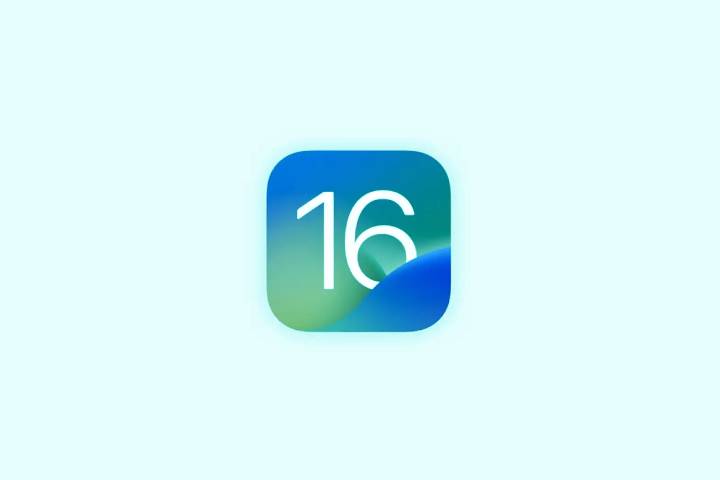 Smartphones are being equipped with more and more functions. On the one hand, this is good because the devices are even more versatile. On the other hand, it brings risks, because new features are automatically an invitation for malware. The attackers also know this and try to use it for themselves. However, you have to distinguish who is behind it.
Almost everyone has heard of malware that you can get onto your device by clicking on an email attachment, for example. This is a kind of mass attack, which pays off due to the large number. But then there are also companies that specialize in this area. Here, however, we are dealing with completely different targets, including politicians, opponents of the regime and journalists. The "normal" user is uninteresting, since millions are involved here. One of the providers of malware for this specific target group is the NSO Group. Their most popular product is the so-called Pegasus Trojan. As already mentioned, the "buyers" of this Trojan put a lot of money on the table. Among other things, because sensitive data is passed on to third parties.
So that these people can protect themselves even better, Apple has integrated the so-called lockdown mode into iOS 16. But what is behind it?
That's What Lockdown Mode Is All About
Basically, the activation limits the variety of functions. This makes it much more difficult for attackers or Trojans, etc., because the attack surface is reduced. 
Blocked message attachments:
All message attachments are blocked except for images. Also, some features (like the link previews) no longer work.
Restricted Internet Browsing:
Some web technologies will be shut down. The focus here is on the more complex techniques, including just-in-time (JIT) JavaScript compilation. However, websites can be excluded from this.
Blocked Apple Services:
Service requests and incoming invitations will be disabled. This includes FaceTime calls.
Blocked cable connections:
If the iPhone is connected to the PC with a cable or an accessory is used, then a blocking takes place in the locked state. The Apple smartphone must therefore be unlocked first.
No installation of configuration profiles:
If you want to register the iPhone in an MDM (Mobile Device Management), then this project does not work. Furthermore, no configuration profiles can be installed.
Further Measures Are Already Being Planned
The lockdown mode will be used for the first time with iOS 16 and it remains to be seen how well it is received. However, it is already certain that Apple will gradually add further measures. The politicians will be happy about this decision.
At this point it should also be mentioned again that the mode is particularly recommended to high-ranking and public figures. Although it is available to all users of iOS 16, the limitations are greater than the benefits in everyday life or in cases of no suspicion. In the end, of course, it's up to you.
Apple Is Also Fighting In Court
Monitoring software providers are a thorn in the side of the iPhone manufacturer. That's why Apple took legal action in autumn 2021, or rather, a lawsuit was filed against the NSO Group. However, it remains questionable whether a judicial success can be achieved. At least the surveillance software vendors aren't going to throw in the towel without a fight.
iOS 16: Unlocking Via Face IS Possible In Landscape Format
All newer iPhones come with reliable Face ID facial recognition. If your face is clear, there are no problems in 99.99 percent of all unlock attempts, even in total darkness. However, the technology is not perfect, for example there was a problem with the masks regarding Corona for a long time. If you had one on, unlocking would fail. Apple has since made improvements, but that was relatively late and only the 12 and 13 series are supported.
Another construction site concerns the landscape format. For example, if the iPhone is lying on the table like this, it will not work. That's because Face ID isn't programmed for it and only works in portrait mode. A thoroughly annoying affair that is annoying in the truest sense of the word in everyday life. The reliability helps a little, but it's still not great. After all these years (Face ID was introduced with the iPhone X), Apple finally has some insight.
With iOS, The Landscape Format of Face ID is Finally Supported
The final version of iOS 16 will be released in September 2022. The biggest, most visible change concerns the lock screen, which can be adjusted comparatively extensively for the manufacturer. A step forward for the user, after all, the operating system can be customized even more extensively.
Face ID can also be found among the functions. More specifically, after the update, face recognition can handle both portrait and landscape modes. You might think it's a self-evident option that's been working for a long time. But that is not the case.
The motto "Better late than never" is not new at Apple. One advantage of this is at least that the implementation then takes place at the highest level. Only when the company itself is satisfied will the corresponding product or function be released. In this case, the group has thought along and not only enables the actual unlocking via Face ID in landscape format. Instead, in-app purchases and app sign-ups are also supported. Another gain in comfort, because the landscape mode is mainly used for games or videos.
The Big But
As mentioned above, Face ID technology has been around since the iPhone X. However, that does not mean that all iPhone models with face recognition are supported. On the contrary, Apple seems to be severely limiting this feature as well. At the moment everything indicates that it will be done in the same way as unlocking with a mask. This means: The 12 and 13 can work with the landscape mode for Face ID.
The final version of iOS 16 has not yet been released. However, since older iPhones remain excluded even with the latest beta versions, a different scenario would be a big surprise.
User Disappointment Is Understandable
Lately it has unfortunately been the case at Apple that new functions are reserved for the current iPhones. This starts with unlocking with a mask, goes through Face ID landscape mode and ends with the battery percentage indicator (also comes with iOS 16). From the group's point of view, it is understandable, because after all, the newer models should go over the counter as often as possible. And an incentive to do so are exclusive features.
From the user's point of view, it is annoying because an iPhone costs a lot of money and not everyone can always afford the latest generation.