Top Ecommerce Softwares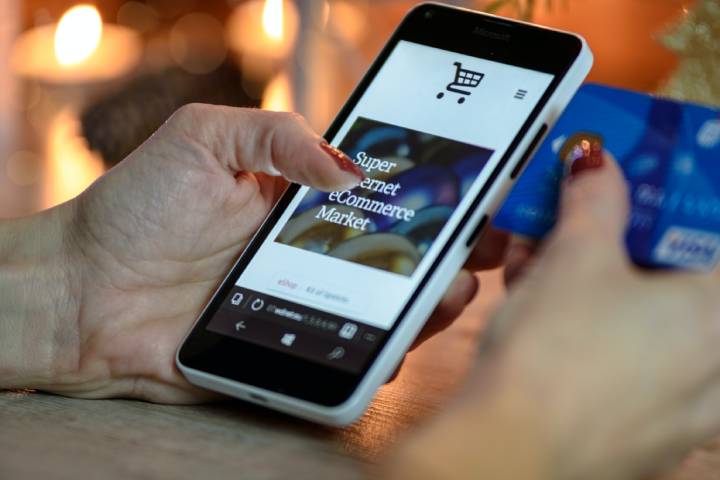 The advancement of technology led to a global digital transformation. The effect of this transformation also became prevalent in many businesses that took their physical stores to the digital market, where you're required to think of clever strategies to gain an edge among other businesses because the competition is highly intense.
According to a report by Nasdaq, given the increasing number of online transactions every year, it's anticipated that by 2040, 95% of purchases will be made through e-commerce, and all industries will have to adapt to this change eventually. Given the digital market's high profitability rate, engaging in the online retail industry gives you the opportunity to earn high-profit margins. However, it's only possible if you will be able to stand out among your competitors. To do this, business owners seek the help of e-commerce software which will be tackled in this article. If you want to know more details on how to step up your ecommerce website's game, continue reading on.
What is an Ecommerce Software?
Ecommerce is characterised as the purchasing and selling of products or services on the internet. Ecommerce software allows the smooth flow of these transactions by enabling your website to efficiently manage its inventories, process payments and invoices, keep a record of customer's databases, and many more. In short, e-commerce software is what makes online transactions possible and easily accessible. That being said, how your website will perform depends on the e-commerce software that you will use.
Remember that a business's most important asset is the customers. Therefore, providing excellent customer service and a remarkable purchasing experience will increase the chances of your business prospering. E-commerce software contributes much in terms of customer service, which is why it is essential to choose the software that will best suit your business' and customers' needs.
Top Ecommerce Softwares
Before moving on to this step, make sure that you have a clear understanding of your business objectives. The type of e-commerce software that you will choose should depend on the needs of your business. Once you've finalised your objectives, you can now select below which type of e-commerce software will be best utilised for your website.
1. Shopify
According to the statistics by Built With, in terms of e-commerce usage distribution, Shopify tops the list with 14.84%, followed by WooCommerce with 13% and Wix with 6%.
Shopify is not only the most well-known but also considered to be the best e-commerce software among other software. This software is web-based, meaning that it doesn't require upgrading or maintenance, which allows you to run your business anywhere. For this reason, many business owners choose this software over others. In addition to that, Shopify also offers various template designs, includes third-party app stores, and integrates marketing tools into the website, which eradicates issues on eCommerce fraud, performance, or speed.
Shopify offers a 14-day free trial, but after that, you will have to purchase its services. This e-commerce software offers three plans. The first one costs $29/month and allows two users on distinct channels. The second one costs $29/month but allows up to five users and with hardware peripheral support included. The final plan is more pricey than the first two plans, amounting to $299/month but allows as many as fifteen users and with advanced tools, builders, and other features included.
2. Wix
Wix is also one of the most well-known tools for site-building. Given its easy-to-use features, many business owners are enticed to use it for their websites. However, in contrast to other e-commerce software whose primary focus is on selling products, the Wix software is more utilised as a web builder. This is why the most common users of this software are bloggers or content creators with occasional product endorsements on the side.
Their plans also cost lower than that of Shopify. Their plans range from $23 to $49 only per month, which means that you'll be able to run your website without spending a fortune.
3. BigCommerce
BigCommerce is the most popular cloud software used by Toyota, Fujitsu, and many more companies to market their products. Many business owners continue to use this software because it has shown remarkable results in terms of increasing a business' profitability. BigCommerce provides 24/7 live chat support, strong search options, and unlimited storage for your files. This software also lets you link your website to various social media software such as Facebook, Instagram, Google, etc., which will allow the generation of more leads.
In terms of costs, BigCommerce charges almost the same prices as that of Shopify. Their most popular plan costs $79.95, while the other plans cost $29.95 and a whopping $299.95 for their Pro Plan.
4. Ecwid, Inc.
This software allows you to manage various channels, such as your website and social media channels, all at the same time. This is why businesses that utilise social media platforms in marketing their products or start their business in social media consider Ecwid as their best pick. You can easily build up your website through this software for zero costs. However, if you want to access its premium features, you will have to pay for its plans. Their most affordable plan only costs $12.50/month, while the most expensive plan costs up to $99/month. Compared to other software, Ecwid can be a little harder to navigate because it requires manual coding. But with its compatibility and impressive features, the effort is worth it.
5. Volusion
Volusion provides a starting point for people who are still establishing their online business. This software created its own site builder for users to build their own website on. They also provide enticing page designs, smooth checkout processes, email marketing, SEO functionalities, and marketing strategies.
However, along with the great functions it performs are the costs you must pay first before you gain access to them. Their basic plan starts at $29/month, with their premium plan costing up to $299/month.
Conclusion
We hope this article was able to inform you of the essence of e-commerce software. Representation is an essential factor, especially in online businesses. It's important to make your website as presentable, engaging, and enticing as possible to appeal to the customers. Given the intense competition in the digital market, standing out is a real challenge. However, with the help of e-commerce software, gaining an edge over your competitors is possible. This is why you should invest in good e-commerce software because it has the ability to dictate whether your online business will take off or not.
Also Read: Digital Tools To Manage Your E-commerce