Web Design Trends To Take Up In 2021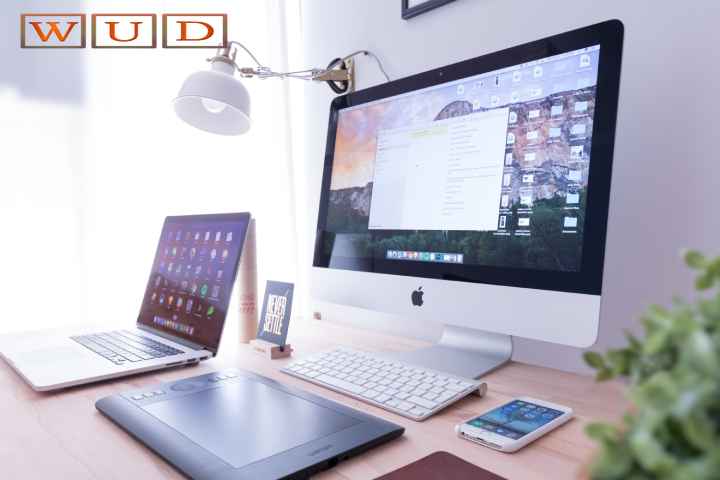 Web design trends are constantly evolving and becoming more sophisticated. And if you want to stay current and optimize your website, you need to keep on top of the latest web design. Artistic design plays a massive role in your website's success and performance. The redesign of your website should, therefore, make up an integral part of your digital strategy.
If you're ready to launch or revamp your website, check out the 12 web design trends to look out for in 2021.
Use Vector Images
Vector graphics are among the latest new trends in graphic design. With Scalable Vector Graphics (SVG), you can resize the image to fit your screen while preserving its original quality. High-quality photos allow for optimal page loading time, especially on mobile devices. Loading time entails an essential factor when it comes to indexing your site on search engines.
Create Motion Design Videos
The animation is much more likely to capture our attention than static images. And they say that 83% of our memory is visual! So it's no surprise that motion design has been shown to effectively attract website visitors, as long as the video is entertaining and easy to follow.
Communicate In Numbers
Numerical data has a more significant impact than words. It also proves to your clients and prospects you are worthy of their trust. You can highlight your numbers using visuals like an infographic.
Go For Fancy Colours
2021 marks the beginning of a new decade. The latest trends reflect our emerging, extremely high-tech universe. Futuristic themes and bold, vibrant, saturated colours, neon shades and glitch* are all going to be a big deal this year.
Also Read: Here's Why You Should Focus On A Responsive Website Design
Make Your Website Accessible
These days, inclusion is non-negotiable. All websites must take into account the needs of people with disabilities. Everyone needs to be able to browse and engage with all content easily. You can make this happen through:
Colour contrasts

Focus indicators

Instructions with built-in form fields
Building an accessible website will help you perfect your user experience (UX), which will boost your conversion rate and SEO.
Use Big, Visible Headings
Typography has always been an essential element of graphic design. Clear headings make it easy to structure the different parts of your web page. When well defined with the proper tags (H1, H2 tags), titles are also instrumental for SEO.
Opt For Big Characters
In this new decade, fonts are getting bigger, thicker and tighter. For a more modern aesthetic, showcase your content with a more oversized typography style and capture the attention of your visitors.
Go For A Clean, Slick Look
Avoid unnecessary information. This creates a more effortless browsing experience for Internet users. You also need to get rid of any extra elements in your website design. Websites with fast loading times are rewarded with improved SEO. And we see a comeback of a more colourful version of the flat design trend from a few years ago.
Stick With Organic Shapes
Geometric shapes are no longer the rage in 2021. We're talking smooth, round, asymmetrical and curvy. Natural shapes will improve your layout, letting you divide your website's different sections without sharp angles or straight lines.
The Magical 2-in-1 Photo + Illustration
Combining accurate life shots with drawings, this trend should continue in 2021. By juxtaposing graphic elements with photos, you infuse more creativity and elegance into your designs.
Set Up A Chatbot
Over the past few years, chatbots have seen rapid development. In 2021, with artificial intelligence and machine learning evolution, they will gradually become the norm for web communication.
Dark Mode
We're going to see more dark mode this year. Business owners and service providers will start to use it on their websites since its advantages include:
Reduced eye fatigue

A contemporary style

Improved battery life, and more.