Why You Should Choose WordPress for Your Website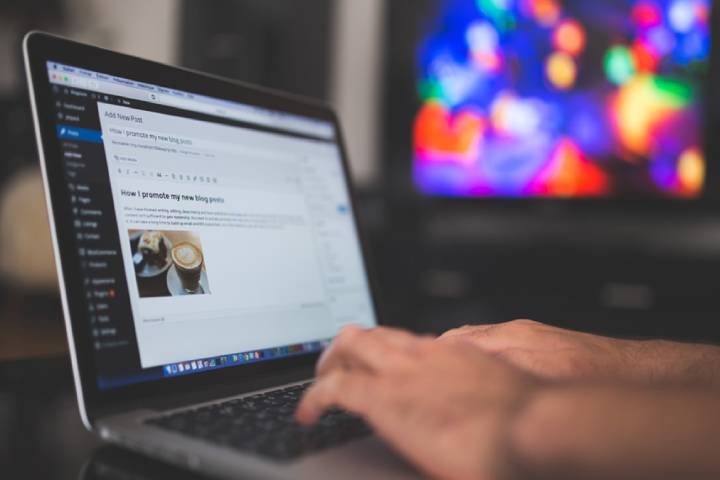 WordPress is undoubtedly one of the most popular content management systems (CMS). It was initially used by bloggers, but it has now become a very respected CMS over the years. Many big businesses are also wielding the power of this content management system. It has many great features to offer, and it is preferred for its convenience. Here are some reasons as to why you should choose WordPress for your website:
It is Free and Easy to Use!
You can easily download WordPress. The installation process is simple. The best part about WordPress has to be the level of customization that it has to offer to its users. It can cater to the many varied needs of its users. It is undoubtedly one of the simplest and most hassle-free ways to create a website. The user-friendliness is unparalleled.
A Trusted Platform
WordPress is the leading CMS in the market right now. This is a strong indication of its trustworthiness and reliability. Did you know that WordPress is actually a non-profit foundation and that it has a team of talented developers from many different parts of the world who are always making improvements to deliver the users the best content management system? WordPress also supports more than 150 languages!
If you choose WordPress, you are sure to have a safe and secure experience. Remember that there always some chances of threats. This possibility can't and shouldn't be eliminated. However, WordPress allows you to make use of its many security features such as SSL Certificate, security plugins and backup plugins to protect your data from potential security threats.
Great Support
As WordPress is the leading CMS, you have a huge community of users to rely on for support. You can ask your doubts and concerns on the discussion forums and receive answers in no time. There are experts who know the ins and outs of WordPress who will be able to help you.
You also have plenty of videos and articles to help you out. This makes WordPress the ideal choice for beginners. If you have some knowledge of coding, then you can make the best of WordPress and create an attractive website.
Customization
WordPress has shown that you don't have to be an expert when it comes to creating your dream website. It has many simple processes which any layman can do. You have various themes, templates, features, colors and plugins to choose from to create the look you want for your website.
For example, if you are someone who loves to play online slots real money and other online casino games, and if you want to create, let's say, an online casino review website, you've got many great gambling themes for WordPress to choose from. The options for themes are quite fascinating. Make sure to take some time out and explore all of them.
Plugins are also a great way to add functionality to your website. You can also pay for premium plugins and paid themes to really make your website stand out from the rest. You also have some affordable subscription plans to choose from as well.
SEO-Friendly
Search Engine Optimization (SEO) is essential if you want your website to rank higher in popular search engines like Google. In order to rank higher, you will need to have good content and make use of various keywords as well. While WordPress may not help you rank higher all by itself or do the entire job for you, it can give a great boost to your SEO efforts.
You can make use of many SEO plugins as well. The best part about WordPress is its ability to integrate with other platforms easily. You can also make use of several third-party tools. In fact, many third-party tools are created with WordPress in mind. You also have the option of making your website more interactive and livelier with images, videos and audios.
Great Customer Experience
When potential customers visit your website, they expect good loading speed and easy navigability. Many of them might also be visiting your website on their smartphones or tablets. With WordPress, there are many ways you can increase the loading speed of your website and make it more mobile-responsive as well. This will help you drive more organic traffic to your website.
In Conclusion
By using WordPress, you have a better possibility of driving a large amount of traffic to your website and make your way to the top of the search engine. These are just some of the many reasons you should choose WordPress.
In fact, WordPress is always continually evolving and improving. It is a vibrant CMS that is built and developed with great care and attention. Creating a website has never been this easy. Make sure to use WordPress to create the website that you've always wanted to have.