13 Event Management Steps on Hosting a Successful Event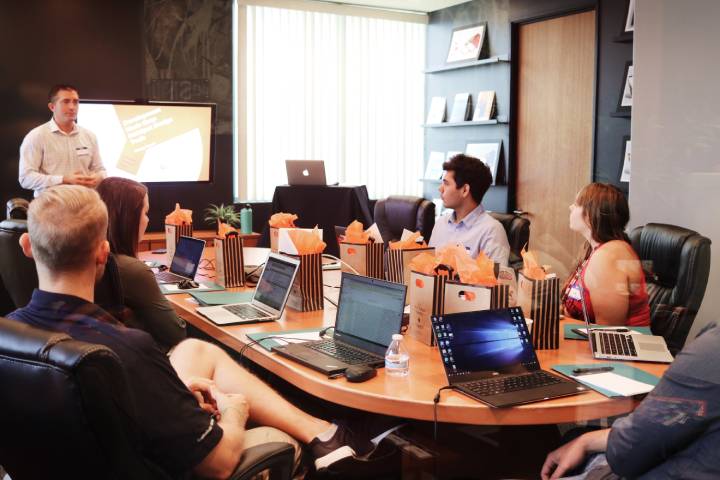 Hosting an event is a stressful task to do especially if it's a big one but you need to make it more memorable for your guests or audiences. Planning an event is overwhelming. Everything might not work according to your plans, and you may face various challenges. But here are 13 event management steps on hosting a successful event.
1. Early Planning
Early planning will allow you to have more time to organise and plan everything that comes your way. Whether the event is one month or six months away; starting early is always advantageous. You will not feel pressured, and the likelihood of missing detail will be reduced. Having enough time to plan will result in a more efficient process.
2. Sufficient Attention Planning
Preparing early is an advantage, but being sufficiently attentive to it is another thing. It's easy to plan as early as possible, but that doesn't mean that it will provide you success. The plan should include logistics, content, and promotion. You can create a document that is available for you and your team where each task is outlined and detailed. You can use Google Templates, Excell, Teamweek, or Trello for planning.
3. Purpose of the Event
Some may miss this critical step but being very detailed on the approach is important when you host an event. Be specific on what is the goal of planning the event. Don't be stuck with the traditional one, you can also check out others like TED format, online events, or open-air events. The focus here is to achieve the purpose of the event.
4. Event Budget and Reserve Cash
The budget should be aligned to the tasks you have on your list but keep in mind that reserving some should be taken into consideration because you never know what might happen before, during, or after the event. For example, if the original venue is an open-air site and then it suddenly rains, you will need to move to the closed area, which will cost you money. You can't control what might happen, but you can overcome it if you are well-prepared.
5. Venue
It's also essential to prepare the venue for the event itself. Everything related to the venue, including the items you will require, such as tables and chairs, the equipment, the food, the refreshments, the safety and security arrangements, and so on, should be thoroughly planned and thoroughly checked before the event.
6. Accommodation
Great success comes from small things and being meticulously attentive to small details of the event, such as registrations, greeting the guests, putting some interesting props like a photo booth. This also includes entertainment such as bands or singers or anything that will not bore out your guests; even setting up a themed event are the small details that need attention. Being accommodating will make your guests feel important and special, which will bring your event to success!
7. Serving Your Guests
Have you experienced it when you attend an event and it's hard to find the entrance or look for a comfort room? You might think that it's just a small detail and not important, but it's a very crucial issue in managing a successful event. To help your guest by simply putting signage on an entranceway is essential to hosting a successful event. Not just that, but this goes for being friendly and approachable to them and providing a high-quality service.
8. Allocating Tasks to Event Team Members
Giving specific responsibilities to each team member will help you to make your event proceed smoothly and successfully. Doing all the work by yourself will put stress and pressure, leading to chaos and failure. By simply allocating tasks to each one like ushering, food catering, the registration team, the one who will greet your speakers and guests, and so on. Every team member should be responsible for their allocated task throughout the event.
9. Encouraging Participation
If you don't want your guests to feel sleepy or bored during the event, putting on some activities that will involve audience participation is another step toward making it successful. You can do a Q&A portion if it's a speaker-based event, or you can do icebreaker games if it's a casual one.
10. Capturing the Highlights of the Event
For some guests, a simple memory of the fun event they attended may be enough. Hiring a photographer or a videographer is a great step to take. It can also be a source of future event marketing material, but most importantly, you can share it with your guests.
11. Keeping Track of Time
Keeping track of time and sticking to the event program will help you wrap things up by the end of the event. It's hard to make things run on time, but good communication with the entire team and your audiences will help you follow the program and make it successful.
12. Feedback
By the end of the event, you will feel tired and happy about it, but have the assurance that your guests feel the same way. It's essential to make a feedback evaluation form, distribute it to your guests at the end of the event or you can just provide an online form when they get home. Ask them about various assessments like the accommodation, the food, the service, anything related to the event you hosted. This information will help you avoid mistakes and have a successful one in the future.
13. The Last One to Leave
This is also a crucial one; don't leave the venue before everybody else. You might feel tired and too excited to lay on your bed but prioritising your guests is important. Aside from that, after all the guests leave, you also need to be there to check everything that needs to be cleaned up or any small details.
Whether the event is small or large, the most important thing is that it's a success in the end. Attendee experience is also important because it will help you become a successful event host.
Also Read: Improving Data Communication Between SSD-NVMe And GPU